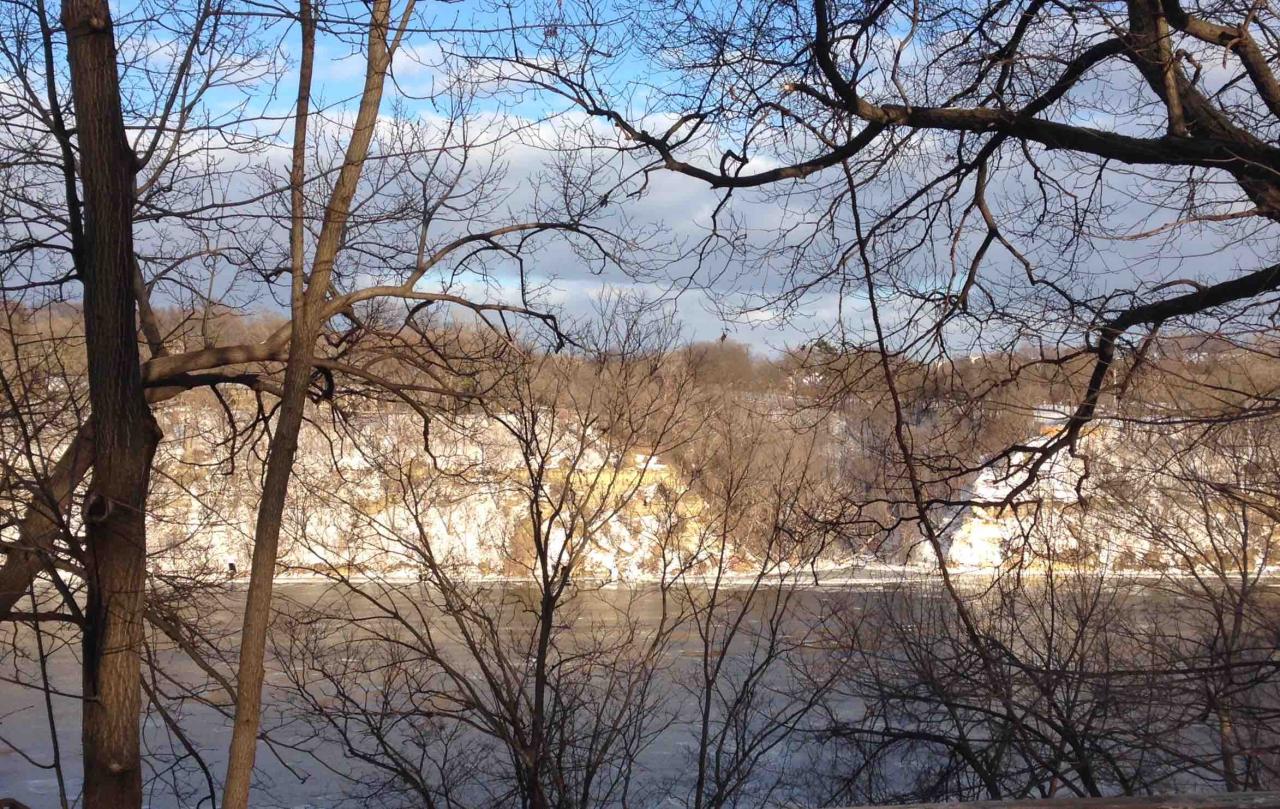 Don't let the lovely combination of fresh snow, lingering sunlight and long shadows deceive you. This site is usually easily identified by the millions of people who use the trails along the Mississippi River Gorge in the city. Not to mention everyone who drives a circuitous route around this ravine on a regular basis.
If those clues don't help, look closely and you might be able to recognize some park landmarks to help identify this iconic place. (It might help to view it larger-sized in a new window.) Look for the answer in the May 2017 Mississippi Messages. 
About "Whose view? From where?"
Each month in this section, we feature a photo somewhere along the river corridor in the Twin Cities that is in some way significant or important or just plain scenic. Individuals may then email us and identify the view and explain why they believe it is significant to the community or important to them personally. We'll publish some of your responses in the next issue of Mississippi Messages, where we will also reveal the correct answer.
Photographer:
Irene Jones for Friends of the Mississippi River