The Dirt on Sediment Pollution: Water Quality in the Mississippi River [FULL]
Submitted by

srich

on Wed, Oct 5 - 8:16 AM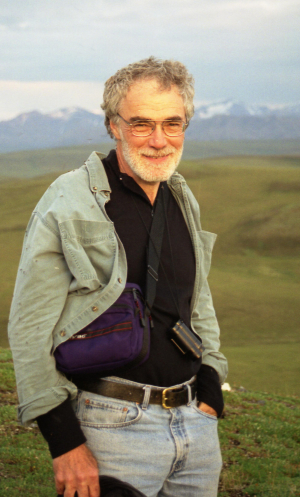 Please note this event has reached capacity and registration is no longer being taken. 
---------------------------------------
How is water quality changing in the Upper Mississippi River? Why is Lake Pepin filling in? And what can we do about it? Join FMR and the Science Museum of Minnesota for this special City of Saint Paul-sponsored presentation to learn the answers to these questions.
Like many of the world's great rivers, the Mighty Mississippi has been highly impacted by excess fertilizer and other nutrients, suspended sediments from erosion and runoff and toxic pollutants from human activities. Over the last year, this water-pollution issue has come to the fore — explored in such documentaries as "Troubled Waters" and "Big River" and by Minnesota Public Radio, the Pioneer Press, Star Tribune, Daily Planet and other media. (See below.)
Working on this issue since the mid-'80s, Dr. Daniel Engstrom and his research teams are the foremost experts on understanding the magnitude of these changes in the Upper Mississippi River, their timing and likely causes. His research provides much of the scientific underpinning for ongoing efforts to substantially reduce nutrient and sediment runoff and restore ecological health to this impaired waterway.
Following this engaging presentation, our host Dr. Julia Frost-Nerbonne will lead a guided conversation with Dr. Engstrom, FMR Watershed Program Director Trevor Russell and Linda Meschke, president and founder of Rural Advantage. Attendees will have the opportunity to contribute questions. Dr. Frost Nerbonne directs the Environmental Sustainability: Science, Public Policy, and Community Action program for the Higher Education Consortium on Urban Affairs (HECUA). Her research focuses on the relationship between science and citizen empowerment.
Additionally, registrants may enjoy the Science Museum free of charge beginning at 4 p.m. The current exhibit is "Nature Unleashed: Inside Natural Disasters" on earthquakes, tornadoes, volcanoes and hurricanes; the museum's Mississippi River Gallery also offers a beautiful river overlook as well as engaging, interactive displays. There will also be a special one-night-only Science Museum presentation of works by FMR Artist-in-Residence Peter L. Johnson near the presentation area.
Sorry, this event has reached capacity and registration is no longer being taken. If you have already registered:  
All registrants will be able to enter the Science Museum (normally $10-$13) free of charge beginning at 4 p.m. the day of the event.

Discounted event parking is available in the Science Museum ramp's lower entrance, below the museum on Chestnut Street.  The sign features colorful block signage.
Parking
We should note that event-rate parking will be in effect at the Science Museum ramp beginning at 3 p.m. the day of the presentation. Registrants who choose to park at this ramp will be asked to pay the $12 event rate (cash and cards accepted) when entering but will receive $5 back upon checking in at the box office.
This discount only applies at the  Science Museum ramp located below the museum on Chestnut Street. 
* For complete parking information, directions (the text directions all lead to the discounted, lower Science Museum ramp) and mass transit options, please see the Science Museum site.  
* For a Google map you can use to generate interactive directions from your starting point to the correct/discounted parking ramp entrance: http://tinyurl.SciMuseum
* GPS coordinates for the lower Science Museum ramp entrance:  44.94278,-93.101975
Want to share this event with friends, family, classmates or coworkers?
• Click "Send to a friend" below to email this event directly to someone. 
• Post this event on your Facebook wall. Copy and paste the url into a status update:
http://www.fmr.org/participate/events/dirt_on_sediment_pollution_2011-11-17
• Print a flyer, or several, to distribute. Two are attached below, one is regular letter-sized paper and one is for those willing to do a little extra work for this important presentation, it's a legal-sized PDF with tear-off reminders for people to take. (You'd need to reset Page Setup in Adobe Reader to "Legal" 100%, and it works best to pre-cut the tear-off slips, but it's well worth the effort in terms of number of people reached per bulletin board posting.) 
More information/local media
• "Farm drainage choking Lake Pepin, Gulf of Mexico," by Jospehine Marcotty, Oct. 19, 2011; Star Tribune
• "Sediment strangling our rivers," a great overview of the issue by Josephine Marcotty, April 19, 2011; Star Tribune
• MPR's "Cleaning Minnesota's Water" series
• Award-winning coverage from the Daily Planet
• "Troubled Waters" by Larkin McPhee, this controversy-stirring documentary originally aired on TPT and is now available on CultureUnplugged.com