'Ecosystems Invaded!' online lesson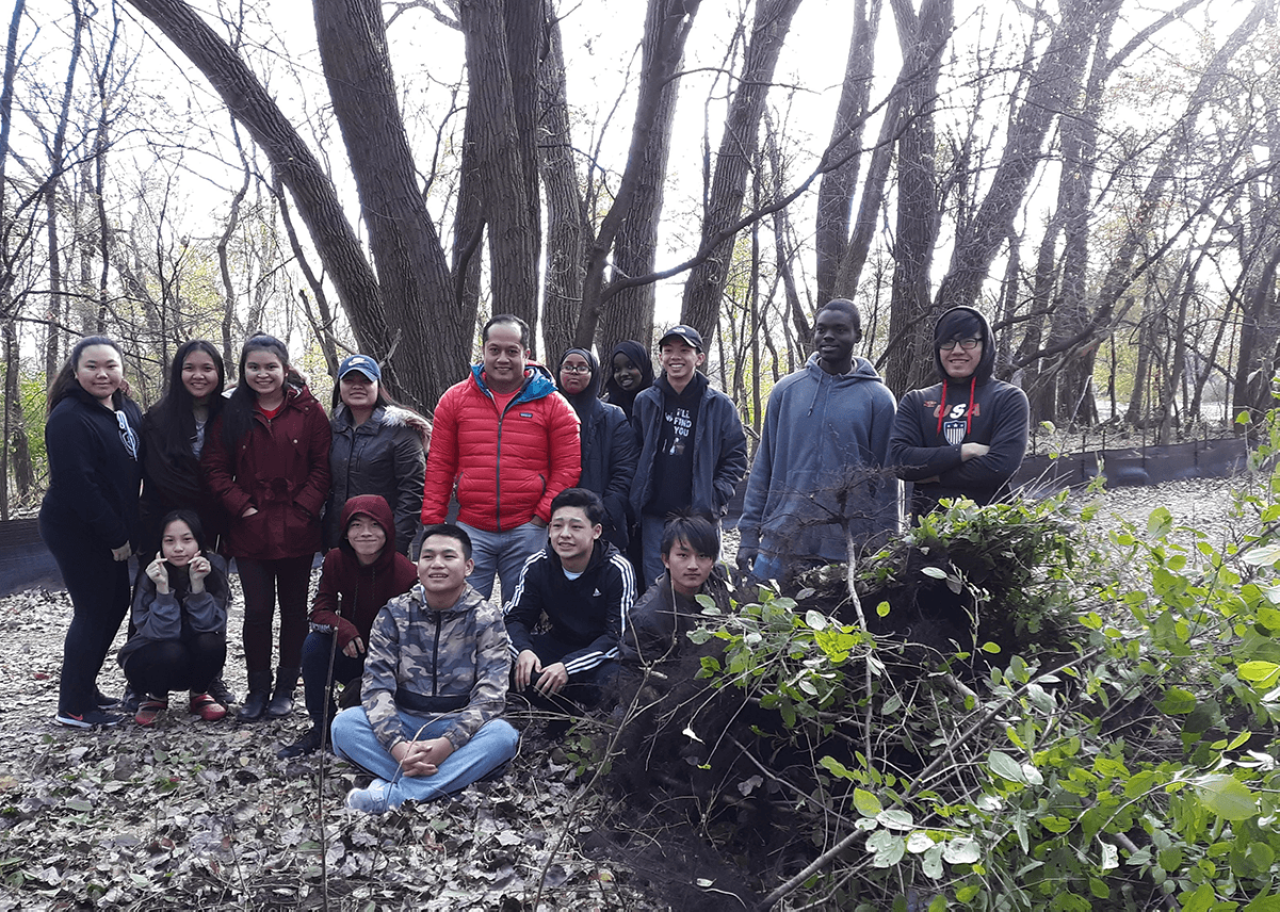 Many invasive species removal projects are taken on and completed by high school students. Here a group of Harding High School students and their teacher pose next to the pile of buckthorn they were able to remove.
April 17, 2020
FMR is proud to conduct indoor and outdoor educational programs for approximately 2,000 youth annually. We now also offer our educational resources online.
You can find all our lessons, that meet state standards, on our main education activities page. These lessons include indoor and outdoor activities as well as note sheets that allow students to answer questions about the topic while working through the material.
'Ecosystems Invaded!'
After learning what an "ecosystem" is and how everything is interconnected, we'll discuss the difference between native, non-native, invasive, and non-invasive plants and animals and why this matters for our local wildlife and waters.
We'll also talk about how humans introduced them locally in our metro Mississippi River corridor, and what we (students included!) can do to control invasives and promote healthier habitat and waters.
Come explore invasive species with these videos, note sheets and activities.
And when you're done, please share your answers to the challenge question about forests with us by sending an email to education@fmr.org
Full video lesson
Supplemental video: Take an invasives walk with FMR Ecologist Alex Roth
To accompany the videos...
Optional outdoor activity

This educational activity can be done individually or with the people you are isolating with. We strongly encourage everyone to follow CDC and Minnesota State recommendations during this time.

Complete classroom package for educators

To download the full curriculum, with worksheets, directions for an indoor activity and keys for teachers, please let us know who you are: