Mounds Park Walk & Talk — River History & Landscape Revival [FULL]
Event Date:
Saturday, August 29, 2015 -

9:00am

to

10:30am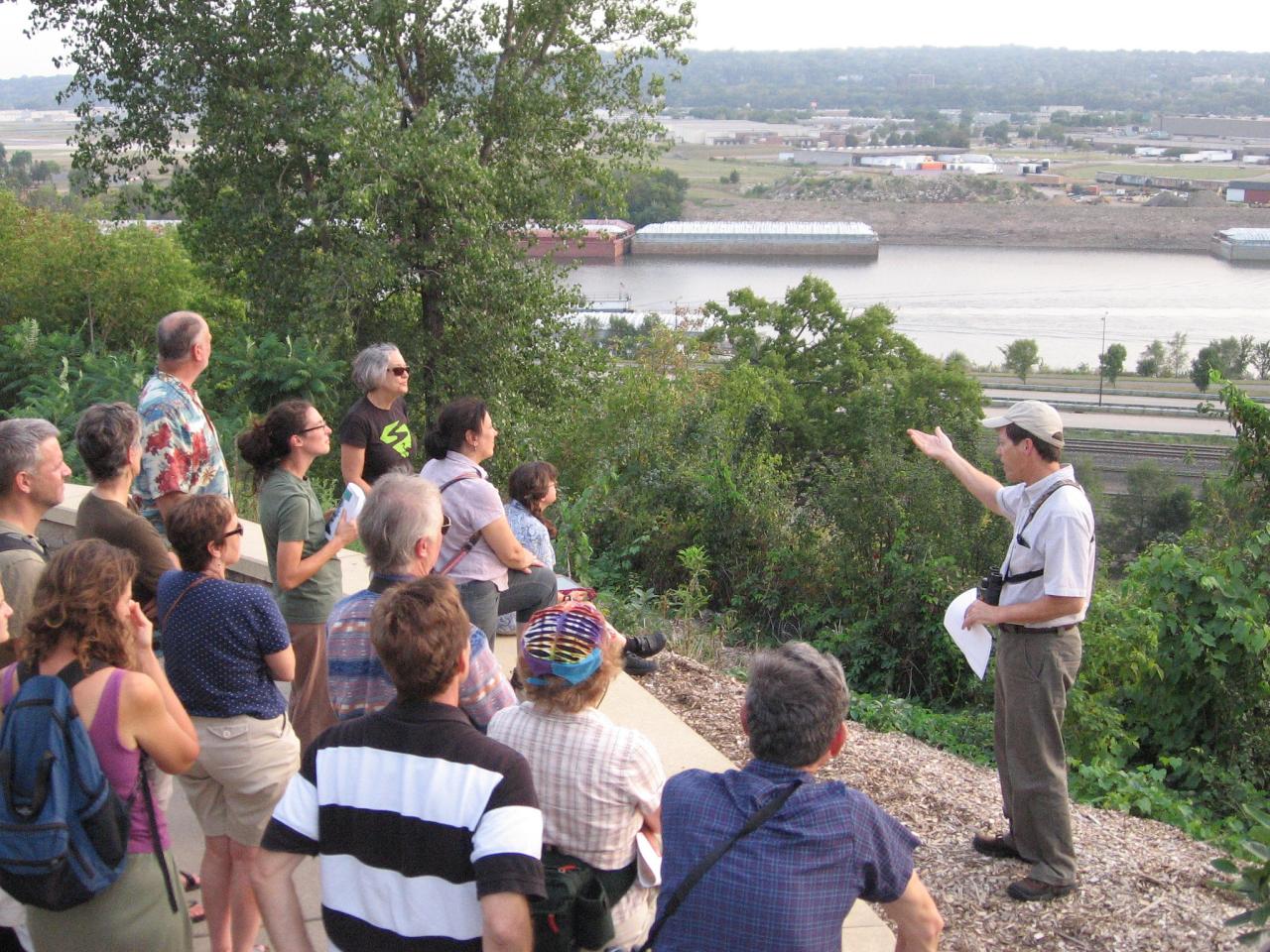 This event has reached capacity and registrations are no longer being accepted. Thank you! 
Indian Mounds Park is as rich in history as it is beautiful. Join towboat pilot Hokan Miller, environmental scientist Michael Nevala and Friends of the Mississippi River's Adam Flett for a walk and talk along the bluffs overlooking the river and downtown St. Paul. 
From this vantage point, much of the river's history can be visualized —— powerful geologic forces, American Indian burial mounds, tales of early explorers, the historic harbor and today's busy working river. However, while its history is grand, this iconic park's ecological health suffered for many years, resulting in the loss of much-needed urban wildlife habitat as well as increased erosion. After exploring the riverbluff park's past, we'll learn about current FMR and community volunteer efforts to protect the bluff by restoring its native prairie, which we'll pay a visit as well.
While there are some uphill sections, this will be a fairly leisurely walk along paved trails. Participants will also be invited to future tours and volunteer habitat restoration events at the site.
Can't make it?
If you can't make this event but would like to be notified of future Indian Mounds Park or other restoration and education events, contact FMR Outreach & Volunteer Coordinator sue rich at srich@fmr.org, or sign up for our twice-a-month e-newsletter "Mississippi Messages" above right.
Partners:
Thank you Mounds Park partners City of Saint Paul, National Park Service, Friends of Mounds Park and Harding High School! Funding provided by Minnesota Environment and Natural Resources Trust Fund, and the National Fish & Wildlife Foundation.