'State of the River' along the Minneapolis River Gorge
Tuesday, March 28, 2017 - 7:00pm

to

Wednesday, March 29, 2017 - 7:45pm
Minnehaha Academy, 3100 W. River Pkwy, Minneapolis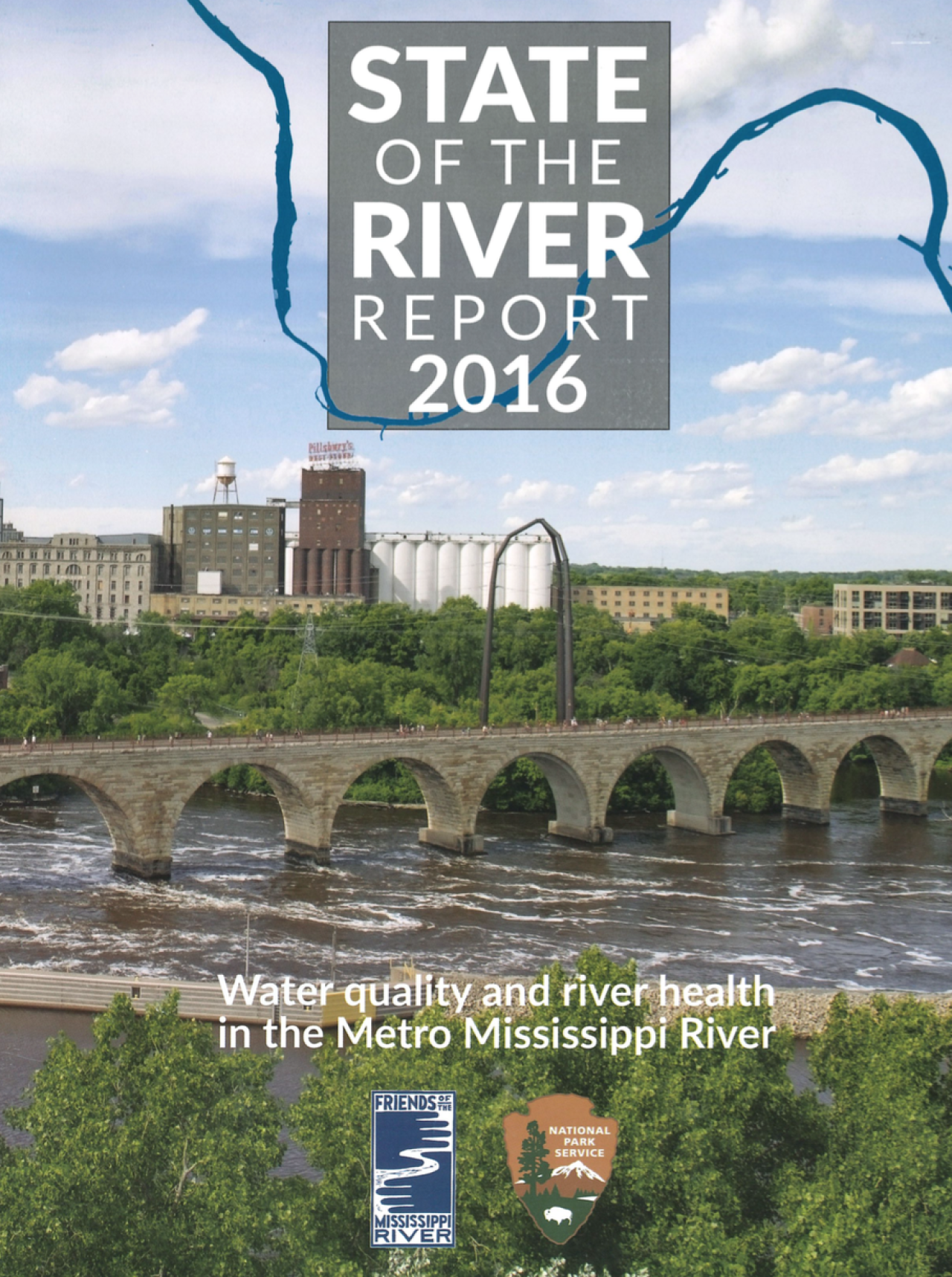 How is the health of the Mississippi River? Can I safely swim in it? Can I eat the fish I catch? What can we do about silver and other invasive carp? How are bald eagles faring? 
At FMR we hear questions like these all the time. That's why we partnered with the National Park Service's Mississippi National River & Recreation Area unit to develop the State of the River Report. 
Join report co-author Trevor Russell, FMR's water program director, for a brief overview of the report's key findings at Minnehaha Academy near the river in south Minneapolis. From invasive "flying" carp to bacterial contamination, from eagles to swimmability, Trevor will highlight important trends and emerging issues as well as potential solutions. 
The report highlights 14 key indicators of water quality and river health in the metro Mississippi River and made headlines throughout the metro and the state, helping to put the health of the Mississippi in the spotlight. It also comes with companion stewardship and policy guides to help readers take personal action to protect and restore our great river.
This talk is hosted by the Longfellow Community Council's River Gorge Committee. Learn more on their Facebook event page.
What is the Mississippi River Gorge?
Longfellow is located along the Mississippi River Gorge, the only true gorge the length of the river. This unique area is home to a rare urban oak savanna, a maple-basswood forest and a beloved network of trails and natural areas that feel far away from the bustle of the city. Hundreds help protect it annually through FMR River Gorge Stewards events. Learn more, or email Amy Kilgore, akilgore@fmr.org, to receive notices of upcoming River Gorge Stewards presentations, cleanups and habitat restoration outings.