Garlic mustard pull at Cottage Grove Ravine Park
Thursday, May 19, 2022 -

6:00pm

to

8:00pm
Cottage Grove Ravine Regional Park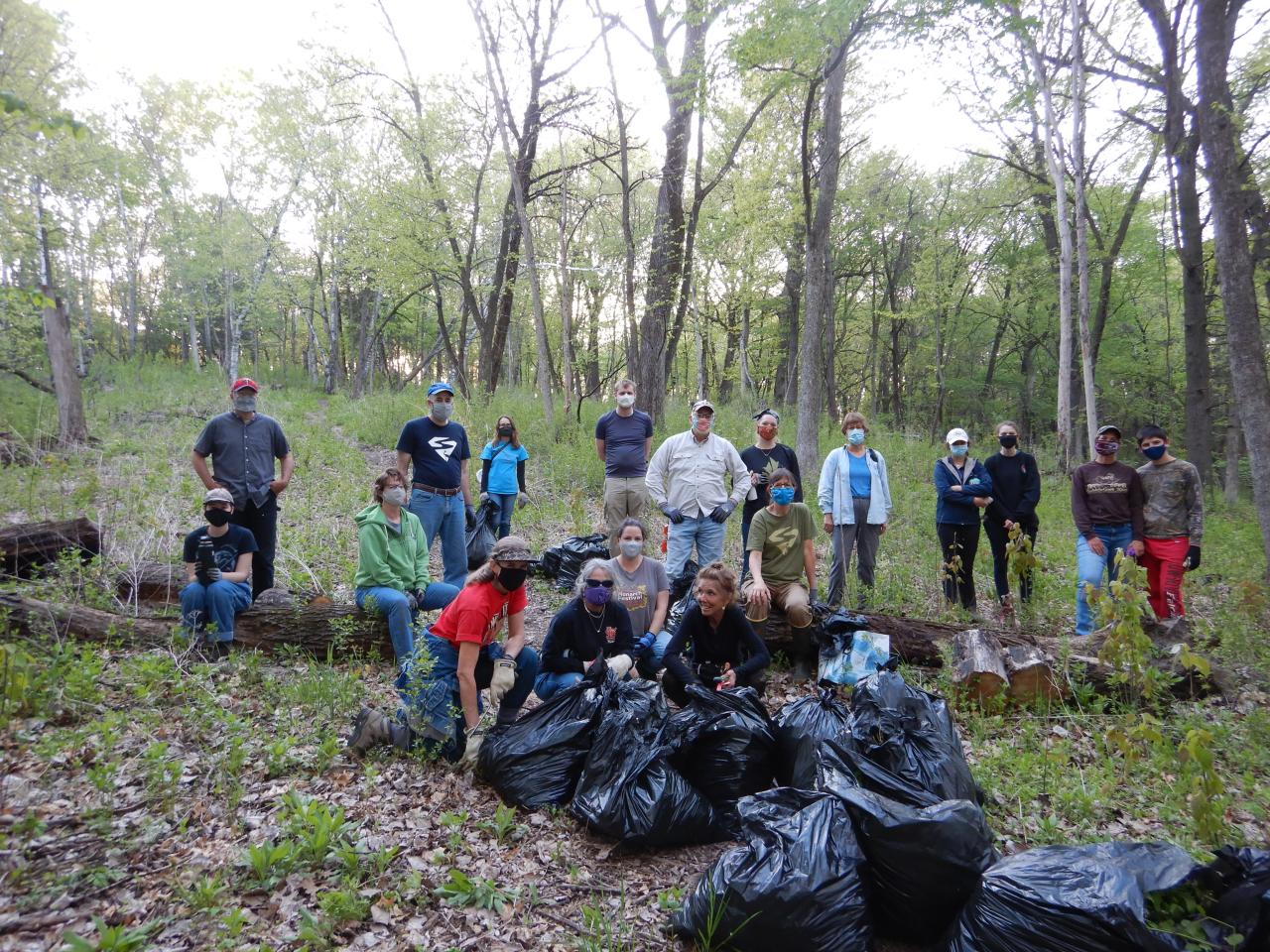 With 515 acres of hills and heavily wooded ravines, a small lake and a smattering of small prairies, Cottage Grove Ravine Regional Park features a beautifully diverse landscape. A glacial tunnel valley bisects the park, featuring 80- to 100-foot slopes which are home to a compelling array of vegetation and habitats. The ravine ends in a small lake where people enjoy fishing, birdwatching and picnics.
In addition to being beautiful, the park's dramatic natural features play an important role in water quality, helping to filter pollution from post-rainstorm runoff that would otherwise enter the Mississippi River. The restoration work at Ravine Park is part of a larger effort in Washington County — involving FMR, Washington County, South Washington Watershed District, 3M Foundation and other partners — to protect and preserve a natural green corridor for our waters, our wildlife and our heritage.
FMR volunteers have been contributing to the restoration of Ravine Park for about ten years. Join us as we build upon our successful efforts and help the oak forest.
Volunteers are needed to remove garlic mustard, helping to make way for native woodland and savanna plants that historically were found here. The native plants provide habitat for birds, bees and other insects and wildlife, and better filter water pollution.
All are welcome! No experience is required and all training and supplies will be provided. Entry to the park, normally $5, is free for participating volunteers!
Accessibility
A short walk on an unpaved trail is required to get to the worksite. The worksite includes moderately steep hills and volunteers will be working on uneven terrain.
Ready to register?
To sign up and receive directions to the meeting spot, contact FMR Volunteer & Outreach Coordinator Sophie Downey at sdowney@fmr.org, 651-222-2193 x27. Please include the name of the event, your name, address, phone number and the number in your party. We ask that you limit groups to 4 or fewer.
You will receive a confirmation email from sdowney@fmr.org within two business days. (If you don't, please check your Spam or Promotions folder.) 
If you're under 18 and interested in volunteering without the company of your parent or guardian, please take a moment and have them fill out this brief minor permission form.
Can't make it?
To receive notices of future volunteer events, contact FMR Volunteer & Outreach Coordinator Sophie Downey at sdowney@fmr.org. Or, visit our Events Calendar for our most up-to-date listing of upcoming events. To receive a twice-a-month e-newsletter including all FMR activities and news, sign up for Mississippi Messages.
What about COVID-19?
We're watching the CDC and Minnesota Department of Health guidelines closely. If plans change based on their recommendations, FMR Volunteer & Outreach Coordinator Sophie Downey will email registrants with event updates. (Be sure to add sdowney@fmr.org to your contacts so updates don't land in spam.) And we'll update this page if anything changes. (You can read more about our policies here.)
We will offer gloves and hand sanitizer at the event. Volunteers are encouraged to bring their own masks and wear them when in close proximity to others.
Thank you to our partners and funders:
Thank you to our partners and funders: Washington County Parks, the Outdoor Heritage Fund, 3M Foundation, South Washington Watershed District, BNSF Foundation, RBC Wealth Management, and Xcel Energy.