Two Paddles' Mississippi River Paddle Weekend (partner event) — register now!
Event Date:
Sunday, June 12, 2022 - 5:30pm
Location:
Coon Rapids Regional Park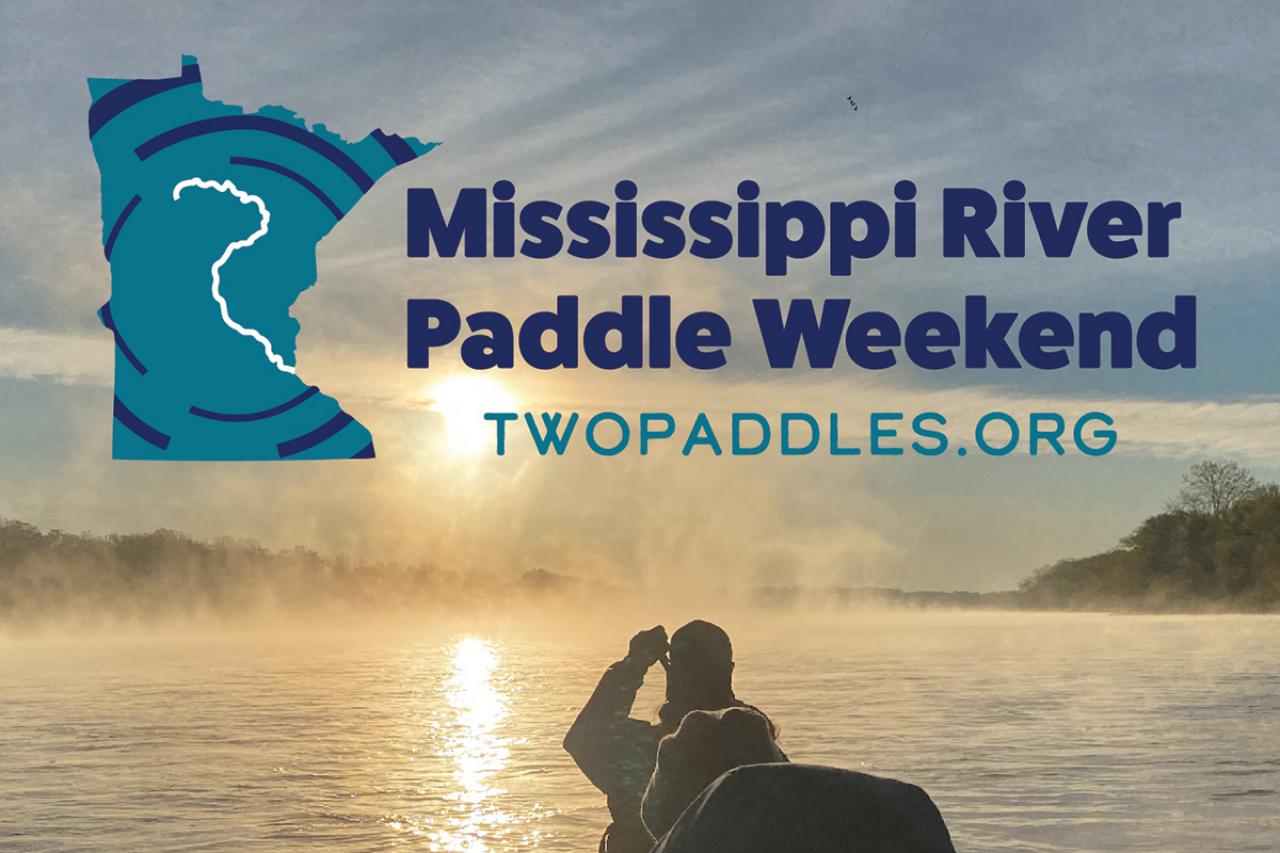 Experience the joy of paddling on our nation's most famous river! Join Two Paddles Canoe & Kayak Races for the "Mississippi River Paddle Weekend" June 10-12, 2022.
The weekend includes five canoe and kayak races and a recreational tour — an event for every skill level.
The Mississippi River 7.5 mile Recreational Tour, also known as the "MR 7.5," is presented in partnership with the Paddle Bridge Guide Collective (rentals available and shuttle included).
The Minnesota High School Canoe & Kayak Championship Race (presented in partnership with the Minnesota Canoe Association) is a 3-mile race opportunity for anybody in grades 9-12, no racing experience necessary.
The MR 10, MR 25, and MR 48 are races taking place on June 12 starting in Ramsey, Otsego and Clearwater respectively. The MR 48 features a relay option, and the MR 10 includes a non-competitive option.
The MR 140 is a 140-mile race starting in Brainerd that includes night paddling, portaging and an optional rapids run.
Everyone is invited to a Post Paddle Party after their race at Coon Rapids Dam Regional Park where live music, free food and merchandise will be available.
Find more information and register here, including a race overview, paddler's guide and rules for each event. Can't paddle this time? You can still be a part of the fun as a volunteer!
The registration price increased on May 1, but as a thank you to Friends of the Mississippi River, Two Paddles is offering a 20% discount if you register by May 15 and use the coupon code: FOMR2022.
FMR is an official nonprofit sponsor of this event.