The High Price of Cheap Groundwater: Are We Flushing Our Future Downstream? [Full, No Waitlist]
Submitted by

srich

on Wed, Feb 4 - 11:43 AM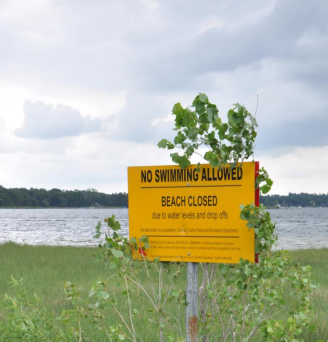 Photo credit: Metropolitan Council
Please note: This event and the waiting list have reached capacity. Please consider this FMR water presentation instead, "Clean Water Rules!". 
To receive twice-monthly calendars of upcoming FMR events, please sign up for Mississippi Messages.  
Where does your drinking water come from — wells, lakes, or the Mississippi River? And why does it matter? Come to think of it, in the Land of 10,000 Lakes, why do we need to pay any attention at all to exactly where we get our water? Let alone how much we use to shower, water the lawn or grow food?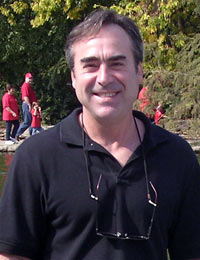 In recent years many Minnesota communities have come to face something they never expected: declining groundwater supplies. For decades we believed our aquifers — the vast underground reservoirs that flow within the limestone and sandstone strata undergirding our state — were infinite. However, as we watch water levels fall in not only municipal wells but several beloved lakes and wetlands, we've come to know better. Unfortunately, our water infrastructure wasn't built with this understanding in mind. Over the past few decades, as the Twin Cities has grown increasingly suburban, we've shifted away from relying on the Mississippi River and other surface waters towards groundwater. Today, 75 percent of water used in the metro area comes from wells.
Local experts have been tasked with figuring out why our aquifers have begun to shrink and what we can do about it. With the generous sponsorship of the City of St. Paul and event partner the Science Museum of Minnesota, FMR is proud to announce a free presentation featuring two leading authorities on this vital issue: Dr. James Almendinger, Senior Scientist at the St. Croix Watershed Research Station of the Science Museum of Minnesota, and Ali Elhassan, Manager of Water Supply Planning at the Metropolitan Council.
After a brief introduction, the evening's presenters will summarize a wealth of information on groundwater issues related to our local Twin Cities watersheds. First, Dr. Almendinger will provide an overview of groundwater supplies, how precipitation affects groundwater levels and surface waters, and how changes in our environment have altered these natural resources over the years. Next, Ali Elhassan will lead us through specific cases of Metro-area communities facing groundwater supply challenges, a problem facing an increasing number of Minnesota cities. Elhassan and Almendinger will also present various land-use, stormwater management and conservation approaches to help us achieve a more sustainable water future.
This event is free, including entrance to the Science Museum (parking is not free in the Science Museum ramp this year, more parking details shared when registered). Registrants may enjoy the Science Museum of Minnesota's exhibits free of charge beginning at 4 p.m. (normally $10-$13). The museum's Mississippi River Gallery also offers a beautiful river overlook and engaging, interactive displays. Parking and other details will be emailed to registrants.
Sorry, this event and the waiting list have reached capacity.
• Please consider this FMR water presentation instead, "Clean Water Rules!". 
• To receive twice-monthly calendars of upcoming FMR events, please sign up for Mississippi Messages.  eady to sign up for the waiting list?
Learn more about our emerging groundwater scarcity issue
• How the dramatic shrinking of White Bear Lake affects the Mississippi — and what we can do to protect both, by Jay Walljasper for FMR's spring 2013 newsletter
• Beneath the Surface: Minnesota's Pending Groundwater Challenge,
Minnesota Public Radio, part of their "ground level" series offering a series of relevant articles 
• Low water in lakes, wells, aquifers surrounding Twin Cities could be big problem,
John Brewer, Pioneer Press, includes many links to other excellent articles in the "Our Water" series

• Groundwater Digest: How groundwater works and why it is important to this region,
an excellent primer and overview booklet from the Metro Council
• Minnesota's Groundwater: Is Our Use Sustainable,
Freshwater Society 
PDF versions of presentations from Dr. Jim Almendinger and Dr. Ali Elhassan are listed as attachments below!
---
Are you a reporter looking for advance information? Please contact Adam Flett at aflett[at]fmr.org