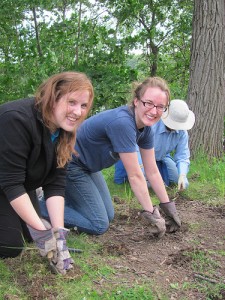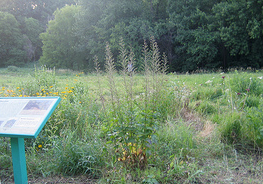 Sorry! This event has reached capacity and registration is no longer being taken. We hope you can join us for another event!

If you'd like to receive updates of FMR events, activities and programs in your inbox, please enter your email in the periwinkle box on the right to sign up for our twice-a-month Mississippi Messages e-newsletter.
----------------------
Join other River Gorge Stewards volunteers and staff from FMR and Saint Paul Parks & Recreation as we expand the native prairie restoration area at this naturally and culturally significant riverfront park! Volunteers will help plant native prairie plants on a large-scale berm near the parking lot. This will help prevent erosion, build better soils and filter stormwater runoff pollution from the river, and improve much needed urban wildlife habitat.
The 3-acre prairie includes a more formal garden with 1,000 native prairie plants and species markers to educate and inform visitors, as well as a more naturalized area. 
As always, staff will provide all guidance, tools, and gloves needed for a productive and fun event. Children accompanied by a parent or guardian are welcome.
Photos from a previous demonstration prairie tending are available on FMR's Flickr page.
Ready to register?
Sorry, registration is no longer available. 
Stay in touch!
To receive twice-a-month emails from FMR including a calendar of upcoming events, add your email to the blue box at right. Thank you program partners Capitol Region Watershed District, City of Saint Paul, National Park Service, and the National Fish and Wildlife Foundation! Please note preregistration is required. See above.