Dr. Kate Knuth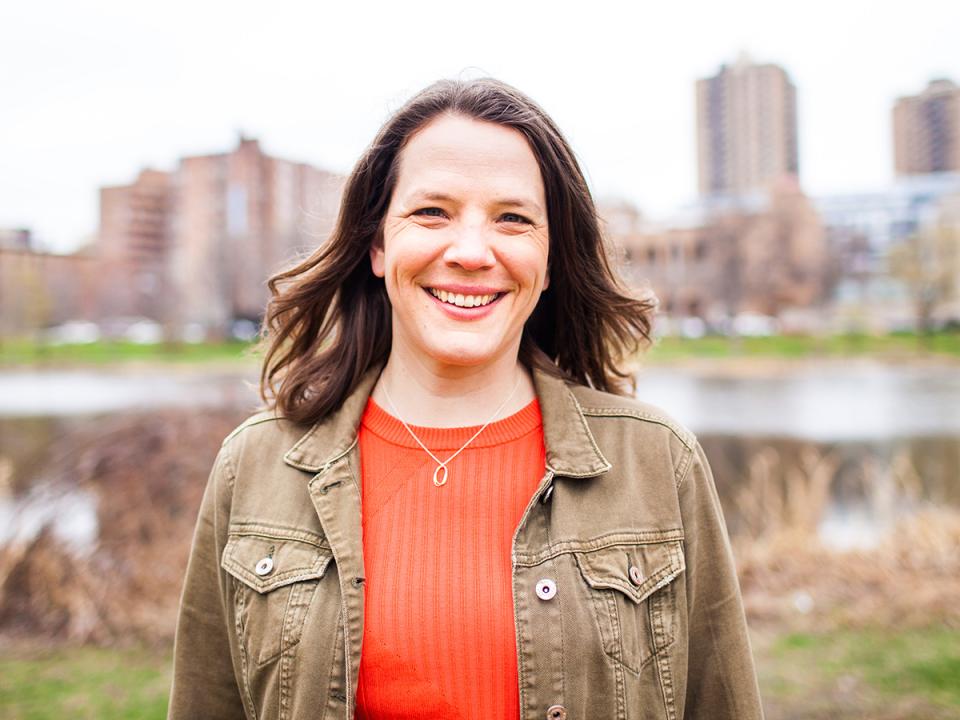 Dr. Kate Knuth (she/her) is the Founder and Principal of Democracy and Climate LLC. She has previously served as Chief Resilience Officer for the City of Minneapolis, Leadership Program Director at the University of Minnesota Institute on the Environment, Citizen Member of the Minnesota Environmental Quality Board and a Minnesota State Representative for three terms.
FMR Involvement: Board member since March 2022
Why I serve on the FMR Board: I love the river that starts and winds through my home state!
Education: Ph.D. Conservation Sciences, University of Minnesota
M.Sc. Biodiversity Conservation, Oxford University
B.A. Biology and Philosophy, University of Chicago
Fulbright Fellow, Oslo, Norway
Professional interests: I work at the intersection of democracy and climate change, with the goal of strengthening our ability to collectively govern ourselves as we navigate the climate change era. My scholarly work focuses on how we deliberately transform society to bring about a more just, sustainable future.
Hobbies: Cross-country skiing. Triathlon. I especially love swimming in lakes.
Conservation environmental heroes: For much of my life, I aspired to be an entomologist, and I have a particular love of ants. So, I am obviously a fan of E.O. Wilson. There are so many women I admire that are taking on the mantle of climate leadership right now. It's hard to list them all… but a few that stand out are Kim Nicholas, Katharine Wilkinson, Ayana Elizabeth Johnson, Tara Houska, Alexandria Ocasio-Cortez, Leah Stokes, Amy Westervelt, Rhianna Gunn-Wright, Jennifer Granholm, Gina McCarthy. I have loved watching Michelle Wu step into her leadership as the mayor of Boston with her work on implementing a local Green New Deal. And we need so many more women leading on environment and climate solutions!
Quote: "Climate activists are sometimes depicted as dangerous radicals. But, the truly dangerous radicals are the countries that are increasing the production of fossil fuels." — António Guterres, Secretary-General of the United Nations
Favorite or important book: I recently read "Rising: Dispatches from the New American Shore" by Elizabeth Rush. It feels incredibly important to grapple with. And it's haunting and beautiful.
Family: Husband and daughter.
Memorable trips/vacations: In the summer of 2018, we went on a big family adventure and spent the summer in Brno, Czech Republic when our daughter was not quite two. She was an amazing little traveler and fell in love with trains, big churches and the castles of Eastern Europe.
Favorite Mississippi River location: I love where Rice Creek joins the Mississippi River. It's a spot I biked to often as a child and found it to be magical. I also love the view of the Mississippi River from the library in Grand Rapids, Minnesota.