Paul Bauknight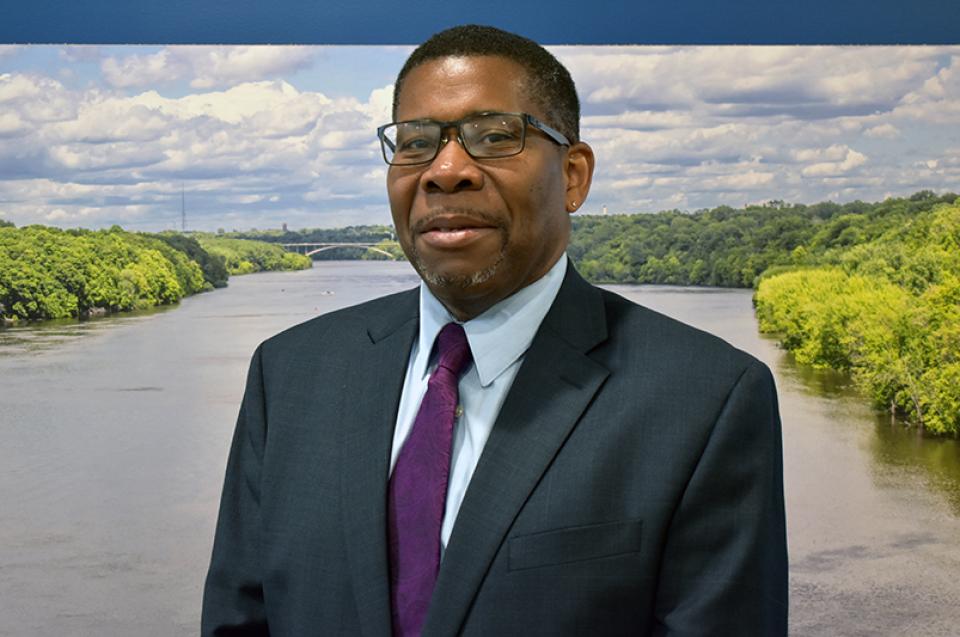 Always building something, drawing or doing other art projects, Paul decided to be an architect in 6th grade. Growing up in New Jersey, his parents organized the local African-American community and his family was very involved in activities.
Paul attended Virginia Tech, majoring in architecture and minoring in history. There, his love for cities and all things urban grew and he's been working at the intersection of physical space and economic, political and social systems ever since.
Paul came to Minnesota in 1989, started his own design firm in 1991, and is the principle designer behind many North Minneapolis projects including the Urban League, the renovation of the Plymouth Avenue Townhomes, Plymouth Christian Youth Center, Seed Academy and others.
Over his career he's served as the project manager for the African-American Men Project for Hennepin County, interim executive director for A Minnesota Without Poverty, and director of urban place-making for Urban Homeworks. Throughout, he's strengthened his understanding of the connection between economic and social systems and our built environment.
Today, Paul is the Founder and President of the Center for Transformative Urban Design, a fellow at the Minnesota Design Center at the University of Minnesota and lives in North Minneapolis with his wife.
Education: Bachelor of Architecture, Virginia Tech
Interests or hobbies: reading, jazz, art, politics, woodworking and travel
Community Engagement: Former board member of Habitat for Humanity, Project for Pride in Living (PPL), NorthPoint Health & Wellness Center, Minneapolis Parks Foundation, A Minnesota Without Poverty.  Current board member of the Upper Harbor Terminal Collaborative Planning Committee, first board chair Northway Community Trust,
Favorite metro Mississippi River location: "I enjoy the central riverfront and the stone arch bridge. The intersection of the built environment the history of the city and nature at this spot is quite compelling. Also, as an extravert the amount of activity and people energizes me."
Why Paul serves on the FMR board: "My recent work with FMR on the Upper Harbor has shown me that they are an organization that is looking at the much larger definition of environmentalism. The willingness to take a risk and to challenge the status quo has also given me a different perspective on what an environmental organization can be as it works with the community to make a difference."
Favorite quote: "The most common way people give up their power is by thinking they don't have any." —  Alice Walker