'Wade into Wetlands' online lesson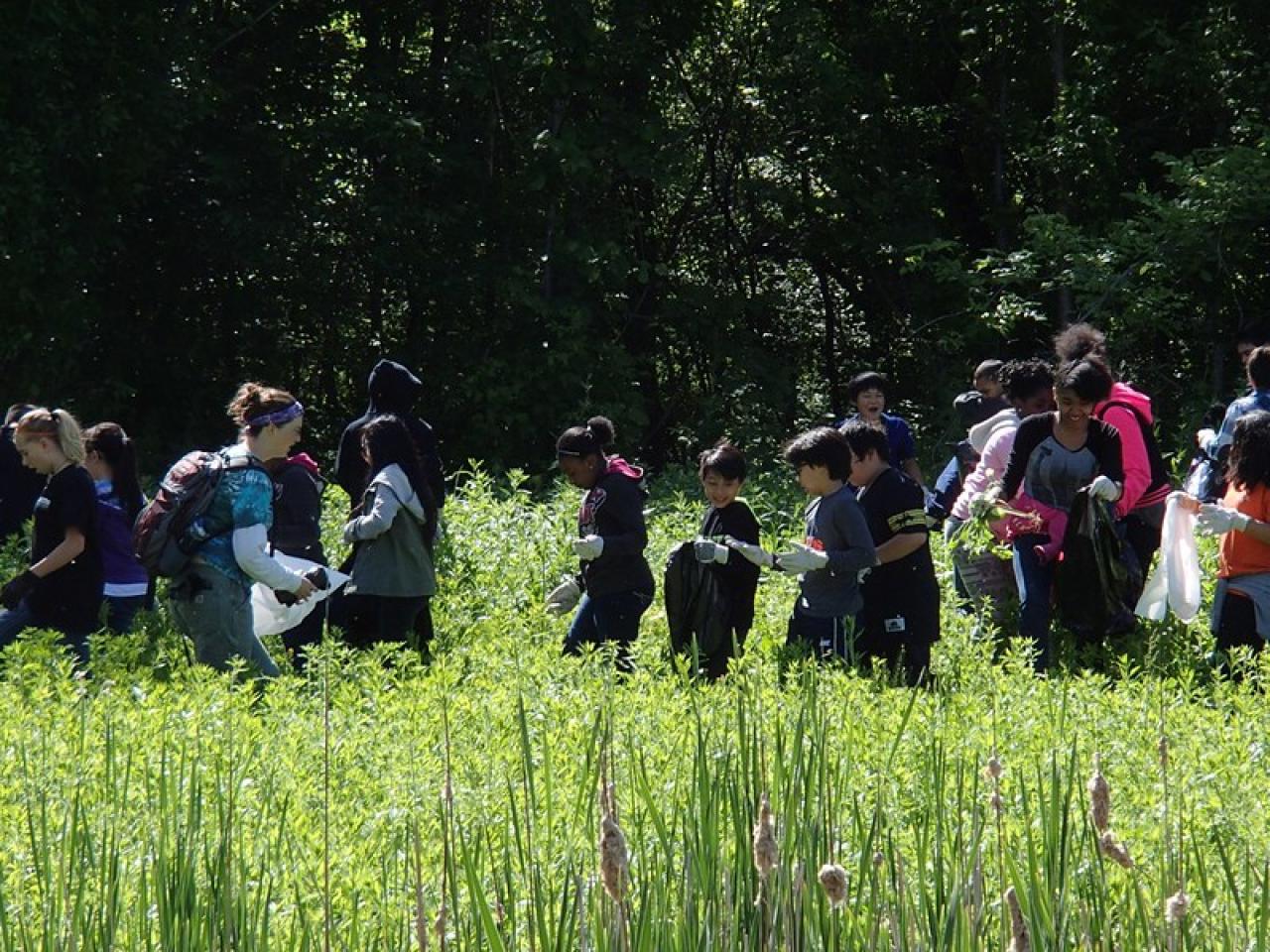 Students from Community of Peace Academy help keep wetlands clean and healthy by removing trash and garlic mustard in the wetlands of Lake Phalen in St. Paul.
July 28, 2020
FMR is proud to conduct indoor and outdoor educational programs for approximately 2,000 youth annually. During this difficult time, we're striving to offer our educational resources online.
As they become available, we'll share new lessons that meet state standards on our main education activities page.
'Wade into Wetlands'
Even though most humans don't consider wetlands welcoming and pleasant places to visit, they're vital to the health of our environment. Learn about some of the different types of wetlands found in Minnesota and why are so important for both people and our planet.
Come explore wetlands with these videos, note sheets and activities.
And when you're done, please share your answers to the challenge question about the Minnesota and Mississippi Rivers by sending an email to education@fmr.org.
Full video lesson
To accompany the video...
Optional outdoor activity

This educational activity can be done individually or with the people you are isolating with. We strongly encourage everyone to follow CDC and Minnesota State recommendations during this time.

Complete classroom package for educators

To download the full curriculum, with worksheets, directions for an indoor activity and keys for teachers, please let us know who you are: