Woodland Wildflower Rescue Part II: The Planting! [FULL]
Submitted by

srich

on Thu, Jul 18 - 9:43 AM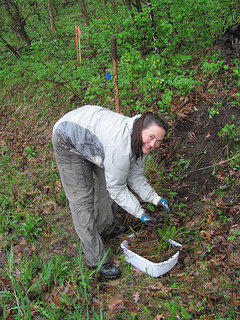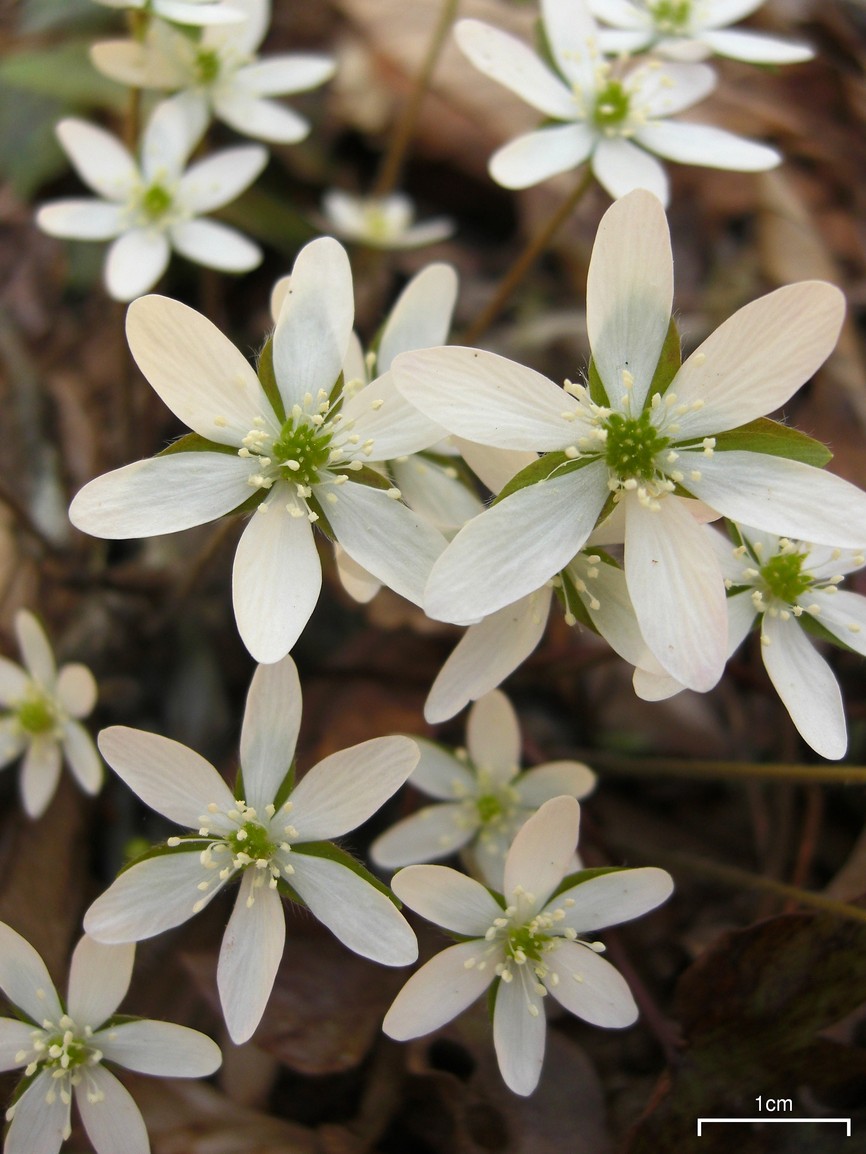 Photo: Lindsay Hefferan and Jason Hollinger
Sorry, this event has reached capacity and registration is no longer being taken. Please consider the September 28th cleanup in Hastings or another upcoming event.
To receive event calendars in your inbox twice a month, please sign up for our Mississippi Messages e-newsletter in the periwinkle box to the right.
----
Hastings Scientific and Natural Area or SNA is a small but diverse, high-quality natural area adjacent to the Vermillion River bottoms. Floodplain forest and marshland cover the low-lying areas, while oak and sugar-maple basswood forest cover the steep, 170-foot limestone bluffs. The SNA is known for its woodland wildflowers -- such as the hepatica, Virginia waterleaf and lady fern that volunteers will be helping to save at this event.
Working alongside FMR ecologists Karen Schik and Joe Walton and FMR's Conservation Director Tom Lewanski, volunteers are needed to carefully dig out native woodland plants from the containers they were stored in, and plant them. These plants were rescued by volunteers this spring as they would have otherwise beeen damaged or killed by road construction vehicles this summer.
This plant rescue is a carefully coordinated joint project. Participants will not only be volunteering for FMR, but the MN Department of Natural Resources, the City of Hastings, the Vermillion River Watershed Joint Powers Organization and the National Park Service.
This event is part of the Vermillion Stewards program, which engages citizens in the care of the Vermillion River and its watershed and the special places within it.
As a Scientific and Natural Area, Hastings SNA is afforded the highest level of state protection. There are no permanent trails, buildings or mowed areas, however we will have port-a-potties, and, as always, training, gloves, tools and guidance will be provided. As this event is also a little longer than most volunteer activities, lunch will also be provided (most likely, pizza).

Ready to register?
(This event has reached capacity and registration is no longer being taken.)
Learn more about:
• the Hastings SNA
• FMR's land conservation program
• Scientific and Natural Areas in Minnesota