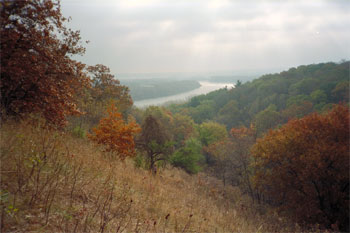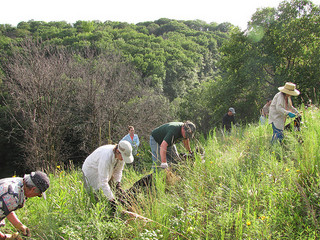 Photo: Dakota County (top) and FMR
Unfortunately, we have reached our capacity for volunteers at this event, and registration is now closed.  
Volunteers will learn about one of the most beautiful areas in the Upper Mississippi River Basin, Pine Bend Bluffs Scientific and Natural Area, and assist with critical habitat restoration work in this hidden gem. The Pine Bend Scientific and Natural Area (SNA) is known for some of the best views of the Upper Mississippi River, and is an award-winning restoration project!