Pledge to pull garlic mustard at Crosby Farm Park
Event Date:
Tuesday, May 2, 2017 -
Location:
Crosby Farm Park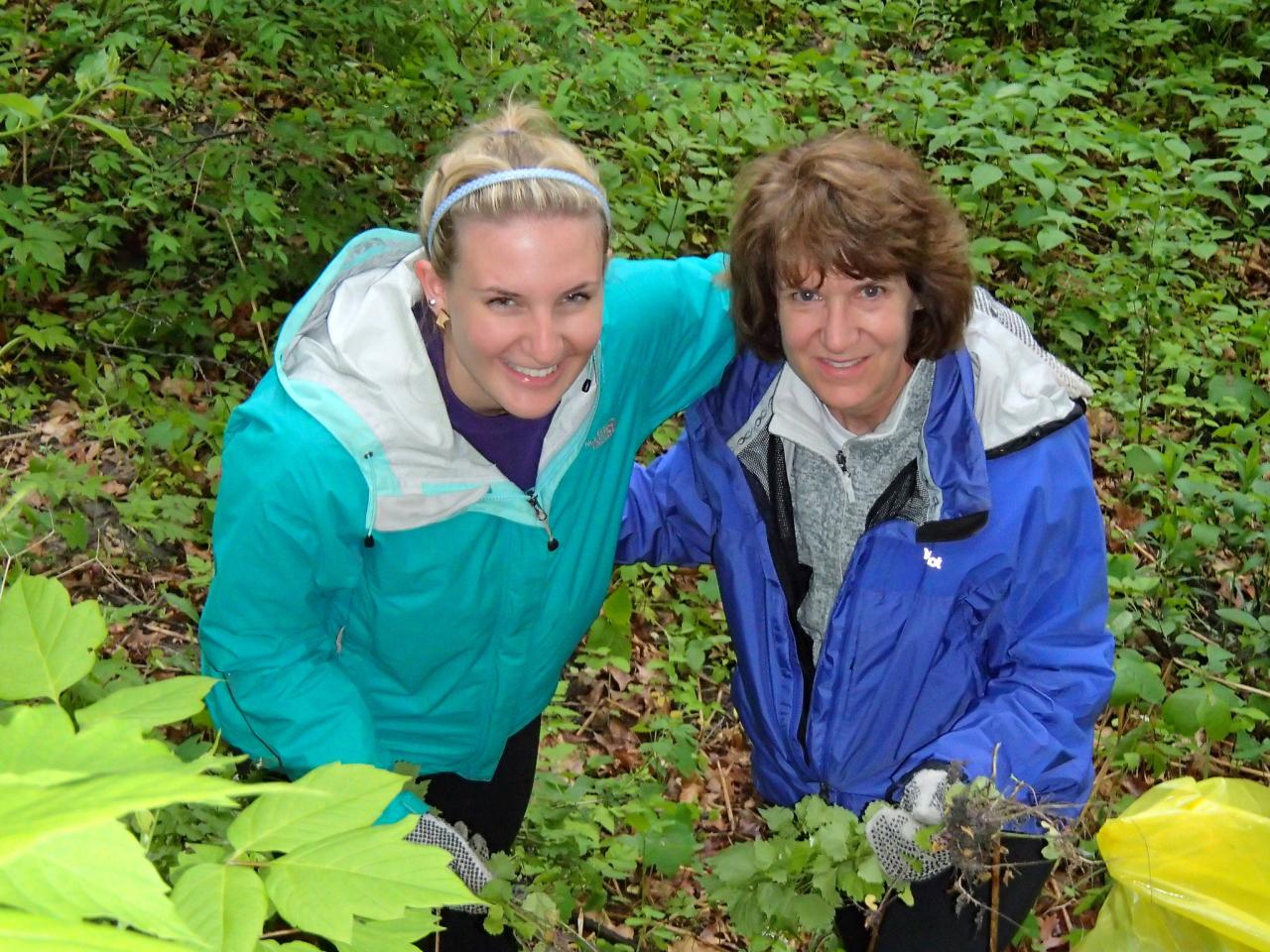 Crosby Farm Park is a natural oasis in the heart of the city, nestled at the confluence of the Mississippi and Minnesota rivers. Enjoy the beauty of early spring at this riverside park while helping protect native plants beneficial to our local wildlife and waters at this annual tradition.
Alongside FMR staff, volunteers will be working in an area home to a striking array of spring wildflowers native to Minnesota – —Dutchman's breeches, trout lily, and Jack-in-the-pulpit, to name a few. After a brief introduction and training, volunteers will help protect these and other important members of the native plant community by removing the extremely invasive plant garlic mustard, then pledge to return to the area to continue this much-needed work.
Although a serious threat garlic mustard is not only easy to identify but quick to pull by hand, making its removal the perfect restoration activity for volunteers who want to continue to improve wildlife habitat and the health of their watershed after an event, at times most convenient for them.
Thanks to continued volunteer efforts, we've been able to see slow but steady improvement in the ephemeral patch, and have even expanded the volunteer restoration work areas to include the Crosby lakeshore!
About the Pledge
Please note that we ask all registrants at this particular event to sign a Pledge to Pull, promising to remove garlic mustard in this area of Crosby Park in the weeks following this training and evening pull.
•All kickoff volunteers receive a signed card certifying their participation in the training and granting permission to independently return and perform this volunteer service in this special area, part of the City of St. Paul park system and the Mississippi National Park.
•Volunteers pledge to a total of 8 hours of garlic mustard removal – 2 hours for the training plus an additional 6 hours coordinated on your own. If you bring someone with you, their hours count towards your pledged time. For example, if you participate in the 2-hour training and removal session, then bring 2 friends, classmates or family members to the site for a 2-hour session, that totals 8 hours of garlic mustard removal time. 
Pulling technique and additional details will be covered during the training. 
Ready to register?
This event is open to all. No experience is necessary, all tools and training will be provided. To sign up and receive directions to the exact meeting spot, contact FMR Volunteer Coordinator Amy Kilgore via the contact form (please select Amy by name from the staff list under "Category") or at akilgore@fmr.org, 651-222-2193 x31. Please include the name of the event, your name, address and phone number and the number in your party. Amy is typically in the office M-Th each week.
You will receive a confirmation email from akilgore@fmr.org within two business days. (If you don't, please check your SPAM folder.)
If you are under 18 and planning to attend without your parent or guardian, please take a moment to have them complete this minor permission form.
Can't make it?
Partners:
The Minnesota Environment and Natural Resources Trust Fund, Pentair, REI, Xcel Energy, RBC Wealth Management, and St. Paul Parks and Recreation