Act Now: Please sign FMR's triclosan phase-out petition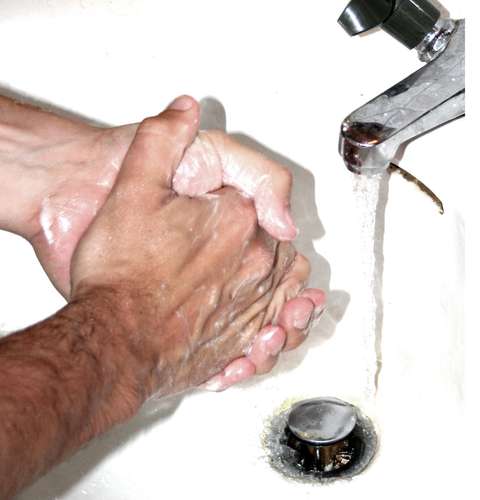 Photo: Wikimedia Commons
As Mississippi Messages readers know, phasing-out triclosan in soaps and body cleansers is one of FMR's top legislative priorities for the 2014 legislative session. Triclosan is an unnecessary and harmful product added to a variety of soaps and personal care products. It breaks down to form dangerous dioxins in the river, and poses a variety of risks to human and animal health. According to the U.S. FDA, there is no evidence that this chemical provides any health benefit to consumers, and the Minnesota Department of Health recommends that triclosan products not be used.
While some companies (Johnson & Johnson, GlaxoSmithKline, Proctor & Gamble) are phasing it out of their products already, more must be done. That's why FMR is supporting a bill to phase-out the use of triclosan in personal care products in Minnesota. We are hopeful that this bill will pass this year - but we need your help.
Please take a moment to fill out the online petition.
As river lovers, your actions set an example for others and help build momentum for our work. That's why it's important that FMR members speak up for the river, and also share this opportunity with friends and family. Once you sign the petition, you can promote it via Facebook, or even the email the link to friends, family, and colleagues.
We all know that the Mississippi River needs friends. Right now, it needs all of us to speak up on its behalf. Please visit the petition link and do your part to protect and restore our Mighty Mississippi.
Sign the Triclosan Phase-Out petition.
P.S: For more information on the triclosan phase-out bill (HF 2772), check out our legislative update in this month's Mississippi Messages. For more on triclosan and its impact on the Mississippi River, read our assessment of triclosan contamination in the Mississippi in the State of the River Report.