Adam Flett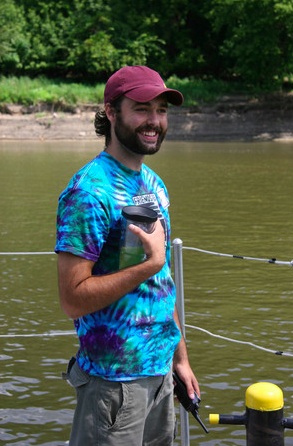 Stewardship Program Manager
Professional Bio
Adam has diversified experiences in the environmental field, with years of experience in natural resource management, project and program coordinating, community and youth engagement and education, and even a stint as a Green Team leader and logistics manager at an all-natural pet food manufacturer. After earning a B.S. in Environmental Science, Policy and Management at the University of Minnesota, Adam travelled abroad and around the U.S. gaining valuable insight into natural resource based work. In 2012, he happily found a place back home in the Twin Cities when he took a job at FMR.
FMR Role
Adam is the lead in managing the stewardship program at FMR, and coordinating the majority of our stewardship activities with the public and with private groups. If you're set to pull invasive plants, or learn about water-friendly living at one of our events, chances are he will be there to greet you!
Personal Details
Adam's hobbies and interests are centered around being outside as much as possible - hiking, biking, camping, canoeing, gardening, identifying plants for fun, foraging, hunting, and team sports. Additionally, he loves making music, food, and brewing delicious beers. Adam's accomplishments include being the "wrangler of the week" at a dude ranch in Wyoming when he was 6 years old, and was the "Star Performer" at YMCA Camp St. Croix in 2008 for his dedication as Director of the Kind Leadership Camp. He aims to add more to that list.