An Evening Celebrating the Mississippi River
Event Date:
Thursday, September 28, 2017 -

5:30pm

to

8:30pm
Location:
Clarence W. Wigington Pavilion, Harriet Island Regional Park, St. Paul
The RSVP deadline has now passed, please contact John Czyscon at jczyscon@fmr.org for more information regarding ticket availability.
Join us to celebrate the Mississippi in the midst of its fall splendor. From our beautiful venue on the river, we'll toast to you and the recent successes you made possible. Funds raised through this event conserve the Mississippi River and its watershed in the Twin Cities region.
Guests will hear from keynote speaker, Dr. Dorceta Taylor, one of the country's preeminent environmental justice scholars. Dr. Taylor, who says her work is about opening doors for other people by making the environmental movement more diverse, will talk about the intersection of environmental history, politics and justice, and what we can all do to make our special, natural places more inclusive. 
Additionally, the evening will feature:
• An entertaining river-themed live auction
• Hearty, local fare from Birchwood Cafe
• Refreshments provided by Fulton Brewery, Solo Vino Bottle Shop and Wander North Distillery
• Live music from The Davu Seru Trio featuring Bryan Nichols and Chris Bates
If you can't join us but would like to support the event and FMR, donate online.                         
Questions? Contact John Czyscon at 651-222-2193 x19 or jczyscon@fmr.org.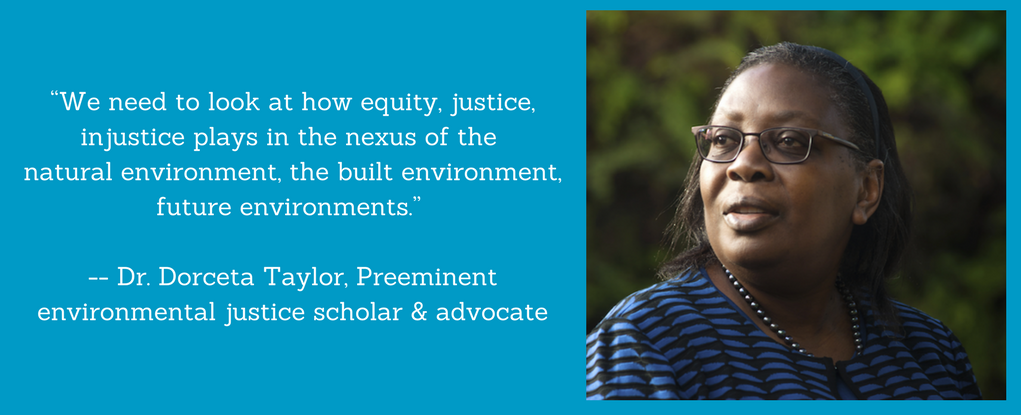 Thank you to our generous sponsors!
Bald Eagle
Sharon & Terry Avent, Susan & Joel Barker, Susan Boren & Steve King, Ronnie & Roger Brooks, Ellen Butler & Harlen Hegdal, Page & Jay Cowles, Stewart & Lesley Crosby, Chad & Maggie Dayton, Judson Dayton & Shelley Mydra-Dayton, Edward & Sherry Ann Dayton, Forrest & Lisa Flint, Dan Gjelten & Lisa Burke, Peter Goss & Karma Walker, Peter & Mary Gove, Bud & Carol Hayden, Diane & John Herman, Chris & Julie Higgins, Ward & Charlotte Johnson, Art & Martha Kaemmer, Julia Kaemmer & Olivier Vrambout, Katherine & Darrell Majkrzak, Ryan & Denise Mallery, Perry McGowan & Sheila Smith, Hokan & Penny Miller, Susan & Bob Morrison, Bill Newman, Dick & Nancy Nicholson, Ford & Catherine Nicholson, Nicollet Island Friends, Kate & Stuart Nielsen, Amy & Chip Pearson, Karen Sternal & Lowell Pickett, Susan Davis Price, Tom Reiter & Sharon Miyamoto, Paul & Mary Reyelts, John & Marsha Soucheray, Susan Vento, Joanne Von Blon, Deanna Wiener & Jim Tilsen, Mark & Nancy Wilson, Kate Wolford & Ed Reilly
Blue Heron
Mary Adamski & Lance Ihinger, John Anfinson, Frederick & Catherine Asher, Marcia Avner & Wy Spano, Lorie Bergstrom & Scott Vreeland, Ellen & Peter Brown, Whitney & Sarah Clark, Barbara Coffin & Dan Engstrom, Ellie Crosby, Sara & Sean DeKok, David Durenberger & Susan Foote, Jeff & Linda Evans, Diane & Tony Hofstede, Jeanine & Zach Holden, Louise & Irene Jones, Kit & Bill Prendergast, Mike & Gretchen Sieben, Tina & Archie Smith, Kathy Stack, Brad & Cynthia Wallin, Cynthia Whiteford & David Nelson, Philip Willkie, Della & Will Young
River Otter
Joe Bagnoli & Barbara Cox, Candace Campbell & Jerry Seck, Eliza & Frank Clark, Chuck Dayton & Sara Evans, Beth & Kevin Dooley, George Dunn & Donna Harris, Holly Einess & Brian Kantar, Sam & Sylvia Kaplan, John Kaul & Gloria Gunville, Miriam & Erwin Kelen, Cathy Lawrence & Lee Sheehy, Jim Mayer & Rochelle Gunn, Chris Mortenson & Nathalie Salas Gonzalez, Todd Norsten & Leslie Cohan, Jeff & Alley Ohe, Phil Riveness, Diane & Darryl Sannes, Harry & Ginny Sieben, Jeff & Amy Sieben, Katie Simon-Dastych & Jerry Dastych, Karen & Nate Solas, Bob & Sandy Tilsen, Bill Tilton & Cat Thompson, Cathy Tobias, Sara & Doug Wolff
Corporate Support
Confluence
Birchwood Café, Minnesota Native Landscapes 
Tributary
Ascent Private Capital Management of U.S. Bank, Fulton Beer, SEA LIFE Minnesota Aquarium, Solo Vino Bottle Shop, St. Paul Pet Hospital, Wander North Distillery