Minnesota Water Action Day (Join us all day, or just for the Clean Water Rally!)
Wednesday, April 10, 2019 - 8:00am

to

Thursday, April 11, 2019 - 3:45pm
Minnesota State Capitol & Christ Lutheran Church, St. Paul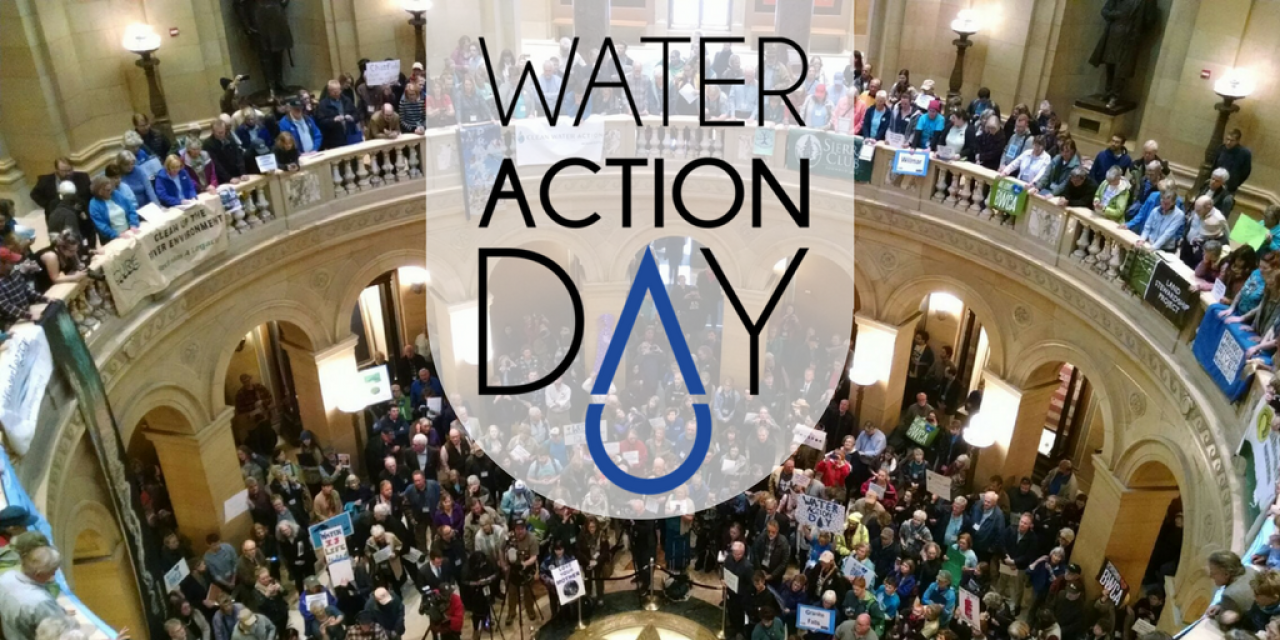 Join us for Water Action Day 2019, a day of public action and advocacy to let lawmakers know we care about our water, and how they can help #ProtectOurWater!
This all-day* event includes:
• free breakfast and lunch
• buses from Greater Minnesota
• a youth and future leaders summit with the Walz administration open to those 26 and under (1 p.m.)
• the ever-popular Clean Water Rally (2 p.m.) (Past speakers include Winona LaDuke, Gov. Mark Dayton and Anne Bancroft. We look forward to announcing this year's lineup soon!)
• briefings on Minnesota's water issues
• an environmental town hall, moderated by MinnPost's Walker Orenstein. Speakers include Minnesota Pollution Control Agency Commissioner Laura Bishop and Executive Director of the Minnesota Board of Water and Soil Resources John Jaschke (12:30-1:30 p.m.)
• small-group meetings with your legislator, complete with quick training and support (We make it easy. We promise!)
• Plus a post-event happy hour (4:30 p.m or so)
*Join us all day if you can (this also makes it easier for us to connect you with your legislator) or just for the rally, the forum or other parts of the event! You don't need to know which activities you'll be joining before signing up. You'll be asked if you plan to go to the rally or if you would like to visit with your legislator, but you can just indicate your interest for now and return to change your answer any time.
Can't make it, but still want to participate? Sign up to become an FMR River Guardian and we'll send you a special Water Action Day action alert.