Women's Congress for Future Generations
Friday, November 3, 2017 - 1:00pm

to

Sunday, November 5, 2017 - 12:30pm
Earle Brown Heritage Center, Brooklyn Center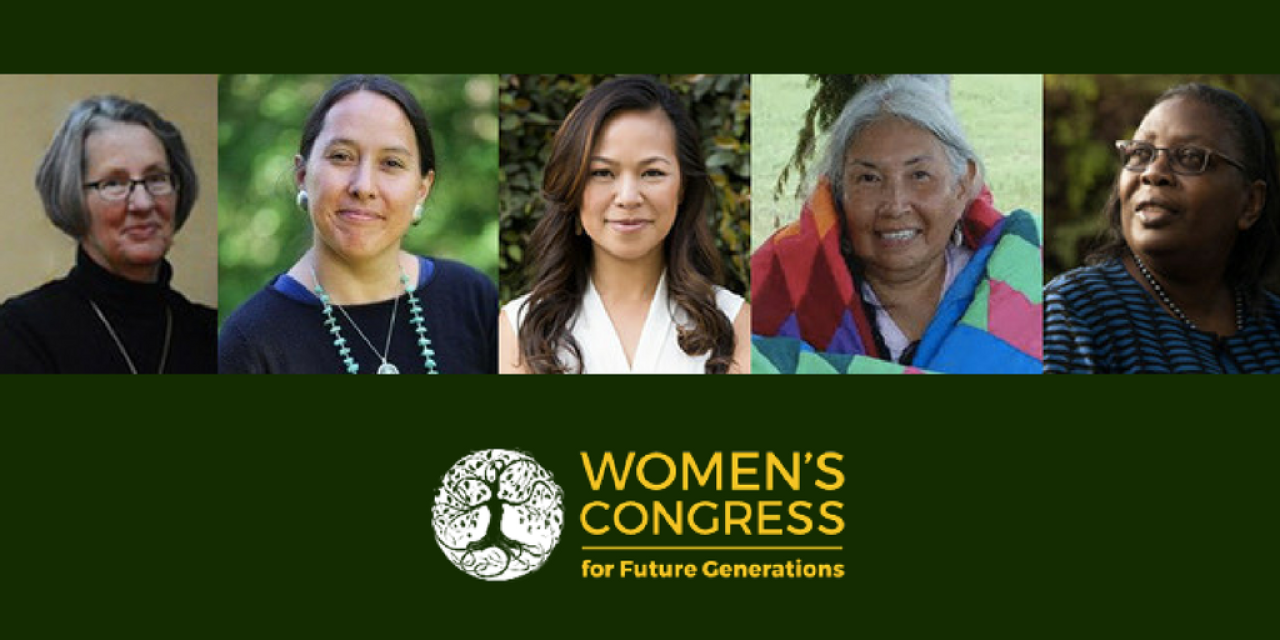 The Women's Congress works to live out what Martin Luther King, Jr. described as the "Beloved Community." It supports people stepping into collective power to use laws, policies and norms to transition to a just and sustainable world.
The 2017 conference focuses on environmental injustice. It bears witness to communities of color who are hit hardest by climate change and pollution as people of color are statistically more likely to suffer from autism, lead poisoning and breast cancer, and seeks to create more just systems in response. 
Speakers include nationally recognized experts on climate change and women working in communities impacted by groundwater contamination, pipelines, and toxins in our homes.
FMR is proud to be an ally for this event. Friends and supporters will recognize several of the headliners, including environmental justice scholar Dr. Dorceta Taylor, the keynote speaker for our signature event, "An Evening Celebrating the River: The River Belongs to Us All" and Sharon Day, who helped lead nearly a thousand people into the Capitol to speak up for clean water on Water Action Day, April 19, 2017.  
Learn more and register with Women's Congress for Future Generations!