Kate Clayton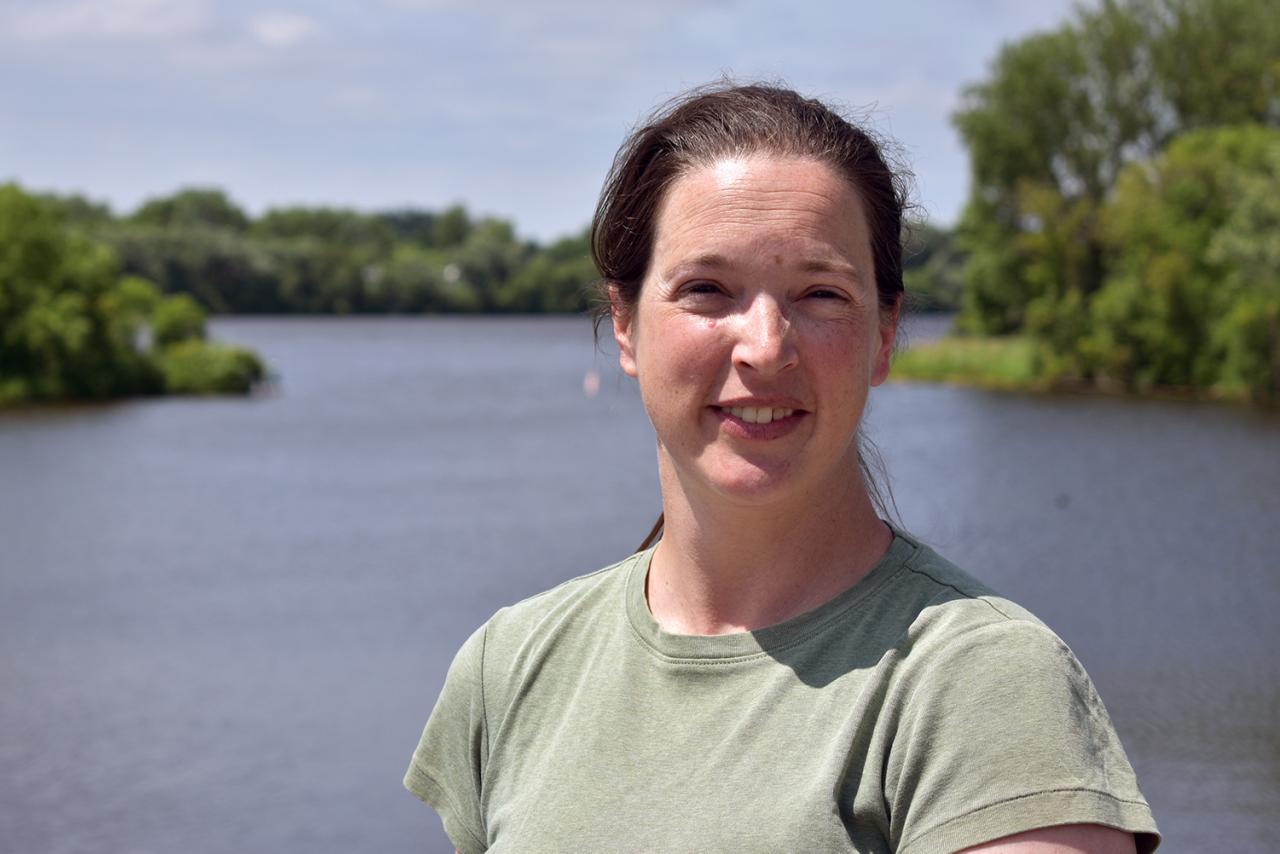 Youth Coordinator
Professional Bio
Kate studied at Earlham College to earn her undergraduate degree in Biology. She then continued on to the University of Minnesota for a MS in Soil Science. Along with a varied background in farming and garden center work; for the past three years she has been teaching as a naturalist at area nature centers and has helped organize the Minnesota Naturalists Annual Conference for the past few years. As one of the newest members of the FMR staff she is excited to be here and is having fun at her job.
FMR Role
As Youth Coordinator Kate facilitates the storm drain stenciling program. This program focuses on water quality and pollution by facilitating volunteers to distribute informational door hangers, stencil storm drains and pick up trash around St. Paul neighborhoods. She also organizes the volunteer trainings and outings for the Stream Health Evaluation Program (SHEP) in the Rice Creek Watershed and assists with our busy schedule of stewardship events throughout the year.
Personal Details
Kate moved back to Minnesota after serving in Peace Corps Morocco. She is currently learning how to play the fiddle and enjoys hiking, biking, and canoeing in the summer. She usually finds a weekend to head to the north shore to camp. In the winter she enjoys reading, quilting, and cross-country skiing and is attempting to learn how to skijor with her dog, but it seems to be a long learning process for the both of them!
Contact
kclayton@fmr.org, 651.222.2193 x23
Pronouns: she/her/hers