FMR joins 186 groups supporting revised farm bill
December 13, 2018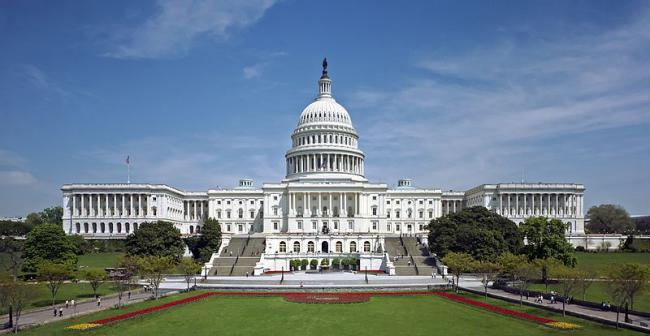 FMR was one of 186 national, state and local organizations to thank Congress for strong conservation provisions in the 2018 Farm Bill and urge its timely passage.
While imperfect, the new Farm Bill maintains important conservation programs, a critical tool in reducing cropland pollution to our surface waters.
Agricultural pollution is currently the leading source of many Mississippi River pollutants. If you'd like to weigh in when there are important opportunities to improve this, let us know by signing up to be a River Guardian! River Guardians are also invited to special happy hours on the leading issues facing today's river.
Joint Farm Bill letter 
December 12, 2018
The Honorable Mitch McConnell Senate Majority Leader 
The Honorable Charles Schumer Senate Minority Leader
The Honorable Paul Ryan Speaker of the House (Outgoing)
The Honorable Nancy Pelosi Minority Leader of the House (Incoming Speaker of the House)
U.S. Senate and House of Representatives, Washington, DC 20515
Dear Majority Leader McConnell, Speaker Ryan, Minority Leader Schumer, and Minority Leader Pelosi:
The undersigned organizations represent millions of farmers and ranchers, sportsmen and women, fish and wildlife professionals, conservationists, foresters, landowners, and apparel and food and beverage companies. We congratulate the Farm Bill Conferees, the Chairs and Ranking Members of the House and Senate Agriculture Committees, and their staff for coming to an agreement on a 2018 Farm Bill that includes strong provisions to enhance the voluntary conservation efforts of our producers and private landowners.
As you well know, the agriculture and rural economy is under significant financial stress. The long-term planning and sustainability efforts of farmers, ranchers, and other landowners depend on the certainty given by a 2018 Farm Bill and its conservation provisions.
We applaud this Farm Bill agreement's fully funded Conservation Title. This agreement bolsters priority programs which play a critical role in supporting producers as they strive to make good management decisions for the sustainability of their land, water, and wildlife habitat.
We look forward to working with Congress to ensure the timely passage of this bill and the continued success of its popular and effective conservation programs.
Sincerely,
186 National, State and Local Organizations:
National
American Farmland Trust
American Fly Fishing Trade Association
American Forest Foundation
American Forests
American Sportfishing Association
American Sustainable Business Council
Appalachian Mountain Club
Archery Trade Association
Association of Fish and Wildlife Agencies
Backcountry Hunters & Anglers
Clean Water Action
Danone North America
Delta Waterfowl
Ducks Unlimited
Environmental Defense Fund
Fly Fishers International
Forest Stewards Guild
Hampton Lumber
Izaak Walton League of America
League of Women Voters of the United States
Living Systems
National Association of Forest Service Retirees
National Association of State Foresters
National Audubon Society
National Bobwhite Conservation Initiative
National Deer Alliance
National Shooting Sports Foundation
National Wild Turkey Federation
National Wildlife Federation
National Wildlife Refuge Association
Natural Areas Association
North American Falconers Association
North American Grouse Partnership
Pheasants Forever
Pinchot Institute for Conservation
Quail Forever
Arkansas
Friends of the North Fork and White Rivers
Lower Mississippi River Foundation

California
350 CVA
California Center for Rural Policy
California Waterfowl
Sierra Business Council
Florida
Florida Forestry Association
Georgia
Georgia Conservancy, Inc.
Georgia Wildlife Federation
Tall Timbers Land Conservancy
Idaho
Central Idaho Rangelands Network Lemhi Regional Land Trust
Rachel Wood Consulting
River Network
Ruffed Grouse Society and American Woodcock Society
Rural Coalition
Rural Voices for Conservation Coalition
Sazerac Company
Sinarmas
Smoked Goose Consulting, LLC
Society of American Foresters
The Conservation Fund
The Fertilizer Institute
The Nature Conservancy
The Quality Deer Management Association
The Trust for Public Land
The Wilderness Society
The Wildlife Society
Theodore Roosevelt Conservation Partnership
Trees Forever
Trout Unlimited
Western Environmental Law Center
Western Landowners Alliance
Wrangler
Palouse Land Trust
Salmon Valley Stewardship
Illinois
Illinois Council of Trout Unlimited
The Wetlands Initiative
Indiana
Benton County Soil & Water Conservation District
Central Indiana Land Trust
Clay County Soil & Water Conservation District
Clear Lake Township Land Conservancy
Clinton County Soil & Water Conservation District
Decatur County Soil & Water Conservation District
Delaware County Soil & Water Conservation District
Hoosier Environmental Council
Howard County Soil & Water Conservation District
Indiana Association of Soil & Water Conservation Districts
Indiana Land Protection Alliance
Indiana's North Coast Charter Association
Indiana Wildlife Federation
Jackson County Soil & Water Conservation District
Jennings County Soil & Water Conservation District
Kosciusko County Soil & Water Conservation District
Marion County Soil & Water Conservation District
Marshall County Soil & Water Conservation District
Orange County Soil & Water Conservation District
Ouabache Land Conservancy, Inc.
St Joseph County Soil & Water Conservation District
Vermillion County Indiana Soil & Water Conservation District
Vigo County Soil & Water Conservation District
Wells County Soil & Water Conservation District
White County Soil & Water Conservation District
Iowa
Iowa Environmental Council
Iowa Natural Heritage Foundation
Iowa State University
Practical Farmers of Iowa
Kansas
Friends of the Kaw
Kansas State University
Kansas Association of Conservation Districts
Kansas Wildlife, Parks and Tourism
Massachusetts
Environmental League of MA
Essex County Greenbelt Association, Inc.
Massachusetts Audubon
Massachusetts Association of Conservation Commissions
Massachusetts Food System Collaborative
Massachusetts Land Trust Coalition
The Trustees
Michigan
Audubon Great Lakes
Minnesota
Audubon Minnesota
Conservation Minnesota
Friends of the Mississippi River
Minnesota Land Trust
Minnesota Outdoor Heritage Alliance
Mississippi
Mississippi Farm Bureau Wildlife Mississippi
Missouri
Ozark Regional Land Trust Stream Teams United
Montana
Montana Wildlife Federation
Nebraska
Joslyn Institute for Sustainable Communities Nebraska Sportsmen's Foundation
New Mexico
Cibola Communities Economic Development Foundation
Forest Reserve
Gila Tree Thinners
Native Earth Landscaping
New Mexico Highlands University
New Mexico Land Conservancy
New Mexico State Land Office
South Central Mountain Resource Conservation and Development Council, Inc.
Sustainable Ecosystems
New York
Hunger Action Network
North Carolina
Roanoke River Basin Association
North Dakota
North Dakota Wildlife Federation
Ohio
Ohio Environmental Council
Oklahoma
Conservation Coalition of Oklahoma
Myriad Botanical Gardens
Oklahoma Association of Conservation Districts
Oklahoma City Zoo and Botanical Garden
Oklahoma Pheasants Forever
Oklahoma Quail Forever
Oregon
Ashland Fire & Rescue
Lomakatsi Restoration Project
Oregon Dairy Farmers Association
Siuslaw Institute
Southern Oregon Forest Restoration Collaborative
Sustainable Northwest
Wallowa Resources
South Carolina
Coastal Conservation League
Forestry Association of South Carolina
Palmetto AgriBusiness Council
South Carolina Farm Bureau
Upstate Forever
South Dakota
South Dakota Wildlife Federation
Tennessee
Tennessee Clean Water Network
Tennessee Environmental Council
Vermont
Vermont Woodlands Association
Virginia
Atoka Conservation Exchange
Blue Ridge Land Conservancy
Capital Region Land Conservancy
Central Virginia Land Conservancy
Ever Green Team
James River Association
Northern Virginia Conservation Trust
Piedmont Environmental Council
Rappahannock League for Environmental Protection
Valley Conservation Council
Virginia Conservation Network
Virginia's United Land Trusts
Washington
Conservation Northwest
Rufus Rock Farm
Washington Association of Land Trusts
Wisconsin
Gathering Waters: Wisconsin's Alliance for Land Trusts
Milwaukee Riverkeeper
River Alliance of Wisconsin
Tall Pines Conservancy
Wisconsin Land and Water Conservation Association
Wisconsin Wildlife Federation