Minneapolis Park Board to purchase 10 acres on the river!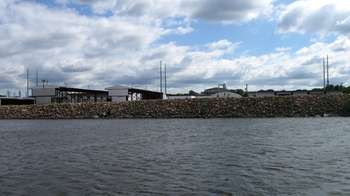 Last week, the Minneapolis Park and Recreation Board purchased 10.2 acres of prime riverfront property from Scherer Bothers Lumber in Northeast Minneapolis. The $7.7 million purchase includes land bordered by the river to the west, 8th Avenue to the South, Sibley Street to the east and 10th Avenue (extended) to the north. MPRB closed on the property with $2.4 million in regional parks funding in place and an agreement for the remaining $5.3 million to be financed through Scherer Brothers.
Some of the property is not within the official Above the Falls Regional Park boundary. In a late-session move, the State Legislature passed a law providing an exception for the Scherer property, so that all of it would be eligible for regional parks funding. There is a possibility that the City of Minneapolis or a private developer will step in to develop the eastern half of the property. If that doesn't happen, purchase of the site with state funds would place a covenant on the property to only allow passive park, open space and recreation activities.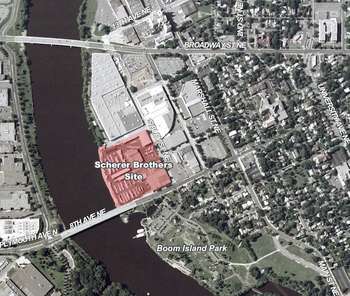 The possibility of a 10-acre park on the river has many Northeast residents jazzed and enthusiastic. The new park will be a gateway to the long awaited Above the Falls Regional Park and it will foster an important connection south to the Central Riverfront Regional Park and north to a growing number of riverfront parks and trails. After several months of planning for Boom Island Park and the BF Nelson site to the south, MPRB commissioners asked staff to re-think the proposed plan, in part because of the Scherer Brothers property coming on line. Many of the local neighbors see an amazing opportunity to create a bigger and more visionary plan for the area and asked that there be further study.
For more information, see this recent article from the Star Tribune.
— River Program Director Irene Jones