Mississippi River Challenge paddles into the sunset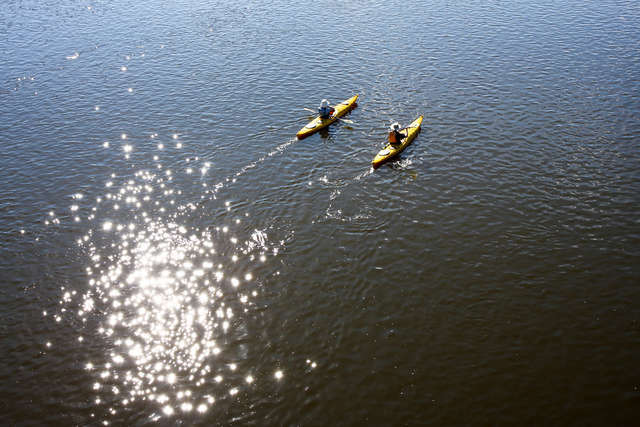 Photo: Matt Holland
After ten great years, Friends of the Mississippi River has decided the 2014 Mississippi River Challenge will be our last. Though a popular and much-loved event, after careful analysis we' concluded that the enormous amount of organizational time and resources required to produce it were distracting us from aggressively pursuing other important aspects of our river conservation mission.
FMR''s Board of Directors and staff are extremely proud of the many successes of the event over its ten-year run. The event raised more than one million dollars for river conservation and provided more than 3,000 paddlers with a Mississippi River experience they will never forget. We are deeply grateful for the paddlers, volunteers and sponsors whose support, hard work and enthusiasm made the event possible for the last decade.
FMR holds dozens of ourdoor events annually. Check out the calendar for upcoming activities, or sign up for Mississippi Messages to receive our twice-monthly newsletter and calendar in your inbox!