Need Service?
Do you have required service hours to complete? Or are you a teacher, group leader or service coordinator looking to engage students or program participants in the health and welfare of the river? Then this page is for you.

FMR offers a variety of service activities for individuals and groups. An overview of opportunities is below, and we hope you will find a good fit. (Teachers and service coordinators: please take a moment to review this page for professionals before proceeding.)

We would also like to encourage you to "Serve the River" -- committing your service time to the Mighty Mississippi rather than to one organization alone. Info and links to partner groups with river-related service opportunities are also provided below.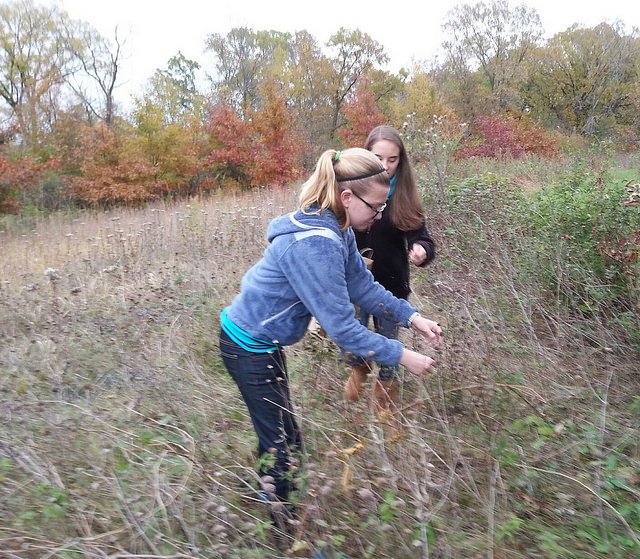 Engaging people in the care and welfare of the river is a core part of the FMR vision. Each year, we work with approximately 3,000 volunteers, including hundreds contributing through a service program, outing or class.

Service contributors are invited to:
• • Participate in FMR volunteer events.
• • Arrange a stenciling, clean-up or restoration outing for their group.
• • Contribute via special projects, as available.
• • Undergraduate, masters-level and recent college grads looking for an in-depth learning opportunity should consider interning with FMR. Openings are posted on our volunteer programs page. (If none are posted, none are currently available. Feel free to email Volunteer Coordinator Amy Kilgore, akilgore@fmr.org, and tell us a little about yourself and your interests.)
Serve the River
We may be Friends of the Mississippi River, but this important and imperiled river needs all the friends it can get. We encourage you to adopt or promote a "Serve the River" approach -- to see the health and welfare of the river and its watershed as the aim of your service, be it through FMR or one of our suggested service partners.
Please also keep in mind that serving the river does not necessarily mean volunteering in the water or even right along its banks. All activities that reduce water pollution or improve habitat in the watershed help the river.