FMR and allies urge Governor Dayton to veto Environment Budget Bill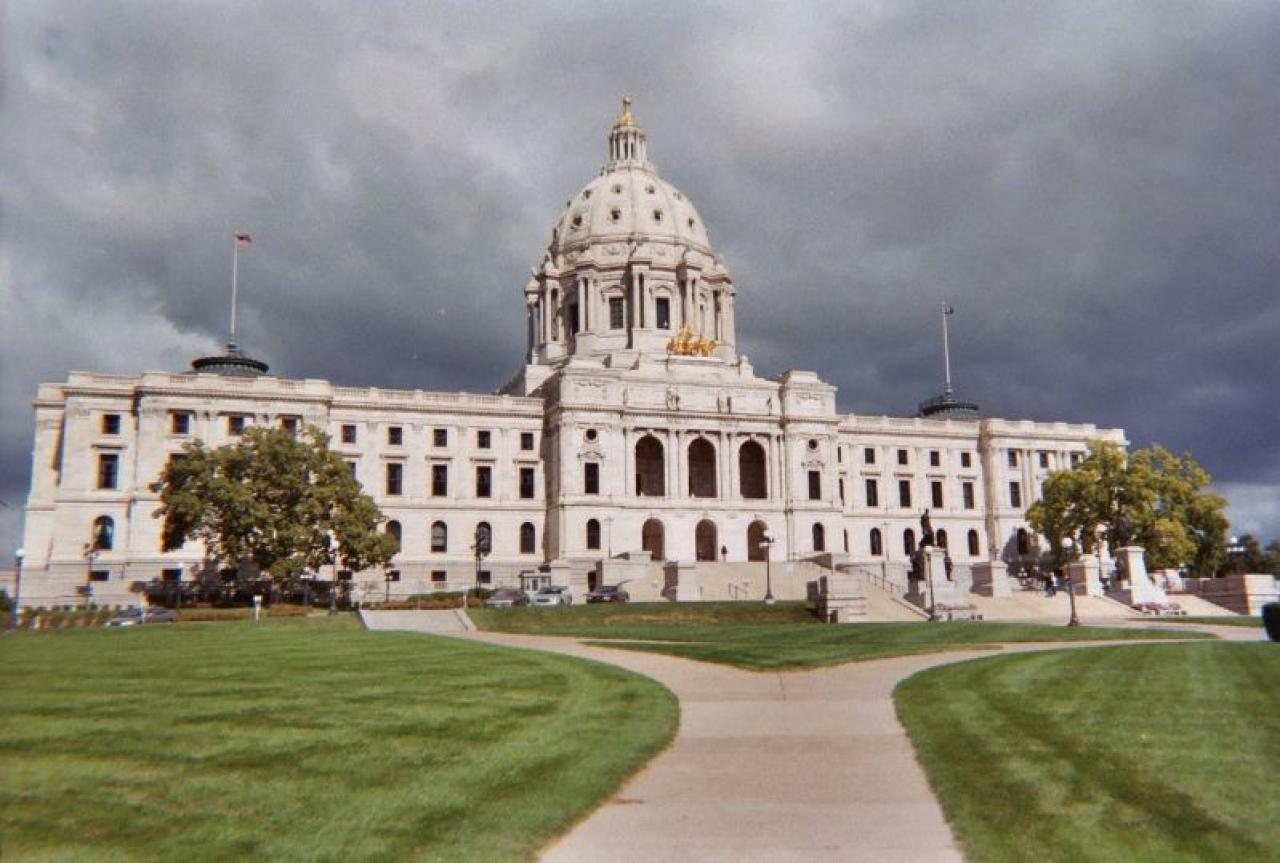 Send Governor Dayton a message asking him to veto the Environment budget Bill.
Following a disappointing and chaotic end to the 2015 legislative session, the conservation community is asking Governor Dayton to veto a highly controversial environmental bill. The bill makes deep cuts to environmental spending (24.3%), contains numerous rollbacks to environmental policies, and includes last-minute language violating a universal agreement on biofuels policy.
While the legislature's compromise on a modest stream buffer proposal was among several positive outcomes this year, funding for both the buffer initiative and UofM Forever Green cover crop research failed to pass before the clock ran out. As a result, a special session is almost certain to be scheduled in the coming weeks.
Back rooms, late nights, and an 11th hour surprise: How FMR's priority policies fared this session
While initial progress on the Governor's Buffer Initiative, Forever Green funding, and Next Generation Biofuels policy were promising, the final hours of the session offered a mix of modest progress, severe disappointment, and some unexpected broken promises for FMR's priority legislative initiatives.
Here's how each of FMR's top-three policy priorities fared at the end of the session: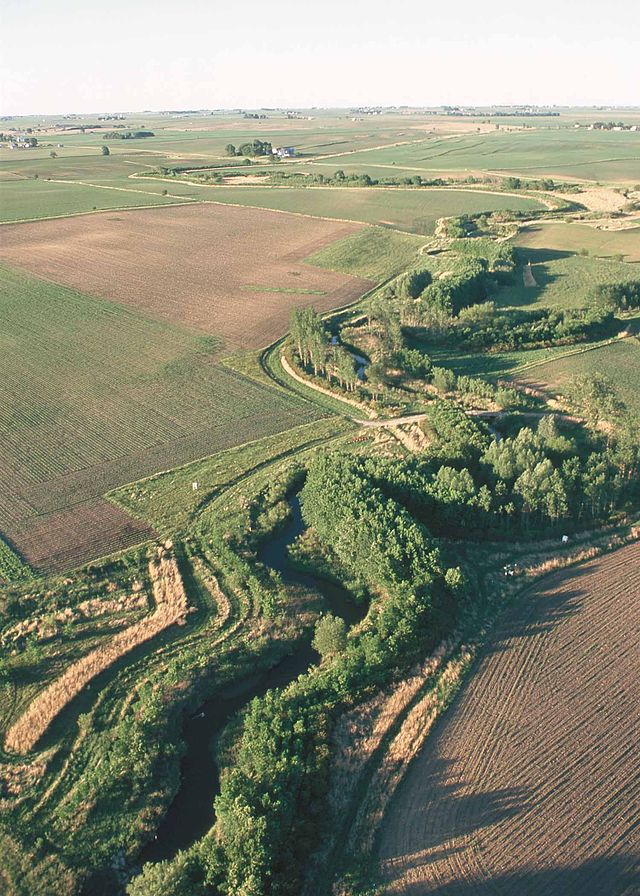 The Governor's Buffer Initiative

Governor Dayton's original stream buffer proposal called for 50ft buffers around all perennial watercourses in the state. This strong proposal was supported by FMR, along with a number of statewide conservation, recreation, and agricultural groups. However, the Governor's preferred language was blocked by the legislature, primarily over opposition from agribusiness lobbyists.

Following Governor Dayton's insistence on a buffers bill, Legislators first passed an initial (underwhelming) draft bill late Friday night, before reconvening late on Sunday to review and pass a final version of the buffer proposal for inclusion in a larger environment bill (see below).

While we are disappointed in the final product's failure to add any new buffer protections for Minnesota's rivers and streams, the proposal does offer some modest benefits by requiring implementation of two longstanding but under-enforced laws over the next 2-3 years.

Some highlights of the bill include the following:

Public waters: Buffers of perennial vegetation are required along all public waters by November 2017. The buffers must average 50ft in width (with a minimum width of 30ft) OR be in compliance with existing shoreland standards (whichever is wider). This provision basically speeds up adoption of our existing 50ft buffer rule for agriculture.
Ditches: All public agricultural ditch systems1 must have a 16.5ft buffer of perennial vegetation in place by November 2018. These buffers, which provide limited pollution control but do help stabilize ditch banks, were previously only required after a lengthy administrative process. This provision bypasses that process and speeds up adoption of the 16.5 ditch buffer.
Flexibility: Landowners can use alternative water quality practices instead of buffers, provided that those practices offer comparable water quality benefits.
Exemptions: Numerous exemptions are available, including water access, roads, buildings; existing conservation lands, and areas in cities with a stormwater permit.
Fines: Local counties, watershed districts, and the Board of Water and Soil Resources (BWSR) can fine landowners up to $500 if they refuse to comply with the buffer requirement.
Accountability: Stubborn local units of government that refuse to implement the buffer requirements can see future funding withheld.
Maps: The Department of Natural Resources will prepare maps of all perennial waterways and public waters (including waters not covered by the buffer rule). These maps must be included in local water plans, which must be approved by the state.

Overall, the buffer bill makes some important progress, primarily by speeding up adoption of existing 50ft buffer rule while quickly applying the 16.5 ft buffer to many more ditches. While this is important progress and will result in modest benefits for water quality in our state, it will not return the rivers, lakes and streams in Minnesota farm country to being swimmable and fishable.

Unfortunately, legislators refused to pass the bill on its own, instead attaching it to a larger environmental bill full of dirty water provisions and cuts to environmental funding. As a result, conservation groups are asking Governor Dayton to veto that larger bill, strip the bad provisions, and pass a clean bill (including the buffers language) during a special session.

During that special session, we are also hopeful legislators will pass a Legacy Bill that includes funds for implementing this program, but which hat failed to pass before the deadline (see Legacy Bill below).

Forever Green

The University of Minnesota's innovative Forever Green initiative promises to accelerate the development of economically viable winter annual and perennial crop options for Minnesota farm operations. These new crops will help diversify our agricultural economy, while protecting water quality, soil health, and habitat.

The Legacy Bill provided $1 million in funding for Forever Green in 2016. Unfortunately, the Legacy Bill failed to pass before the deadline (see below), and will need to be passed through a special session if this funding is to become available.

Next Generation Biofuels

Earlier this session, a coalition of bio-energy, agriculture, forestry, and environmental organizations wrapped up a universal agreement more than a year in the making on a biofuels production incentive program. The agreement secured a requirement that 50% of advanced biofuels come from perennial crops or cover crops by the 5th year of production at all participating facilities.

For that 50% rule to succeed, the bill included a critical state program: the Working Lands Watershed Restoration Program. That program would fund establishment of perennial crops for use in biofuel refineries, so that enough perennials would be available for the program to work.

In a stunning turn of events, the draft bill was brought forward without the Working Lands provision, violating the universal agreement signed by all partners and agreed to by both chief authors.

Efforts by Senator John Marty (DFL – Roseville) to reinsert this missing language were rebuffed by chief author Representative Rod Hamilton (R – Mountain Lake), who had previously pledged to support the full compromise package.

As a result, an 11th-hour reversal resulted in a bill that violated the agreement, undercutting our ability to establish perennial energy crops that also protect and restore our lakes, rivers and streams.
While dirty water was certainly a theme throughout the 2015 session, most of the high profile dirty water provisions that advanced this year emerged on the final weekend of the session in a single bill: The Omnibus Environment & Agriculture Finance Bill.
The bill (which also includes the buffer proposal) includes a dramatic cut to environmental funding in Minnesota, and is matched by a series of damaging policy provisions, some of which were never heard in any committee prior to their appearance in the final bill.
As a result, we're asking Minnesotans to contact Governor Dayton and ask for his veto of this legislation. This bill should be sent back to committee, stripped of the dirty water provisions, and returned to Governor Dayton for his signature.
The highlights (or lowlights) of the bill include the following:
Environmental Budget: General fund environmental spending was cut by more than $62 million dollars. This represents a cut of more than 24% in environmental funds, despite a $1.9 billion dollar state budget surplus.

Abolishing the Citizens' Board of the Minnesota Pollution Control Agency (MPCA): The MPCA Citizens' Board was established in 1967 to serve the public interest and establish an open and transparent agency decision-making process. Early in the 2015 session, House Republicans advanced a bill to limit the powers of the Citizens Board, despite a lack of support in the Senate.

During the final days of the session, the House language was modified (behind closed doors) to repeal the Citizens Board altogether rather that merely limit its powers. This language was then passed in draft conference report, despite such language never being heard by any House or Senate committee at any point during the session.

Raiding Dedicated Environmental Funds: The bill raids $51.3 million from a closed landfill investment fund, which provides long-term funds to prevent old landfills from leaking pollutants into surface waters and groundwater, including drinking water supplies.

Even if a portion of the funds are eventually paid back as scheduled in the bill, the overall fund account will be far below levels needed keep up with the long-term costs of monitoring and managing more than 110 landfills for which the state is responsible. This raid creates a long-term public health and environmental contamination risk, and is totally unnecessary given and $1.9 billion dollar state budget surplus.

Breaks the Compromise Agreement on Biofuels: As noted above, 11th hour changes to this bill violated a signed agreement between biofuels stakeholders, undercutting our ability to establish perennial crops for ethanol production Minnesota.

Provides Funding to Promote False Pollinator Labeling: The bill allows deceptive advertising for "pollinator-friendly plants". Such plants could be labeled as pollinator friendly while containing harmful sub-lethal doses of pesticides, provided that contamination is below the threshold suspected of killing bees on first contact. This was one of several anti-pollinator provisions that advanced this session.

Expensive Re-Dos: The bill requires the MPCA to conduct expensive and unnecessary duplicate cost analysis and peer review of existing and anticipated water quality standards. These analyses will slow the rule-making process, waste scarce financial resources, and examine only costs to industry rather than the benefits of clean water to all Minnesotans.

In addition, the costs of such substantial duplicate work far exceed the money allocated in the legislation, which stipulates that any shortfall be subtracted from the Agency's base budget. As a result, this language represents a De Facto cut to the Minnesota Pollution Control Agency budget on top of the $62 million dollar cuts elsewhere in this bill.

Deletes the Toxic Free Kids Act: The original bill included a provision requiring that manufactures disclose potentially toxic chemicals used in common children's products. House Republicans successfully stripped the Toxic Free Kids Act from the bill during final negotiations.
Surprise Sulfide Mining Amendment: The bill exempts sulfide mining waste from solid waste rules. This provision was never introduced as a bill or heard in any committee, and was inserted into the final bill with no public testimony. Exempting as-of-yet unknown waste streams from potential sulfide mines is an unnecessary risk to water quality and public health.
Polluter Amnesty: The bill's polluter amnesty provision delays enforcement and waives penalties for regulated parties that self-report violations of environmental regulations. This provision needlessly strips the MPCA of its powers to hold polluters accountable for protecting our natural resources.
Suspends Sulfate Standard for Wild Rice: The bill suspends state enforcement of pollution controls for sulfate dischargers, barring the state from protecting our wild rice waters. This provision sets a dangerous precedent for legislative interference with science-based water quality standards.
Red River 10-Year Delay: The bill delays enforcement of updated nutrient pollution permits for wastewater treatment facilities in the Red River watershed until 2025, unless approved by the U.S. EPA, North Dakota Department Health, and EPA Regions 5 & 8. This is a totally unnecessary 10-year delay in water quality improvements brought by special interests in greater Minnesota.
Delays on State Environmental Review: this provision requires that agencies give polluters a three-week, non-public notice prior to ordering discretionally environmental review of their activities. This provision appears to serve little purpose other than giving regulated parties time to seek legislative, legal, or administrative intervention prior to receiving a notice of environmental review.
Metro Water Supply Plan Exemption: The so-called "water planning chaos" provision exempts metro cites from making their water supply plans consistent with the metro water supply plan. This undermines the purpose of regional water supply planning, which is aimed at protecting regional resources such as aquifers from unsustainable use.
Metropolitan Area Water Supply Planning Advisory Committee Changes: The bill subjects the Met Council's water supply planning authority to an advisory committee dominated by local governments. This undermines the purpose of regional water supply planning that must necessarily protect shared regional resources such as aquifers from unsustainable use. This provision adds undue local influence over the water supply planning process, subjecting the final plan to the will of cities that have previously defended groundwater over-pumping even as aquifer levels decline sharply across the metro area.
White Bear Lake Augmentation: Finally, the bill directs $100,000 to the state to study plans for augmenting White Bear Lake with water from nearby lakes. FMR has long opposed using limited public funds for augmentation purposes.
On the last day of the session, the final Omnibus Environment and Agriculture Finance Bill was passed by an 83-50 margin the House. Shortly thereafter some rural Democrats joined Senate Republicans (who provided 70% of the 'yes' votes) to pass the bill by a 35-30 margin.
This bill now moves to Governor Dayton, who will have 3 days from receipt of the bill to veto or sign. Act now! Contact Governor Dayton and ask him to veto this bill.
Clock runs out on Legacy Amendment funds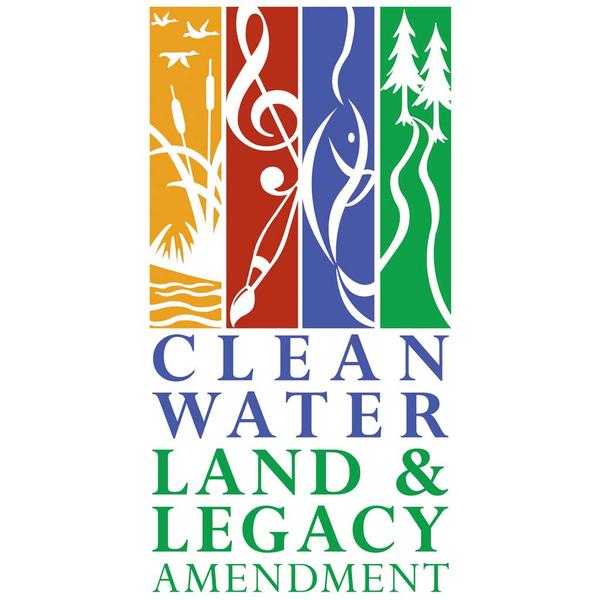 In an unfortunate turn of events, the clock ran out before legislators were able to act on a vital piece of environmental funding. The Omnibus Legacy Bill (HF303) represents the State's plan for spending funds raised through the 2008 Clean Water, Land and Legacy Amendment.
The $540 million two-year spending plan included $228.3 million for the Clean Water Fund, along with money for the Arts & Cultural Heritage Fund ($124.8 million), the Outdoor Heritage Fund ($97.8 million) and the Parks & Trails Fund ($89.3 million).
The Clean Water Fund portion of the bill provided resources to several of FMR's priority legislative items, including The University of Minnesota's Forever Green initiative ($1 million in 2016) and Governor Dayton's buffer proposal ($22 million for local implementation, and $750,000 for DNR statewide watercourse mapping).
In addition, critical clean water program funds to the Minnesota Pollution Control Agency (54.6 million), Department of Natural Resources ($18 million), Department of Health ($7.8 million), Metropolitan Council (2.45 million), Public Facilities Administration ($18.5 million) and Board of Water & Soil Resources ($91.1 million) were included in this failed bill.
FMR remains hopeful that final passage will be secured during the 2015 Special Session.
Environment & Natural Resources Trust Fund passes, pollinator language stripped
Thanks to a constitutional amendment in 1988, a portion of every dollar spend of lottery tickets in Minnesota (about 6 cents) goes to the Environment & Natural Resources Trust Fund to invest in natural resources projects. That fund was established through direct proceeds from the state lottery and investment income to benefit natural resources.
This year those funds were distributed via the so-called LCCMR bill (HF 390) basely largely on the recommendations of the Legislative-Citizen Commission on Minnesota Resources (LCCMR). While the final bill included funding for a series of very strong projects, passage was stained by a last minute party-line vote to remove language protecting Minnesota's dwindling pollinator populations. The language was removed on a party-line vote in conference committee, with House Republicans voting in favor of removing their own provision despite bi-partisan support for the measure.
---
1The bill requires that a 16.5 ft buffer be established along all ditches within the "benefitted area" of a public drainage system (ditch). In some cases, some sections of private ditches within the so-called benefited area will also have to adopt the 16.5 ft buffer.