The good, the bad and the dirty: The environment and the 2015 special session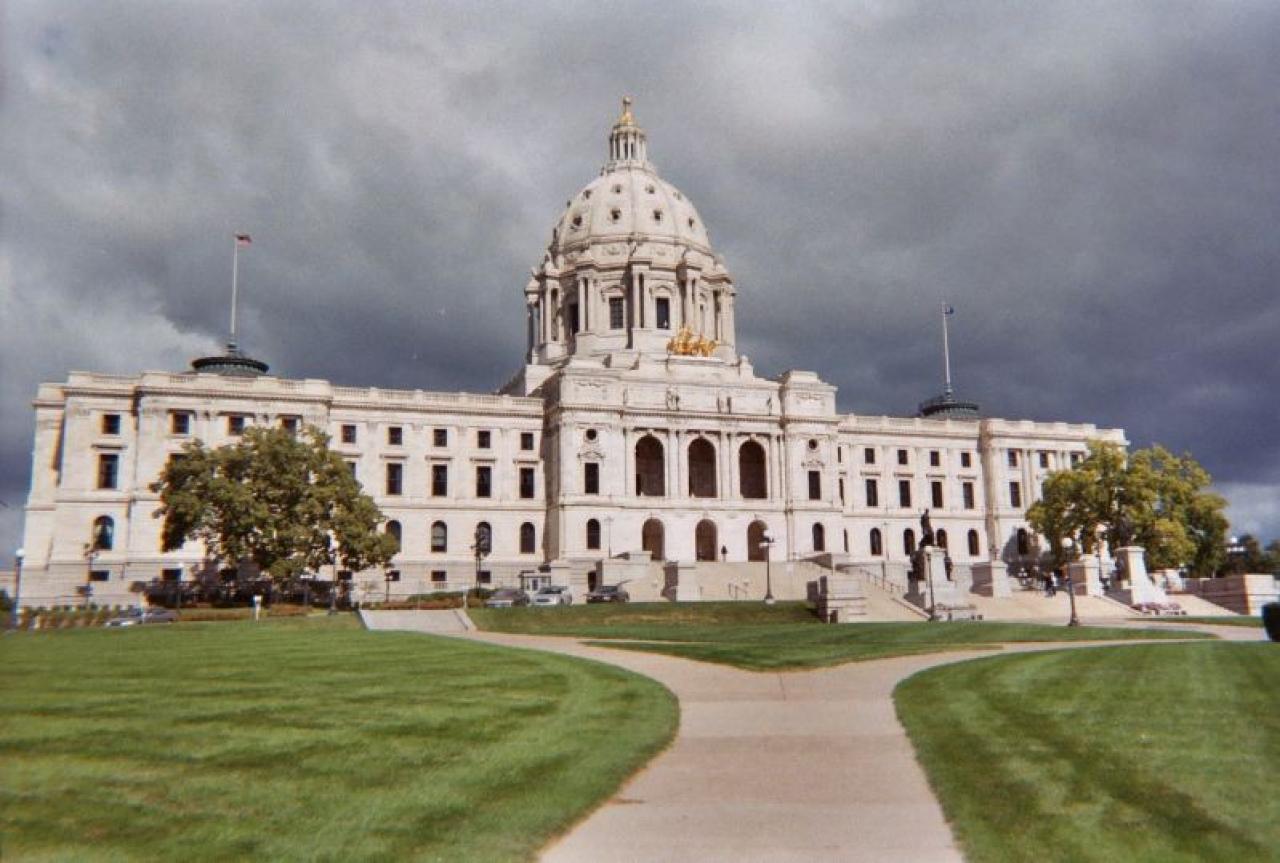 Following the chaotic end of the 2015 regular legislative session, the conservation community rallied to build public support for a veto of a highly controversial environmental bill: the Omnibus Environment and Agriculture Bill.
While Governor Dayton is to be commended for his veto of the original bill, a renegotiated bill surfaced during the recent legislative special session and was passed with many of the same dirty water provisions that were in the original bill.
Overall, the Omnibus Environment and Agriculture Bill remains one of the most anti-clean-water measures to come out of the state legislature in recent memory, and includes an especially egregious repeal of the Minnesota Pollution Control Agency Citizens' Board.
Despite strong opposition from a majority of Democrats and state conservation groups, a small minority of Senate Democrats teamed up with Republicans in both chambers to pass the bill into law.
The Good, the Bad, and the Dirty: What's in the Omnibus Environment and Agriculture Bill FMR and our partners have been working hard to remove many of the significant environmental policy rollbacks in the Omnibus Environment and Agriculture Bill, while persevering a hard-won victory on the Governor's buffer initiative.
"There were just some really egregious anti-environment positions in the final bill. Frankly, probably more of them emanated from the Senate than they did from the House, and I was very unhappy with that."
- Governor Mark Dayton
While our coalition was able to make our objections to many anti-environmental provisions in this bill clear to legislators, many of the most egregious provisions survived and were signed into law.
Here's how each of the headline "dirty water" provisions fared in special session.
Unchanged from Original Dirty Water Bill (HF 846)
Abolishing the Citizens' Board of the Pollution Control Agency (MPCA)

This item repeals the MPCA Citizens' Board, which has been in existence since 1967. The Citizens' Board ensures open and transparent decision-making processes by the agency, insulating environmental management decisions from the influence of politics. Sadly, the board will be repealed, largely due to fallout over a disputed dairy operation. Language eliminating the Citizens' Board passed neither House nor Senate before it was added to the original Omnibus bill by Rep. Denny McNamara and Sen. David Tomassoni with no notice to the public or the MPCA.

During negotiations, the Governor deemed this provision "acceptable to the administration", a decision rumored to have be made in exchange for additional K-12 education funding. As a result, the bill ends one of the most successful citizen institutions in our state.

Breaking the Compromise Agreement on Biofuels:

A signed agreement between energy, agriculture, and environment stakeholders would have established the next-generation biofuel industry in Minnesota. This compromise was violated during a stunning reversal in a late-night hearing on the final days of the regular session. The post-veto negotiations failed to restore the agreement, undercutting our ability to establish perennial crops for biofuel production and develop new beneficial agricultural systems to protect and restore our lakes, rivers, and streams.

Surprise Sulfide Mining Amendment:

This provision exempts sulfide mining waste from the state's solid waste rules. While the full effect of this exemption is difficult to know, since Minnesota doesn't yet have any sulfide mines, exempting as-of-yet unknown sulfide mine waste streams from a longstanding permit process is an unnecessary risk to water quality and public health. This provision was never introduced as a separate bill or heard in any policy committee before being added to the original Omnibus bill by Rep. Denny McNamara and Sen. David Tomassoni.

Promoting False Pollinator Labeling:

This provision uses state funds to promote labeling of plants and seeds as pollinator-friendly, even if they contain pesticides (including neonicotinoid pesticides) suspected of being lethal to bees and other pollinators. Under this provision, plants can be labeled as "pollinator-friendly plants" provided that they do not kill bees on first contact, even if bees die later from exposure to pesticides in the plant.

Pro-polluter Cost Analyses:

This provision requires the MPCA to conduct expensive and one-sided cost analyses of existing and anticipated water quality standards. This provision was written to examine only the costs to industry while excluding the benefits of clean water to all Minnesotans. The resulting study will grossly misstate the true cost-benefit analyses of restoring our waters. This will arm opponents with state-sponsored data that is sure to be used to undermine future clean water restoration activities.

Exempting Cities from Metro Water Supply Plan:

This provision exempts cities from making their water supply plans consistent with the metro water supply plan. This undermines the purpose of regional water supply planning provisions designed to protect regional resources such as aquifers from unsustainable use.

Metropolitan Area Water Supply Planning Advisory Committee Changes:

This provision subjects the Met Council water supply planning authority to an advisory committee dominated by local governments. This adds undue municipal influence over metropolitan water supply planning process, subjecting the final plan to the will of cities that fiercely defend the over-pumping of groundwater even as aquifer levels decline sharply across the metro area.

Suspending Wild Rice Protection:

The provision forbids the MPCA from requiring investments to comply with a decades-old sulfate standard, which protects wild rice, until MPCA completes a new rulemaking on the wild rice standard.

White Bear Lake Augmentation:

Finally, the bill directs $100,000 to the state to study plans for augmenting White Bear Lake with water from nearby lakes. FMR has long opposed using limited public funds for augmentation purposes.
Modified:
Raiding the Metro Landfill Fund:

This provision raids the Metropolitan Landfill Contingency Action Trust (MLCAT) of $8.1 million. This fund was created with local taxes and tipping fees, and is designed to fund long-term care for closed metro-area landfills, which prevents inevitable leaks from contaminating our soil and water.

While the legislature is raiding this fund on the heels of similar legislative raids in 2003 and 2005 that were never repaid, they modified the bill to include a commitment to repay the raid with a future budget surplus.

Raiding the Closed Landfill Investment Fund:

Similar to MLCAT, this provision raids $58 million from the Closed Landfill Investment Fund (CLIF) account, which funds long-term care for non-metro closed landfills. While CLIF funds are now scheduled to be repaid with a surplus budget forecast within the year, past raids have left the landfill account far short of the amount required to protect our surface and groundwater from more than 100 landfills for which the state is legally responsible.

Polluter Amnesty:

A polluter amnesty provision delays enforcement and waives penalties for companies that self-report violations of environmental regulations, even if part of a court order. This needlessly strips the MPCA of its powers to hold polluters accountable for violating environmental standards. This bill was modified to defer enforcement for 60 days (from the original 90 days) and requires polluters to submit a compliance plan within seven business days of consultation or risk losing this deferred enforcement option.

Tying the State's Hands on Environmental Review:

This provision requires companies be given a 14-day advance notice (down from 21 days in the vetoed bill) before discretionary environmental review can be ordered. This allows companies 14 days to push for permits that would bypass environmental review.
Fixed / Removed:
Suspending Red River Water Quality Enforcement:

A now-deleted provision would have delayed enforcement of updated nutrient pollution permits for wastewater treatment facilities in the Red River watershed until 2025. This provision was removed from the final bill. A remaining provision elsewhere in the bill directs $200,000 to the Red River Basin Commission for development of a water quality strategic plan by June 30, 2017.

Duplicative Peer Review:

A provision requiring expensive and duplicative peer review was modified and improved during the special session process. When convening external peer review panels for water quality standards, the new language requires the MPCA commissioner to provide public notice and allow public comments on "charge questions" for peer reviewers. The revised provision also requires annual reporting and opportunities for public comment for water quality standard processes that are in progress.

Hobbling the MPCA:

A now-deleted provision barred the MPCA from issuing guidance, policy and other interpretations for permitted entities without first conducting a lengthy and expensive rulemaking process. The MPCA successfully fought these changes, noting that the agency values its ability to answer common questions, typically from regulated parties, about how the MPCA's rules and state law would be applied without resorting to court action or lengthy rulemaking provisions.
The Governor's Buffer Initiative
One of FMR's top priorities this session was Governor Dayton's buffer proposal. A revised and watered-down version of Governor Dayton's stream buffer initiative was included in the final Ag & Environment Bill during the special session. While the initiative fails to add any new buffer protections for Minnesota's rivers and streams, it remains a small step forward for Minnesota's water.
The bill requires implementation of two existing but under-enforced laws over the next 2-3 years. For public waters not already covered, landowners must install an average of 50 foot buffers with a minimum width of 30 feet OR be in compliance with existing shoreland standards (whichever is wider) by November 2017. Public agriculture drainage ditches will need a 16.5 foot buffer of perennial vegetation in place by November 2018.
Landowners retain the same flexibility provisions that were in Governor Dayton's original vision, and can use alternative water quality practices instead of buffers, provided that those practices offer comparable water quality benefits. Any landowners who refuse to adhere to the rules can now be fined up to $500 by local counties, watershed districts or the state's Board of Water and Soil Resources.
Overall, the buffer bill makes some important progress, primarily by speeding up adoption of existing 50 foot buffer rule while quickly applying the 16.5 foot buffer to many more ditches than were previously required to have them.
While this is important progress and will result in modest benefits for water quality in our state, it will not return the rivers, lakes and streams in Minnesota farm country to being swimmable and fishable.
FMR is also very disappointed that the program raided $22 million from the state's Clean Water Fund for the program, despite a large budget surplus that should have be tapped to fund the initiative. For more information on the details of the buffer law, view FMR's May Legislative Update.
Forever Green
After it failed to pass before the end of the regular session, the Legacy Bill was passed during the special session, and provides $1 million in funding for Forever Green in 2016. The University of Minnesota's innovative Forever Green initiative promises to accelerate the development of economically viable winter annual and perennial crop options for Minnesota farm operations. These new crops will help diversify our agricultural economy, while protecting water quality, soil health and habitat.
Conclusions
Even after some bad provisions were removed or modified, this bill remains one of the most anti-clean-water measures to come out of the state legislature in recent memory. The bill blocks public access to decision-making, raids funds intended to help future generations clean up our mess, funds deceptive studies and labeling programs, and violates perhaps the first agreement in decades fully supported by agribusiness, conservation, and energy groups alike.
FMR and our partners will continue to work with Governor Dayton and state legislators on pathways to repair some of missteps of this legislature.
In the meantime, we look forward to working with our members, funders, and volunteers to make sure that all Minnesotan's do their part to protect our environment – with or without the assistance of legislators in St. Paul.