Riverview Corridor Transit Study underway. Your input wanted!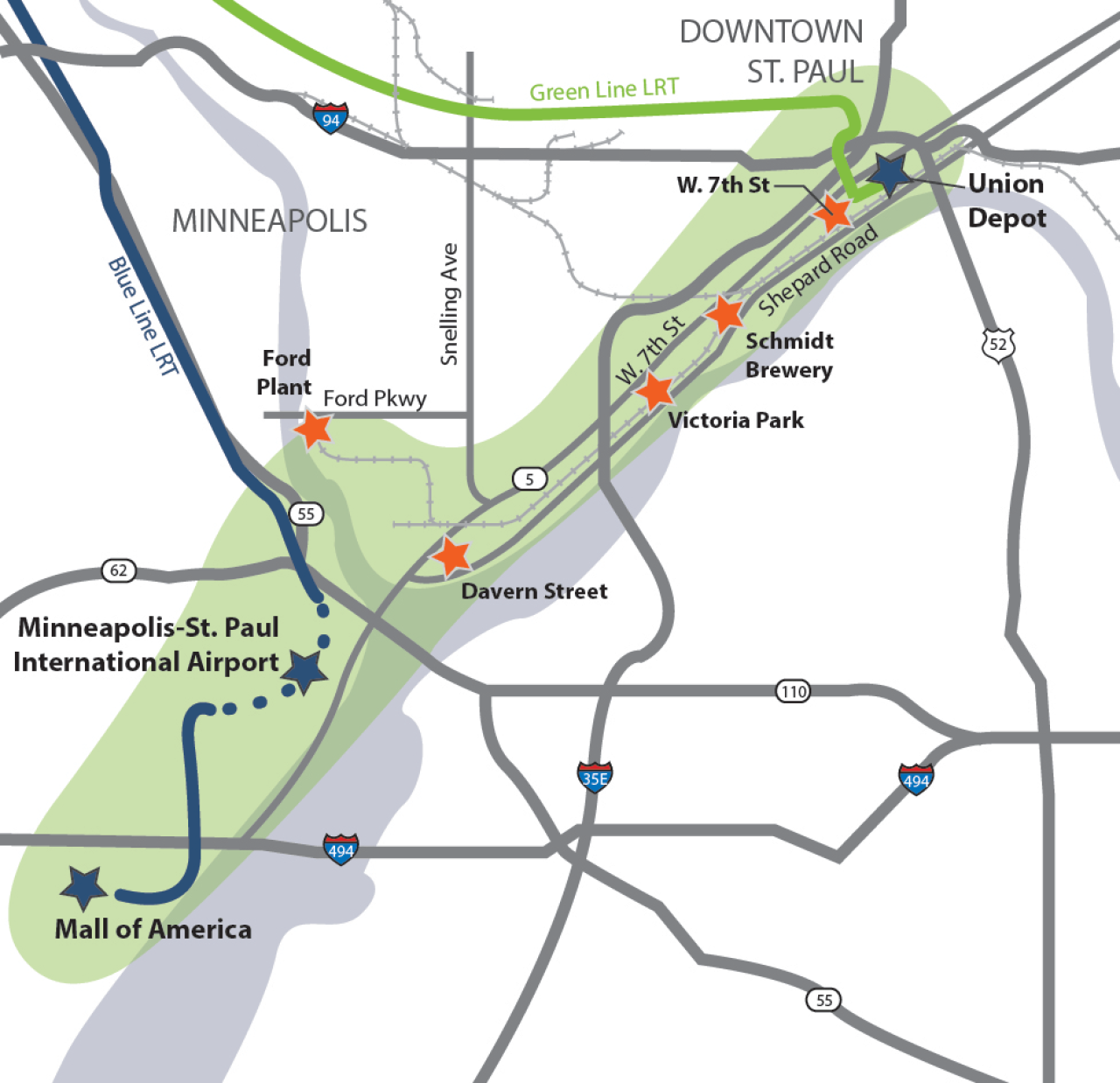 July 20, 2015
The Ramsey County Regional Rail Authority is conducting a study of possible ways to improve public transit options within the Riverview Corridor. The Riverview Corridor is located between Union Depot in downtown Saint Paul and the Mall of America. The many proposed routes run through Lowertown, downtown Saint Paul, Upper Landing, West 7th Neighborhood, Highland Park Neighborhood (including the Ford redevelopment site), MSP Airport, Bloomington's South Loop and the Mall of America. Various modes of transit are being considered at this stage as well including light rail transit (LRT) and diesel multiple unit (DMU), just to name a few of the options.
FMR sees both opportunities and threats within the study options presented thus far on this project. We are thrilled to see possible improved accessibility for all people to and along the Mississippi River and its riverfront parks. But we are concerned about the possibility of a new bridge crossing over the Mississippi River that could impact the migratory bird community and the scenic and historic views within the sensitive gorge area.
This study will be completed in early 2016 and recommend a preferred route and transit mode to be studied further.
Now is the time to begin weighing-in on this new transit route. Take the Riverview Corridor Study survey and then learn about the many other ways to stay up-to-date and get involved by visiting the Riverview Corridor Project.