Learn about a huge N Mpls riverfront redevelopment and weigh in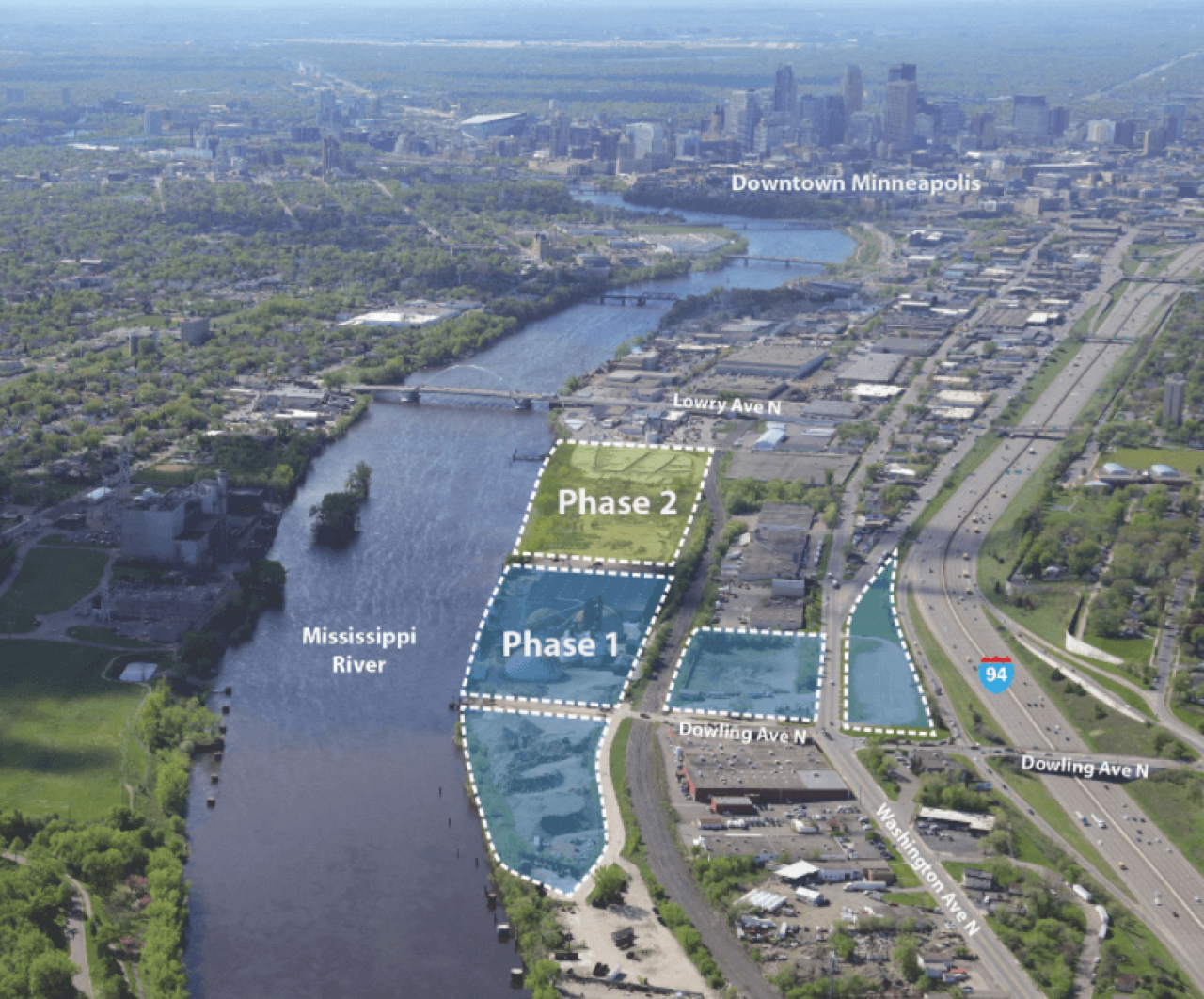 Affordable housing. Parks and trails. A 10,000-seat riverfront amphitheater. A business incubator. All have been suggested as part of the redevelopment of the long-closed port of Minneapolis, the 48-acre Upper Harbor Terminal site in North Minneapolis.
Come learn about the options and weigh in on what you'd like to see at a series of community meetings late-June through September. 
A development team has been selected by the city and park board to help plan the redevelopment. Everyone is invited to learn about and help shape the team's initial vision for a mix of uses that could provide affordable and market-rate housing, living-wage jobs for local residents and an outdoor entertainment venue operated by First Avenue Productions.
While no plans have officially been laid for the former barge shipping terminal, the city and park board have committed to a set of goals and principles that call for a river-friendly and inclusive development to benefit both the underserved Northside community and metro as a whole. 
Community meetings 
There will be two meetings each month, June through September.
One will be held (using a traditional community meeting format) the last Tuesday of each month — June 27, July 25, August 29, and September 26 — at 7 p.m. with the Above the Falls Community Advisory Committee (which FMR has long been part of) at the Minneapolis Park & Recreation Board headquarters, 2117 West River Road.  
One will be held (using more of an open house, interactive format) on a Thursday at a neighborhood location. Dates and locations for future community meetings will be available as they approach on the Upper Harbor site. 
All neighborhood-based events will provide childcare for those who need it. 
Refreshments will be served at all meetings.
Can't make a meeting? 
Share your thoughts and preferences in this online survey through Monday, July 3.