The river belongs to all of us. FMR's 2016 annual report.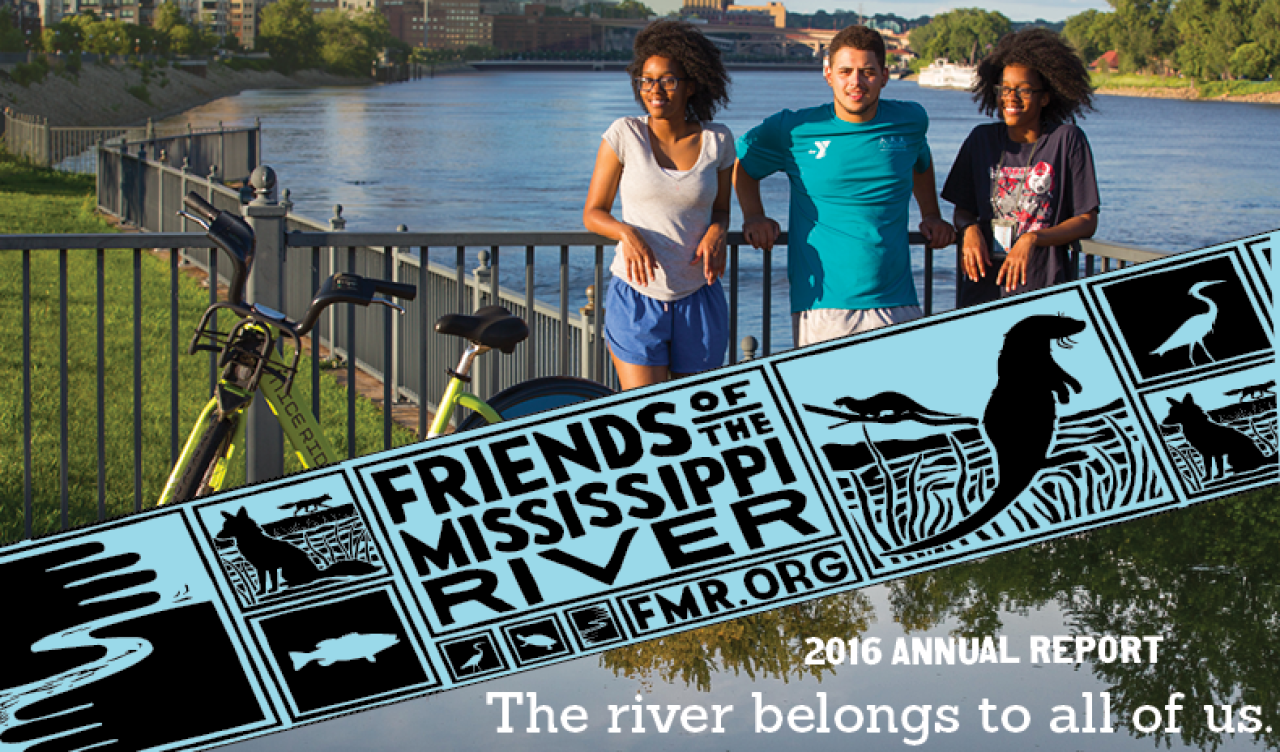 We're proud to announce FMR's 2016 Annual Report, "The river belongs to all of us."
On the heels of an especially trying legislative session, we hope you enjoy reading about our many shared advocacy, conservation and stewardship victories over the past year. From new state rules to protect our riverfront to new programs that address today's biggest source of river pollution (farm runoff), to new parks and greater understanding of the need for all communities to be able to access them, there is much to celebrate.
Donors, volunteers and friends — we could not do this work without you. Thank you all for actively caring for the Mighty Mississippi, a national treasure within our midst.
Look what we did together!
• We suggest enjoying the report fullscreen. (Click "Read more" and then the rectangle icon in the lower right corner.)
• It's also available to download as a PDF.