Welcome, Matt & John!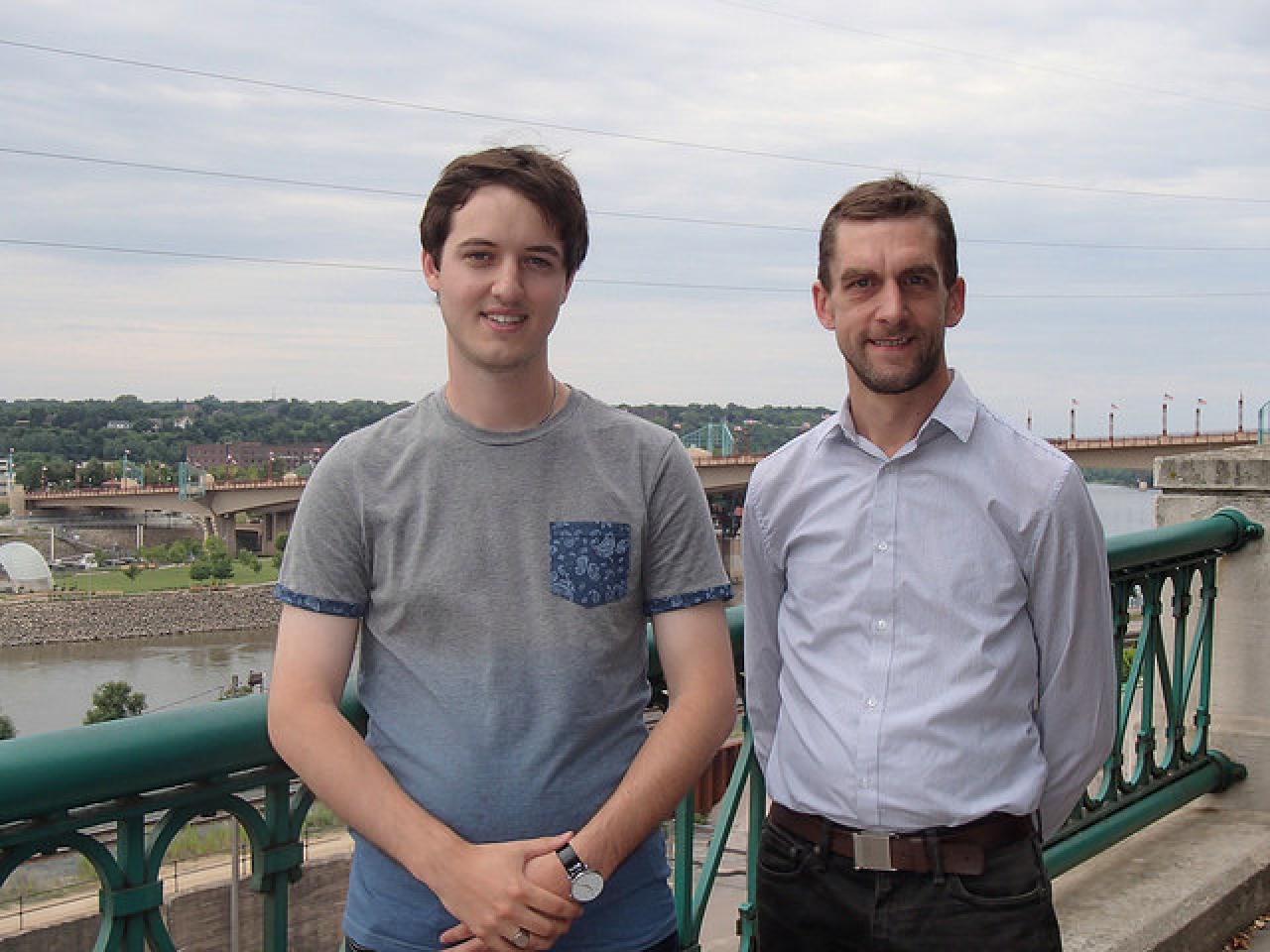 FMR is delighted to welcome John Czyscon and Matt Cook to the FMR family!
John Czyscon, Development Associate
John Czyscon (pronounced "size-on") comes to FMR with a lengthy fundraising and nonprofit resume perfect for his role as FMR's new development associate. 
John has worked for numerous nonprofits and campaigns, including The Museum of Russian Art, The Bakken Museum, OutFront Minnesota, and Minnesota AIDS Project. He brings a wealth of knowledge in managing membership programs and campaign coordination — not to mention a longstanding love of the Mississippi. 
Having grown up in Elk River, John has many fond childhood memories of fishing. While attending Winona State University, he escaped the library to study on the banks of Latsch Island and paddle the Mississippi's backwaters.
"Today," says John, "I appreciate the beauty of the river as a place I can find solitude, away from the urban center in which I live. The Mississippi River has always been dear to my heart and I'm pleased for the opportunity to contribute my time and energy to help ensure its health."
Matt Cook, Communications Intern
As the old adage goes, if you want something done, ask a busy person to do it. Between working full-time as a planning assistant for Minnehaha Creek Watershed District, wrapping up a Master's in Public Policy and Leadership at Metro State, not to mention interning at FMR, Matt's that busy person.
With experience in crafting engaging content and solid technical chops — making maps, maintaining databases and such — Matt brings an uncommon combination of skills to his role as FMR's communications intern.
Through summer and early fall, he's reaching out to Twin Cities educators about free FMR resources, local river documentary "Rebirth" and the "State of the River Report Teacher's Guide." He's also helping to create maps and other communication tools for our website. 
Working across different platforms is second-nature to Matt, and is also what he appreciates most about FMR: "I love it that FMR protects and improves the river corridor itself, through land conservation and restoration, and at the same time collaborates with community members to act together as stewards of the river, pursuing positive landscape and policy changes for the benefit of the river and its people."
We're proud to have both John and Matt on board!