A big new prairie is on the way!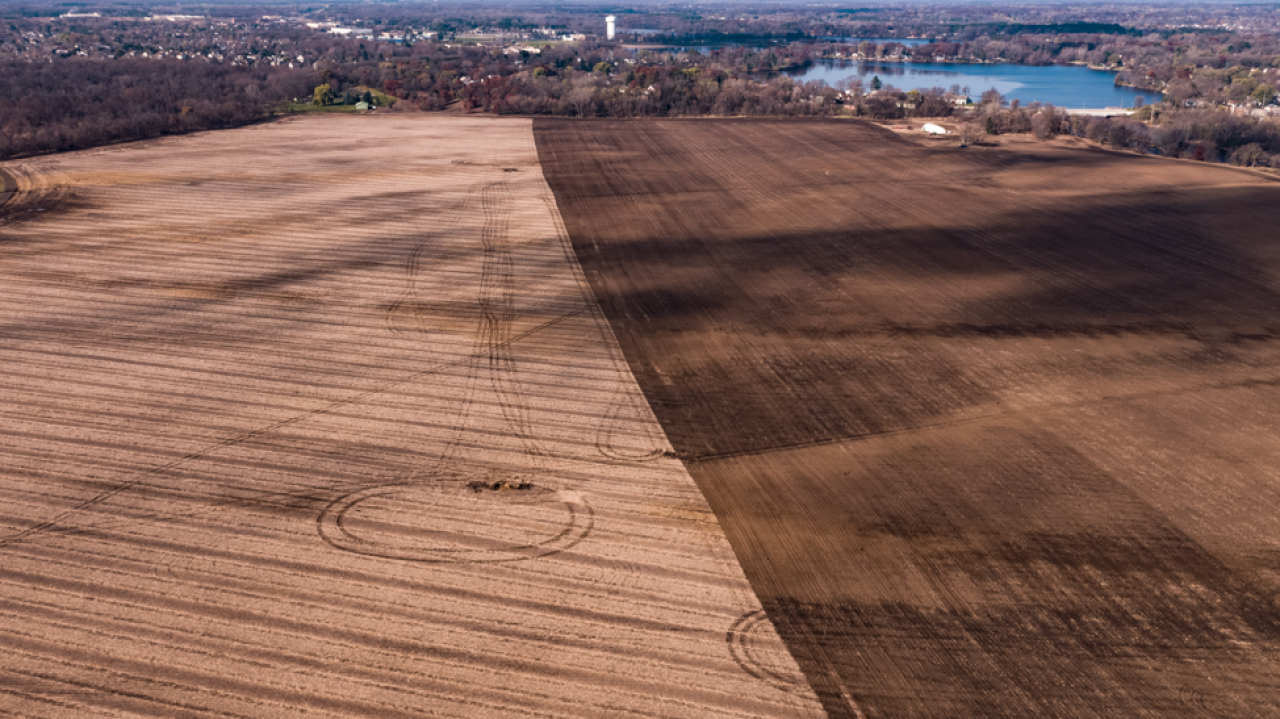 An aerial view of a prairie in progress. On the left: stubble left over from the fall soybean harvest. On the right: the half of the field worked up for broadcast seeding native prairie species.
November 13, 2017
By next spring, 180 acres of native prairie will be sprouting up in a field long dominated by soybeans and corn. The prairie seedlings' emergence will mark a turning point in FMR's restoration of the William H. Houlton Conservation Area in Elk River. But even now, the seeds of change are blowing in.
In October, the final crop of soybeans came off the field. By the second week of November, that same field was seeded with over 1,500 pounds of native prairie seed.
It seems like just yesterday that FMR helped permanently protect what was then known as Houlton Farm, one of the largest undeveloped family-owned riverfront properties between Elk River and Hastings. But we're thrilled to shift into phase two and begin to convert this agriculturally dominated property back to native habitat. (We completed phase one this year, removing invasive shrubs from 90 acres of forest and grasslands.)
Houlton Conservation Area

To appreciate the scope of this project, check out this aerial view of the fields to be transformed.
By conducting a late-fall seeding, also known as a dormant seeding, we're allowing nature to do most of the work. Just like a plant setting seed in the wild, the winter's normal freeze-thaw cycles will work the seeds into the soil and prepare them for germination in the spring.
Check out a few photos of this momentous occasion! And be sure to visit in spring 2018 as the grasses and wildflowers start to establish and flourish — providing much-needed wildlife habitat while decreasing erosion and helping to filter pollutants before they can reach the rivers.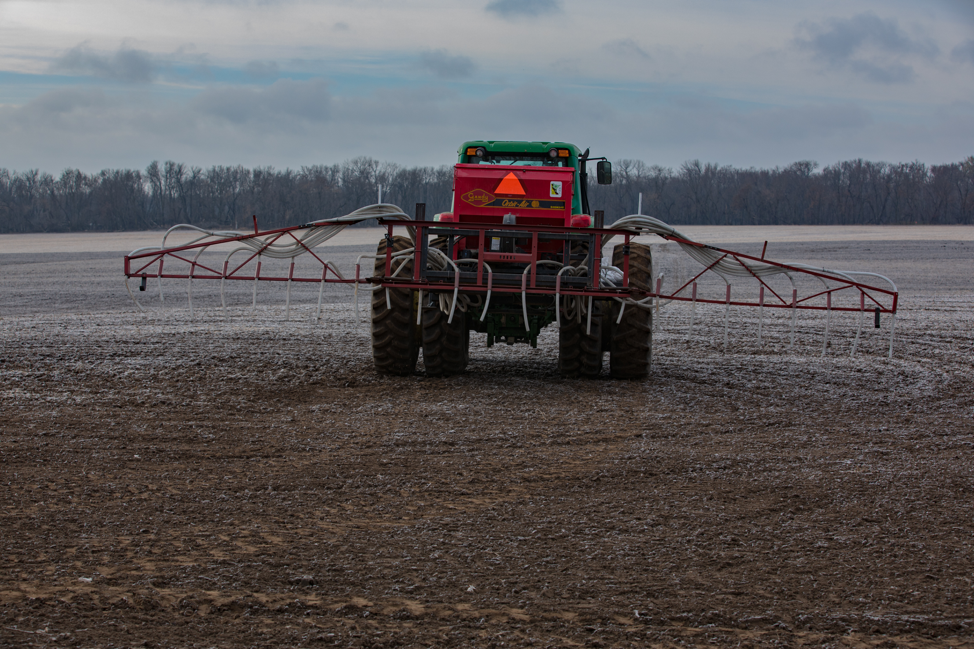 A seeding tractor sits at the ready on a frosty morning in Elk River.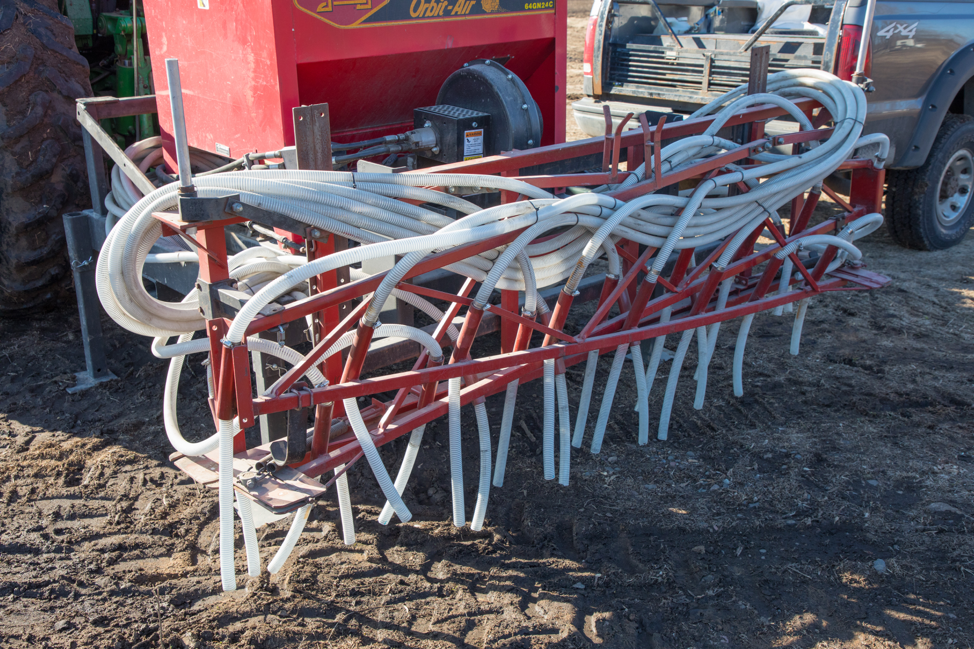 The many hoses of this broadcast seeder are designed to deliver seed from the hopper to the soil.
A tractor moves across the field, broadcasting the native prairie species mix.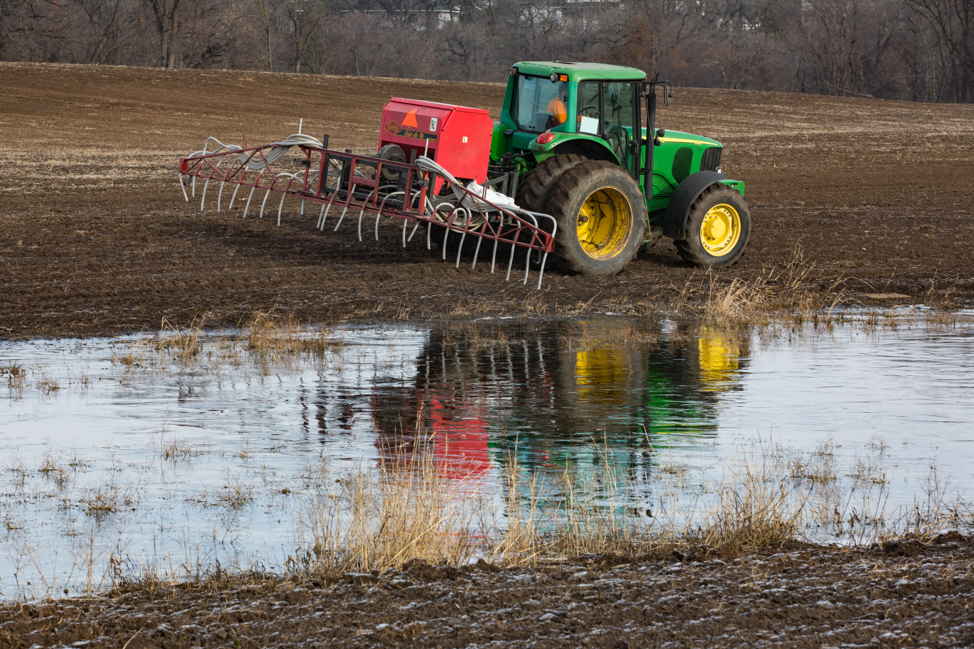 We're also working on two wetland restorations at the property, which are being seeded with separate wetland seed mixes.
Expect young prairie and wetland habitat in spring 2018!