Former FMR board chair Tina Smith goes to Washington!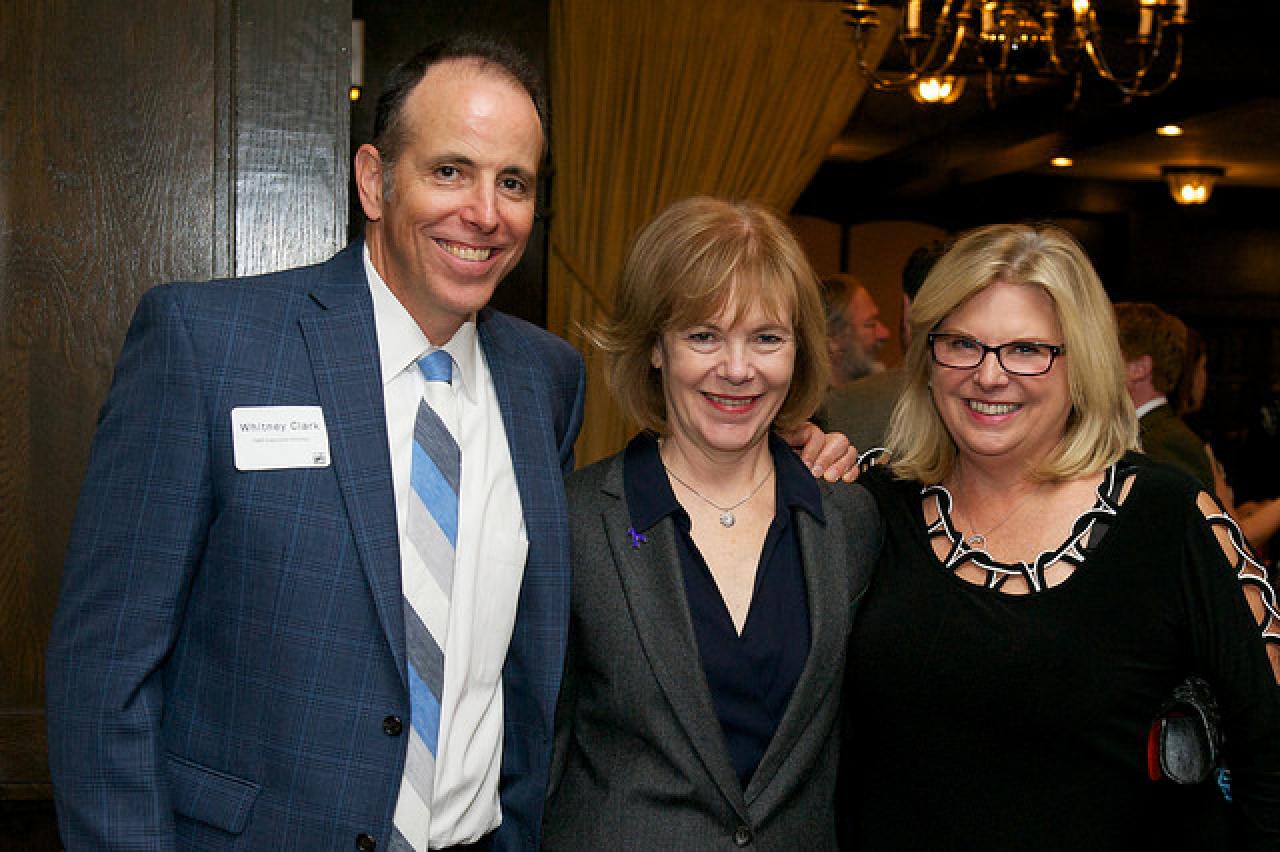 Congratulations, Sen. Smith! (Above: Sen. Tina Smith in center, FMR Executive Director Whitney Clark on left, board member Deanna Weiner on right.)
January 8, 2018
A little cheer rippled through the FMR office as former Lieutenant Governor Tina Smith went to Washington to be sworn in as U.S. Senator Smith.
Sen. Smith previously served as chair of the FMR Board of Directors and is currently a member of the FMR Council of Advisors. She has a deep love for our great river and rock solid understanding of the need for public policies that protect and enhance this amazing community asset.
Yet another cheer arose when Sen. Smith was named to the Senate committee overseeing the farm bill — the $1 billion annual package that shapes our national farming and land-use policies. FMR is gearing up for a strong farm bill campaign to include strong conservation measures. (Watch for updates in future Mississippi Messages.)
Again, congratulations Sen. Smith, and we look forward to our continued work together on behalf of the Mississippi River.