Neighbors save River Heights Park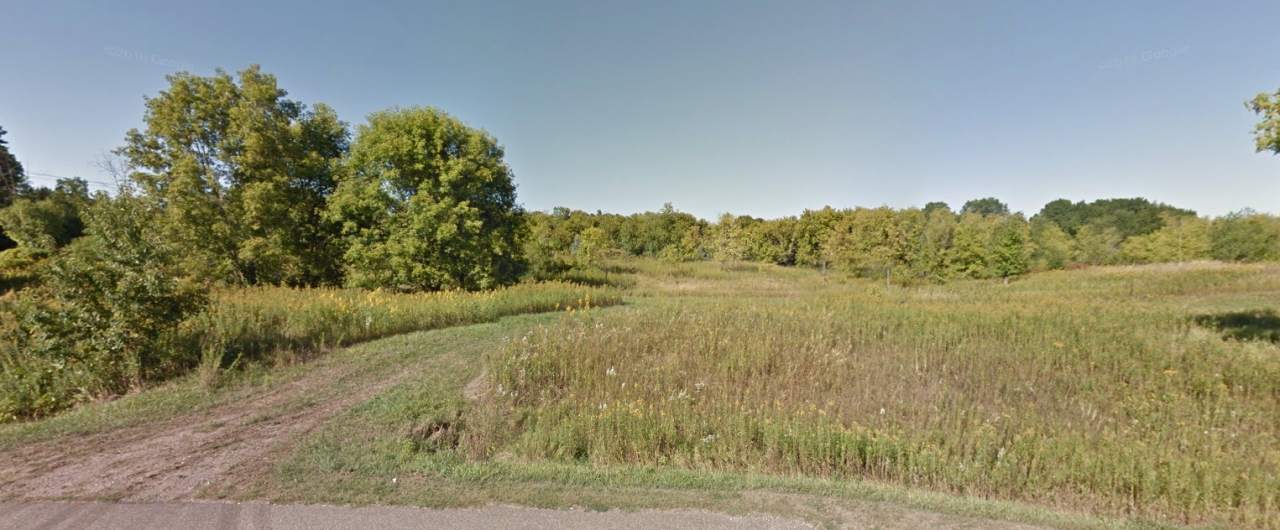 Update May 9, 2018: River Heights Park is once again being considered for sale to a private developer. 
Until this week, the city of Inver Grove Heights was considering selling River Heights Park, part of our local Mississippi River national park, for housing. But neighbors stepped up to defend it, and with a little support from FMR, the park has been preserved!
River Heights Park is 7.5 acres of natural open space with a mowed loop trail. It's part of our local national park, the Mississippi National River & Recreation Area, as well as the Mississippi River Flyway — an internationally significant migratory corridor used by millions of birds and other wildlife throughout the year.
The city had considered splitting it into three 2.5-acre housing lots, in part to facilitate the construction of a new fire station. One of the proposed lots was to be sold to a resident who, in turn, would sell their property — located where the city wanted to build a new station — to the city.
City staff and officials had initially stated that park usage is very low and that selling the land was a financially sound approach. But community members and FMR took issue with these assumptions.
Over 30 park supporters attended a meeting of the city's park advisory commission in early August. Testimony at the public hearing was unanimously in favor of saving the park. The commissioners listened and decided not to support the sale. Soon after, the city decided that it would not be bringing the sale before the city planning commission and city council as planned — delaying the proposal indefinitely for now. 
Preserving a community park
While a park-use count has not been completed for River Heights, neighbors Al and Karen Meyman circulated a petition that indicates its importance in the community. Some 140 neighbors from 95 households signed the petition to preserve the park — representing nearly every household surrounding it!
Neighbors presented the petition and spoke up for the park at the August 9 meeting of the city's park and recreation advisory commission. Their overwhelming presence left little doubt as to its community value.
FMR testified as well, emphasizing the importance of preserving both a local and national treasure. While we never opposed the construction of a new fire station, we did question whether selling public parkland was the best long-term strategy to fund the needs of a growing city like Inver Grove Heights.
Preserving our national park
We're delighted that Inver Grove Heights decided to protect River Heights. Although small, it's one of many metro parks that together make our larger, local national park great.
Congress established the Mississippi National River and Recreation Area in 1988 as a unit of the National Park Service to work with local communities to protect and enhance the natural, cultural and recreational resources in the Twin Cities river corridor. Since our local national park unit owns very little land it relies on regional park agencies and communities like Inver Grove Heights to provide parks, trails, open space and other public amenities throughout the park's 72-mile metro stretch.
"This episode is a reminder that our parks, natural areas and public lands can never be taken for granted. Those of us who use them and love them need to be vigilant and prepared to defend them," said FMR Executive Director Whitney Clark. "This bluff-top park will provide ecological and social benefits for many generations, if we can keep it. We applaud the citizens of Inver Grove Heights who spoke up in defense of River Heights Park as well as city officials who ultimately decided not to proceed with its sale."
We look forward to working with both community members and the city — Inver Grove Heights is a valued FMR partner in many ecological restoration projects — to protect, restore and enhance our local river corridor!
Restore the Inver Grove riverfront with us!
Join FMR staff and ecologists to plant oak trees at Heritage Village Park near the banks of the Mississippi River Saturday, September 16, 9-11 a.m.  Learn more on the event page or sign up now with Amy Kilgore, akilgore@fmr.org.
 
Join the River Guardians
FMR will be working to ensure local riverfront development rules throughout the Twin Cities metro river corridor. If you'd like to be notified when an issue arises in your community, join the River Guardians, and be sure to indicate your interest in local issues.
Questions? Comments? Contact FMR River Guardian Manager Alicia Uzarek, auzarek@fmr.org, or River Corridor Program Director Irene Jones, ijones@fmr.org.
 
Learn more from the Pioneer Press
• "Neighbors fighting Inver Grove Heights plan to sell parkland for housing," by Nick Ferraro, August 8, 2017
• "One advisory board opposes sale of Inver Grove Heights park," by Nick Ferraro, August 10, 2017