Help shape beloved riverfront parks: Mississippi Gorge and Hidden Falls, Crosby Farm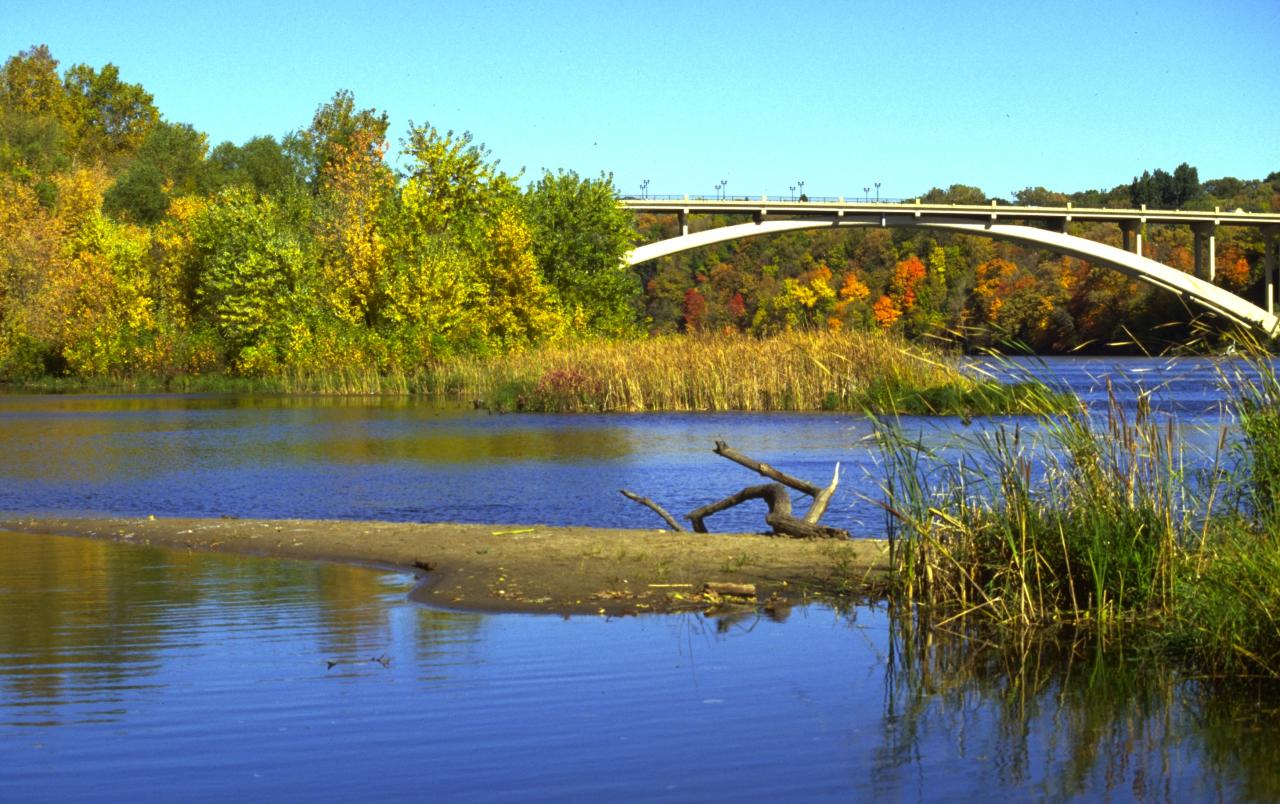 Master plans for three treasured regional parks in the heart of the urban Twin Cities are getting updated this year, and in late January and early February, community members will have an opportunity to see plan drafts and weigh in.
The Minneapolis Park and Recreation Board (MPRB) is working on a new plan for Mississippi Gorge Regional Park, which extends from Interstate-35W to Minnehaha Parkway on the west side of the river, and to the St. Paul border on the east side. The City of St. Paul is updating plans for Hidden Falls Regional Park and Crosby Farm Regional Park, which extends on the east side of the river from just south of the Ford Bridge to Interstate-35E.
Together these parks encompass several hundred acres of natural bluffs, woodlands, prairies, wetlands and floodplain forests that provide quality habitat for wildlife and amazing places for hikers, bikers, boaters and picnickers to experience the beauty and nature of the only gorge on the entire length of the Mississippi River.
What's been done so far
Both communities undertook extensive community engagement in 2018 to gather input, discuss potential park improvements and provide feedback on proposed concept plans and key themes to include in the master plans. Both cities conducted public surveys, attended public events and cultural gatherings, held focus groups and listening sessions with community groups from diverse backgrounds, and consulted with partner agencies, technical experts and local nonprofits.
St. Paul held two design advisory committee meetings last fall, and a Minneapolis parks board-appointed community advisory committee participated in eight meetings throughout 2018. FMR staff participated in the advisory groups for both plans.
Summaries of the advisory committee meetings, presentations given, and initial park and trail concept plans are available online (see links below). The draft plans due out later this month will include much more detail, but checking out the draft maps and concepts is a good place to start your review.
Weigh in!
If you live in Minneapolis or St. Paul and would like us to email you after we've reviewed the plans in a few weeks with a quick and easy form to weigh in and/or public hearing dates, sign up to be a River Guardian and we'll be in touch! (Don't forget to include your address.)
For now, here's what we know:
Mississippi Gorge Regional Park Master Plan
Expected plan release date: January 25, 2019
Opportunities to weigh in: Following the release of the plan there will be a 45-day public comment period and a public hearing in front of the Minneapolis Parks Board of Commissioners.
For more Information, visit the project website.
Hidden Falls Crosby Farm Regional Park Master Plan
Expected plan release date: Late January, TBD
Opportunities to weigh in: The city will hold an open house in late January, followed by a two-week public comment period.
For more Information, visit the project website
Stay in the loop
In addition to emailing River Guardians who live in Minneapolis and St. Paul, we'll publicize things like plan updates and public hearing dates on social media (Facebook and Twitter).
And if you'd like a basic primer about regional park planning, check out Metropolitan Council's parks page. You'll learn how and why regional park plans are important for funding and more, and how plans get approved after cities finalize them.