Welcome Colleen and Tessa, farewell Jeanine!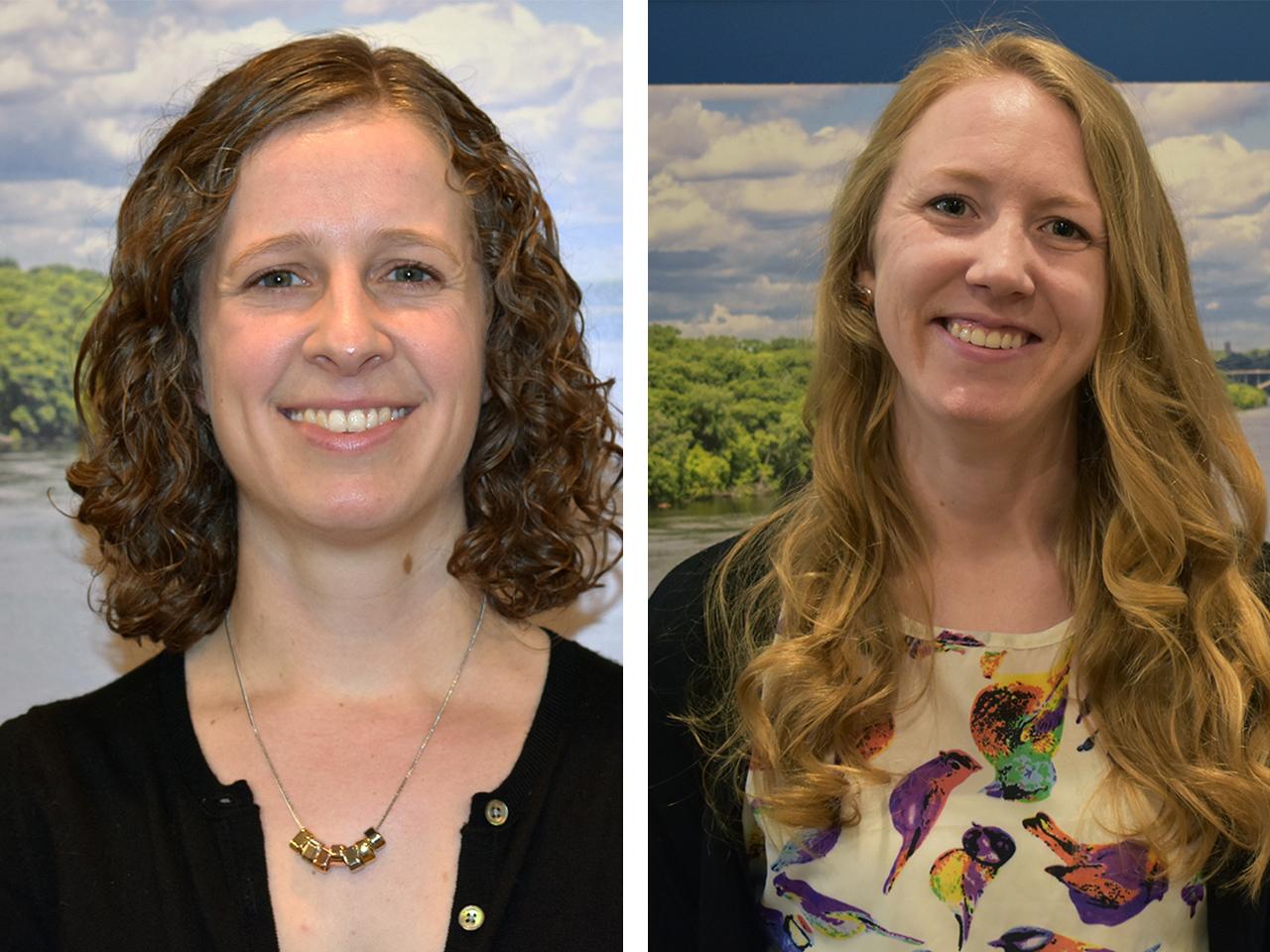 Welcome to our newest staff: Colleen O'Connor Toberman, River Corridor Director, and Tessa Enroth, individual gifts officer
March 12, 2019
Our office is lively with two new hires: Colleen O'Connor Toberman, our new river corridor program director, and Tessa Enroth, new individual gifts officer.
As we celebrate our newest additions, we also want to bid farewell to Jeanine Holden, our former senior development officer and stellar colleague.
Irene Jones, former river corridor director has shifted her role to senior policy advocate. Rest assured she'll still bring her years of expertise and experience to our advocacy on behalf of the river.
Welcome Colleen O'Connor Toberman, new river corridor director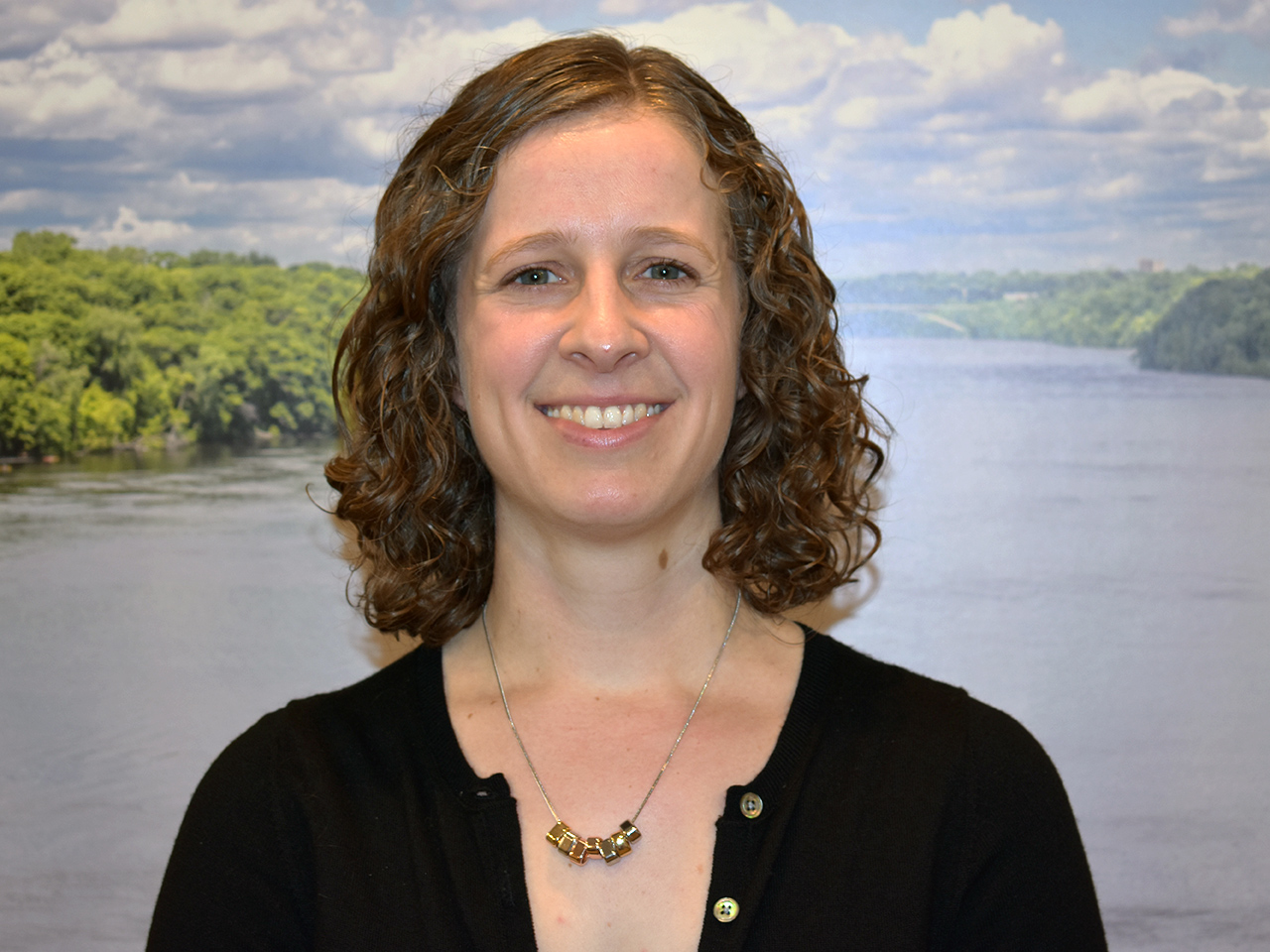 FMR is excited to welcome Colleen O'Connor Toberman to our staff in the role of river corridor program director. Colleen brings more than ten years of experience in land use planning, policy advocacy and community organizing. In her most recent role she was the Blue Line Coalition Manager for the Center for Economic Inclusion.
In addition to her professional background, Colleen is an outdoor enthusiast who loves exploring the Mississippi River in her kayak and each year volunteers to bring underserved Twin Cities youth to the Boundary Waters.
Colleen says, "I'm really happy to be at FMR. Being able to combine my love of the river and the outdoors with my passion for community development policy is exciting. I'm looking forward to working with all of our partners and community members here."
Welcome Tessa Enroth, new individual gifts officer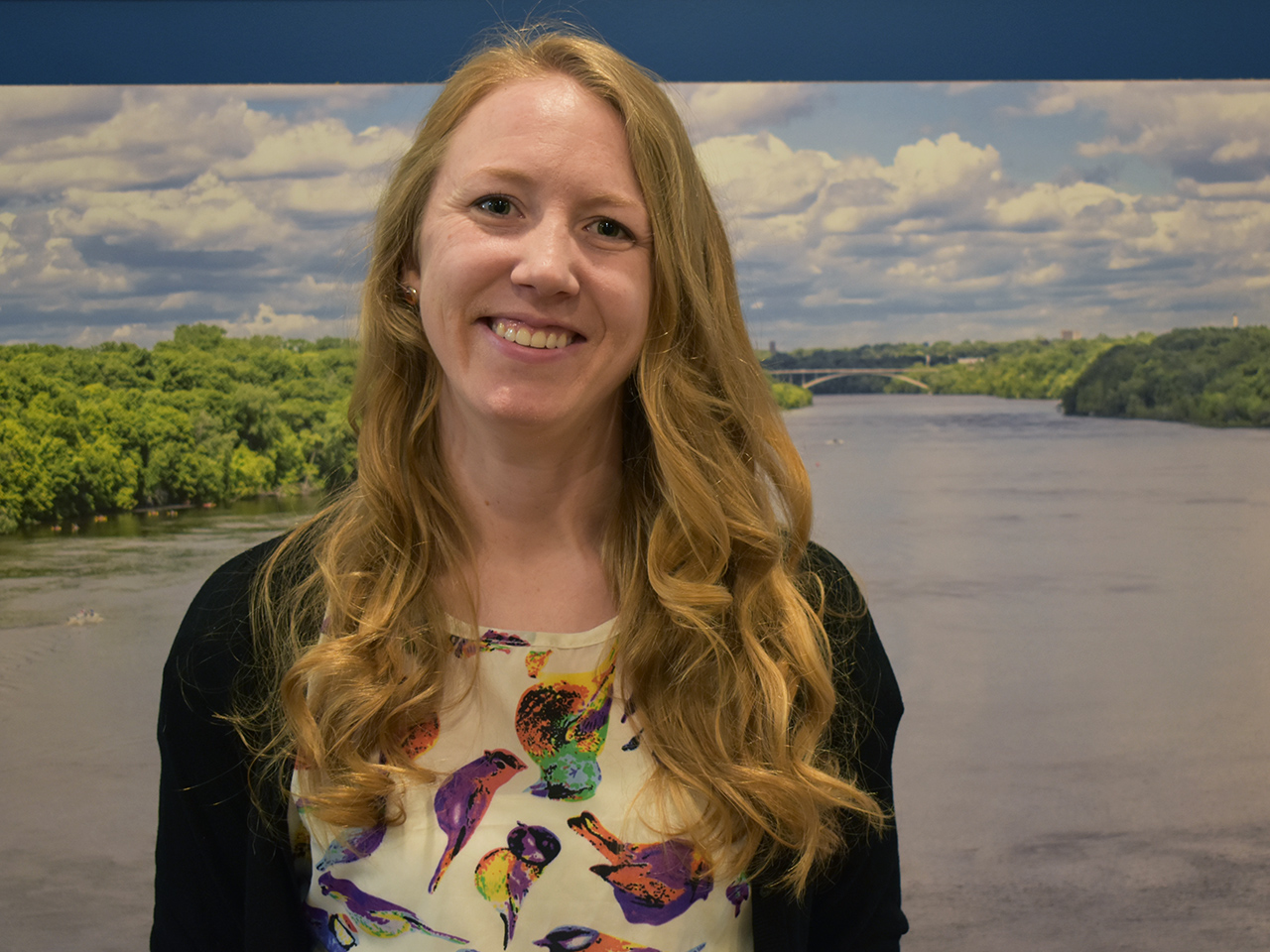 Tessa Enroth comes to FMR with a background in environmental science and fundraising — a perfect combination for her role as our new individual gifts officer.
Tessa has worked with various nonprofits, including Hawk Ridge Bird Observatory, Audubon Minnesota, and most recently Franconia Sculpture Park where she served as director of development for the past three years. She brings a wealth of knowledge in managing individual gift programs and campaign coordination — not to mention a longstanding love of the outdoors.
A Minnesota native, Tessa has many fond memories of spending time up north at her family's cabin where she loves exploring our northern forests, fishing, birding and hiking.
Tessa says, "I'm thrilled to be a part of the Friends of the Mississippi River team and excited to be merging my passions for environmental conservation and nonprofit philanthropy."
Farewell Jeanine Holden, former senior development officer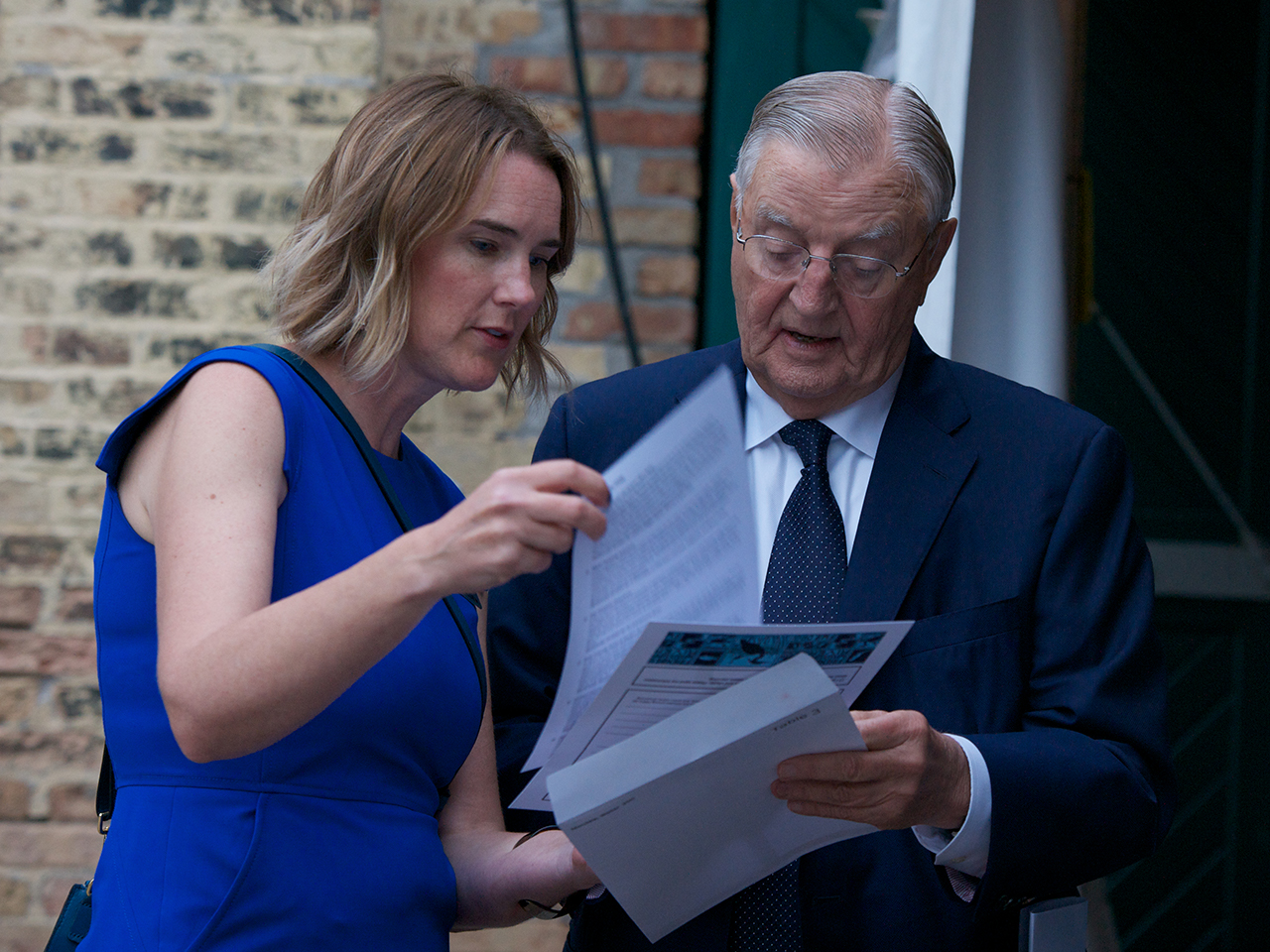 Jeanine Holden working with Vice President Walter Mondale at our annual fall Evening Celebrating the River. (Photo by Anna Botz)  
Saying farewell to Jeanine Holden, FMR's senior development officer, is bittersweet. She'll be missed by so many FMR supporters and staff, but we're deeply grateful for her impactful work.
After more than six years at FMR, Jeanine resigned at the end of 2018 to spend more time with her young family and explore new opportunities in philanthropic services.
Working with FMR's leadership donors, Jeanine built FMR's Mississippi Riverkeepers program from the ground up to become the philanthropic force that it is today. She worked with donors to understand their interest in the river, engage them in the FMR's work and facilitate the impact of their generosity.
"Jeanine's warm spirit, commitment to the river and interest in people made her great at her job and a friend to everyone who crossed her path," says Sara DeKok, development director. "We were very fortunate to have her on our team and wish her nothing but the best on her new adventure."
Upon her departure, Jeanine assured us that her love of the river only grows and she will be back often with her family to engage with and steward the river. We can't wait to see you on the water, Jeanine!