One delightful, weird spring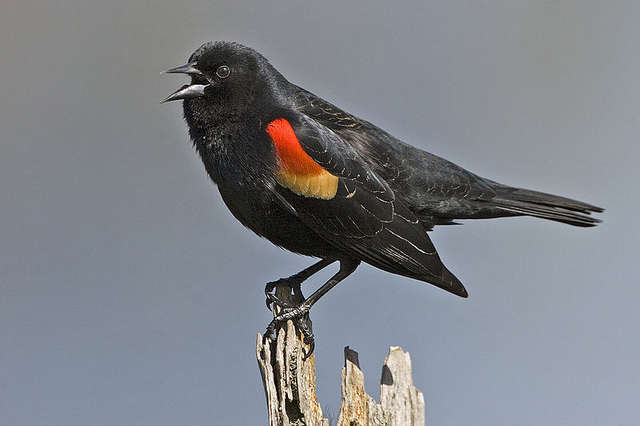 Spring phenology is turned on its head this year with many record-breaking warm days this March. After a cold start, the warm-up began March 10th with a record-setting high of 63° F. Seven of the next 9 days were also record highs, with several days at or near 80° F and some overnight temps at or above 60° F. Temps fell the last week of March, but remained 10° F higher than average.
Many migratory birds arrived and many local plants and critters emerged one to four weeks before normal. Here are a few of our observations from the metro area:
Date Birds Plants Insects Other animals, misc.
3/10
Red-shouldered hawks, Red-winged blackbird
3/13
Sandhill cranes
Garter snakes emerge from hibernacula
3/16
Hooded merganser
Chorus frogs, spring peepers (min. 1 week early)
3/17
Wood duck, Killdeer, Mallard, Fox, sparrow, Song sparrow, Brewers blackbird, Brown-headed cowbird
Mourning cloak butterfly, Comma butterfly
Wood frog (min. 1 week early)
3/18
Green-winged teal, Northern flicker, Black-capped chickadees excavating a nest cavity
Elderberry leafing out, Quaking aspen catkins open, falling Red oak leaves from 2011 finally fall
3/19
Ice-out on area lakes (over 3 weeks early)
3/21
Winter wren, American woodcock
3/23
Hepatica in bloom, also bloodroot
3/31
Rue anemone
3/29
Red admiral butterfly
4/1
Hermit thrush, Golden-crowned kinglet
False rue anemone, Spring beauty
4/2
Snow trillium at Hastings SNA – started several days prior.