Public process for critical area rules begins next month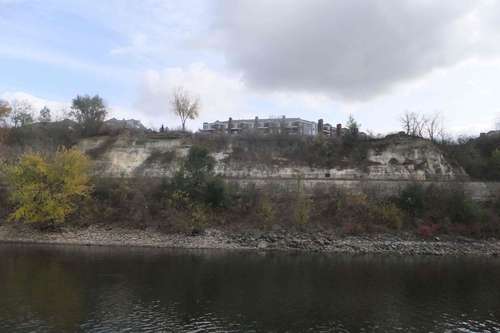 Photo: FMR
Next month the public process for reviewing proposed rules for the Mississippi River Corridor Critical Area (MRCCA) will begin. Designated as a State Critical Area in 1976 and as a National Park in 1988, the 72-mile corridor of the Mississippi River from Dayton to Hastings has waited decades for a set of consistent, science-based rules that will ensure protection of the unique scenic, natural and cultural resources of the corridor for generations to come.
FMR worked with Legislators in 2009 to pass original Critical Area rulemaking legislation and in 2011 we worked to fight off an attempt to repeal it. Then, earlier this year, lawmakers extended the MN Department of Natural Resources' authority to complete the rules and provided a $100,000 appropriation to the DNR to conduct the work that remains to get them adopted into law.
During the summer and fall, DNR has been meeting with local government staff and elected officials from the 25 cities and townships within the MRCCA to gather input on the new rules that were drafted in 2010 and to discuss implementation challenges and opportunities. Once rules are formally adopted, each corridor municipality will be required to update their local plans and ordinances to meet the minimum standards and guidelines of the new rules. Since local governments are responsible for implementing the state rules, the DNR considers them essential partners in ensuring that the new rules will be effective and will protect the key public values of the river that belong to all Minnesotans.
FMR believes that citizen engagement is essential to ensuring that land use and development along the river is beneficial to the river and the entire metropolitan region. There will be several opportunities for citizens and other stakeholders to weigh in before the rules are finalized and formally adopted. FMR will be organizing its members and volunteers to participate in this important moment for the future of the river.
The DNR has updated its webpage about MRCCA rules and produced a schedule for completing the rulemaking process by September 2014. The 2010 draft MRCCA rules are posted here, and you can also access all the DNR newsletters, comment letters and other materials that were part of the rulemaking process in 2010.
DNR Critical Area Rulemaking Timeline 2013-2014
October: DNR completes meetings with cities and townships
November: DNR publishes official "Request for Comments"
November-December: Meetings with stakeholders/interested parties
November-December: Public meetings and open houses
January: Report on progress to State Legislature
February: DNR publishes "Notice of Intent to Adopt Rules" with a Public Hearing
February-March: 30-day formal comment period
April: Public Hearing with Administrative Law Judge
May: ALJ report and findings
June-August: Governor review and approval
September: DNR Commissioner adopts rules