River Story: Herons Help Heal Brain Cancer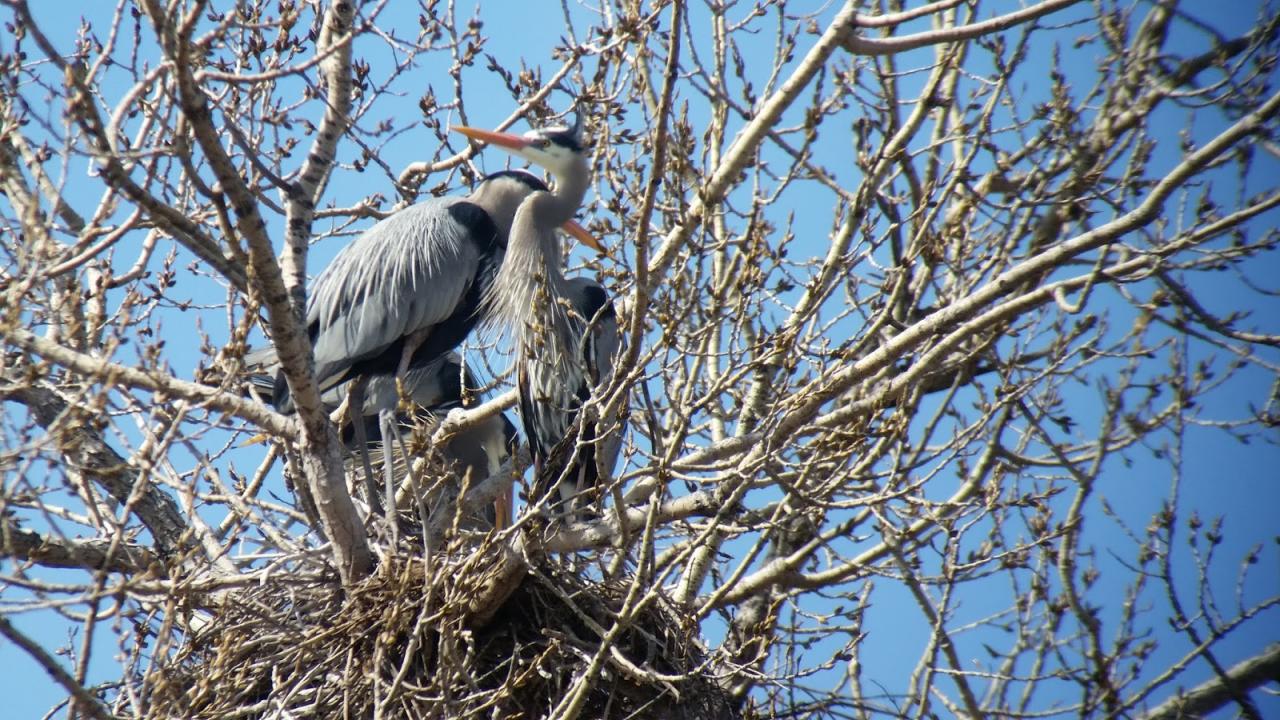 Dear Mississippi River,
You are family to me, so you probably know my story already, but I'm writing to express my love and gratitude for you and all those who have cared for you, and loved you, as I do.
I found out a year and a half ago that I have an aggressive kind of brain cancer. We tried chemo, but it didn't work. The cancer grew while I was taking the chemo.
We tried a new experimental treatment, but yesterday my doctor told me that treatment was ending because it hadn't produced enough results.
So, I've turned to you, dear river, as my primary healer.
A year ago, I made a commitment to myself and you, that I would come slowly walk and sit by your banks every day. I committed to receiving the healing, wisdom, and grace you wanted to offer. You've been my most faithful and generous healer. I trust you, and I will be faithful to you.
This week you guided the great blue herons to an island in the middle of your waters, a bike ride away from my house.
I sit at your edge and watch the herons flirt and fight in their nests, above your patient waters. My wingspan is the same as the herons. As they stretch their wings, I hold out my arms, gliding with them over your waters. I want to share their intimacy with you, flying so close to you, getting to know your length.
You've been so generous with me, nourishing me, washing away cancer and anxiety.
If I believed medical statistics guided my body, my life would be over tomorrow. But I know that your water fills and guides my body more than medical statistics. I know that I am a small part of your watershed and that after my body stops breathing, I will still be a part of your wholeness.
Today, and every day, I will sit at your side, watching the ice melt into your wholeness, hearing the woodpeckers knock pieces of the trees down closer to you.
As my body declines, may I also fall into your wholeness, resting in the grace you carry across this continent that we call home."
by Michael Bischoff
The River Story Map
Created and coordinated by volunteer extraordinaire Michael Bischoff, the River Story Map kicks off FMR's silver anniversary year with 25+ stories of friendship with and connection to the metro Mississippi. These honest and personal reflections portray the river as a source of intrigue and adventure, a beloved date night venue, and even an unlikely partner in tales of loss and healing. We hope you enjoy them and consider adding your personal story of friendship with the Mississippi River.