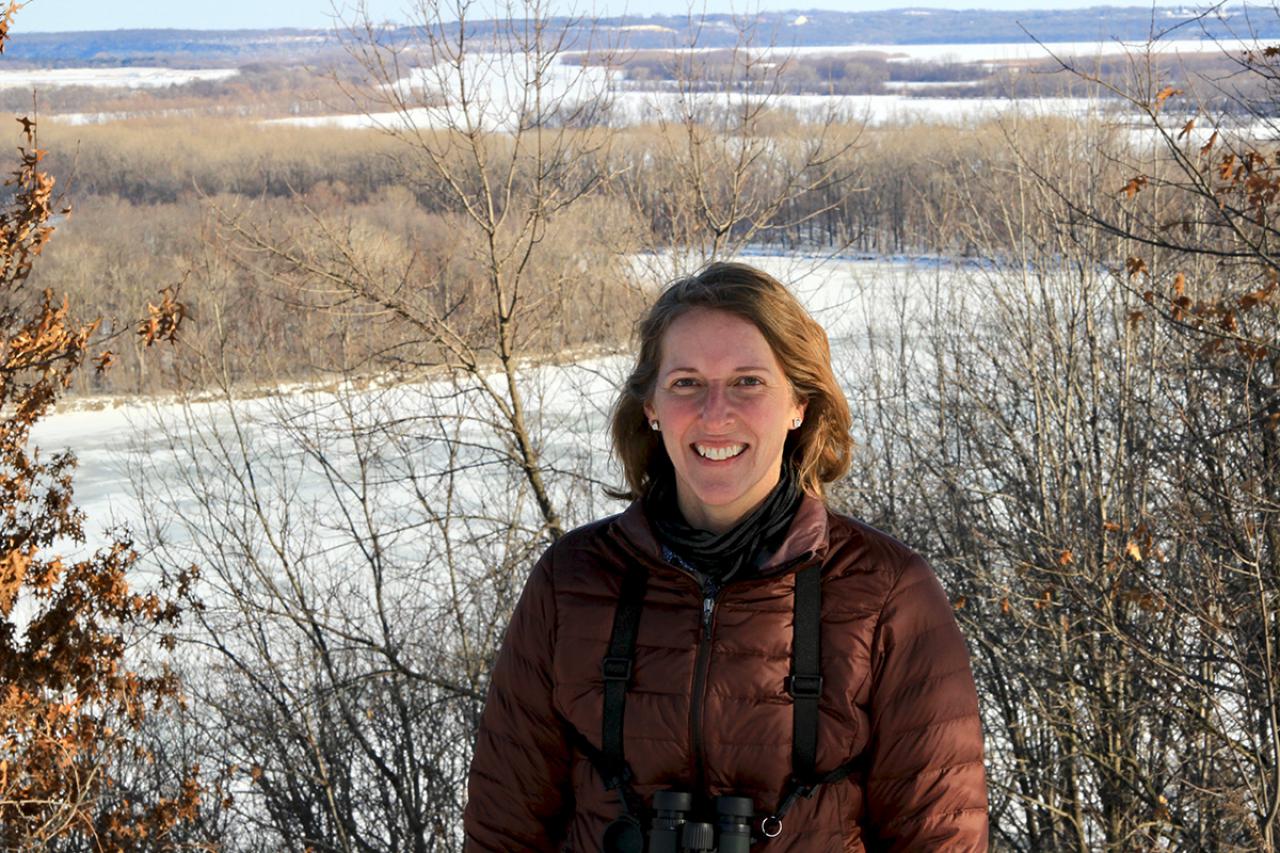 Ecologist
Professional Bio
Laura (she/her) grew up in Illinois and developed a special connection to the Mississippi River at an early age hiking along the bluffs in northwestern Illinois with her family and skating on the frozen backwaters of the river in the winter.
She received her bachelor's degree in Ecosystem Restoration from the University of Wisconsin-Stevens Point, and her work since then has focused on natural areas restoration and habitat research. This work took her across the United States from Montana to Massachusetts to Georgia, but she landed in Minnesota in 2007. Most recently, Laura worked for the Minnehaha Creek Watershed District, so her work at FMR will bring her just downstream.
Laura has a keen interest in the relationship between land and water and how people influence this relationship.
FMR Role
Laura serves as an ecologist on a wide range of projects helping to survey natural communities, draft ecological management plans, develop management contracts and help with volunteer projects. Laura's specific experience with both terrestrial and riparian restoration and stormwater management will be key to new projects on FMR's horizon. She is passionate about working with both volunteers and landowners to improve the natural areas that are so important to the health of the Mississippi River.
Personal Details
Outside of FMR, Laura enjoys gardening, cooking, spending time outdoors and biking. Her family and friends like to try to stump her with plant identification, but Laura's skills are sharp!
Contact
ldomyancich-lee@fmr.org, 651.477.0914