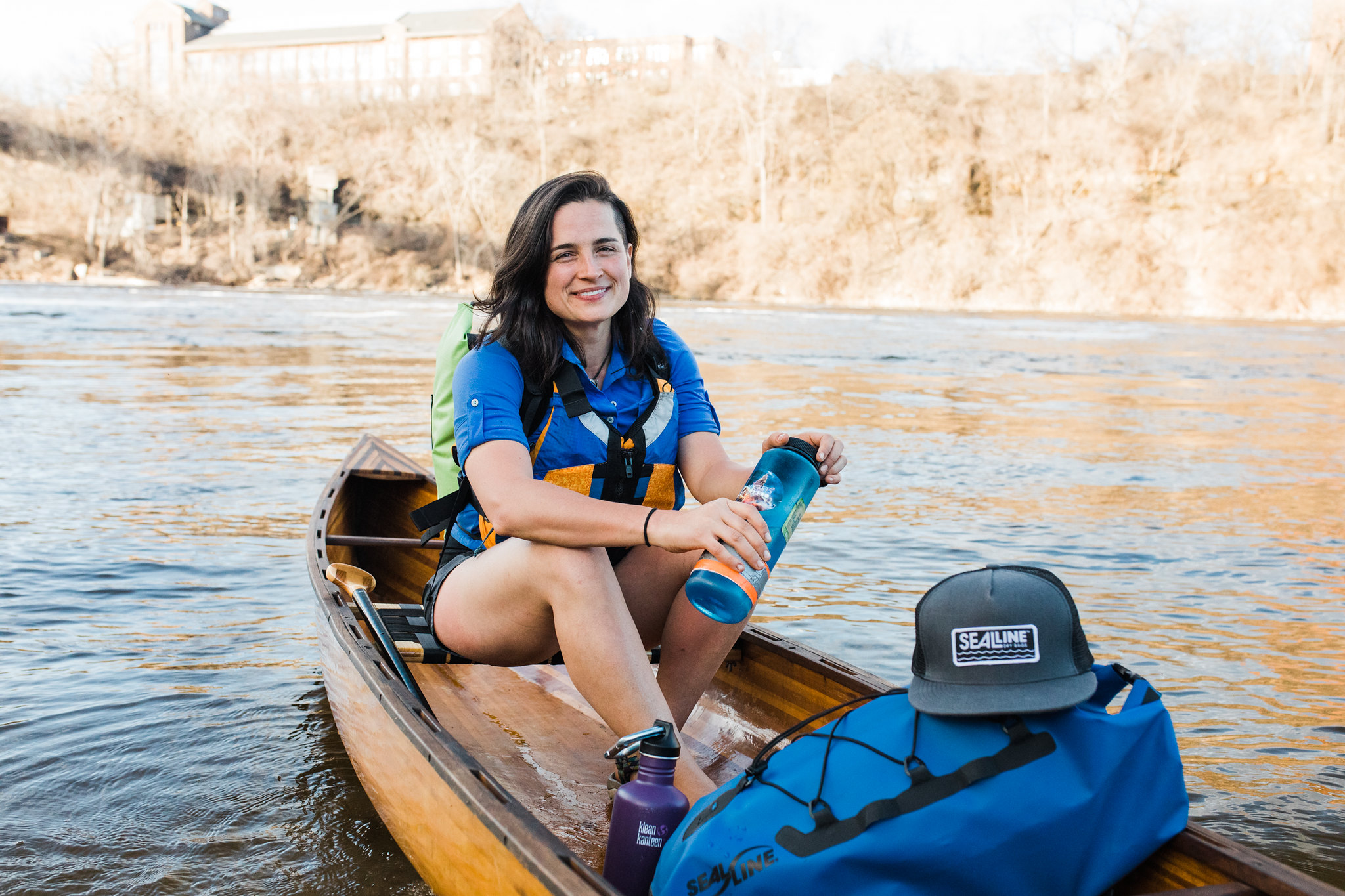 Stewardship & Education Program Director
Bio
A lifelong paddler and river-lover, Natalie (she/her) has worked to bring greater awareness to rivers through her work in environmental education, policy, writing and research.
Paddling over 7,000 miles across North America — including the Mississippi River — taught her the complexities of interconnected relationships between humans, land and water.
Natalie founded an organization to use rivers as dynamic classrooms for youth before working in environmental policy on the St. Croix River. She has published a book, "Hudson Bay Bound," and completed her Ph.D. in Communication Studies at the University of Minnesota where she studied how people relate to the Mississippi River to better inform federal policy. 
FMR role
Natalie is excited to grow the Stewardship & Education program through building new partnerships and providing more on-water opportunities for the public to engage with the Mississippi River. Her goal is to support staff and enhance existing programming — volunteer events, youth education, and career pathways — through fundraising, grant writing and project management.
Personal details
Originally from Miami, Florida, Natalie fell in love with Minnesota through attending YMCA Camp Menogyn as a teenager and has been here paddling the lakes and rivers in this region ever since. She is a musician, gardener, writer, paddler and mother living in St. Anthony with her husband, two kids and dog.
Contact
nwarren@fmr.org, 651.477.0933 (direct line)
Photo credit: Lee Vue