Whose view? From where? — February 2016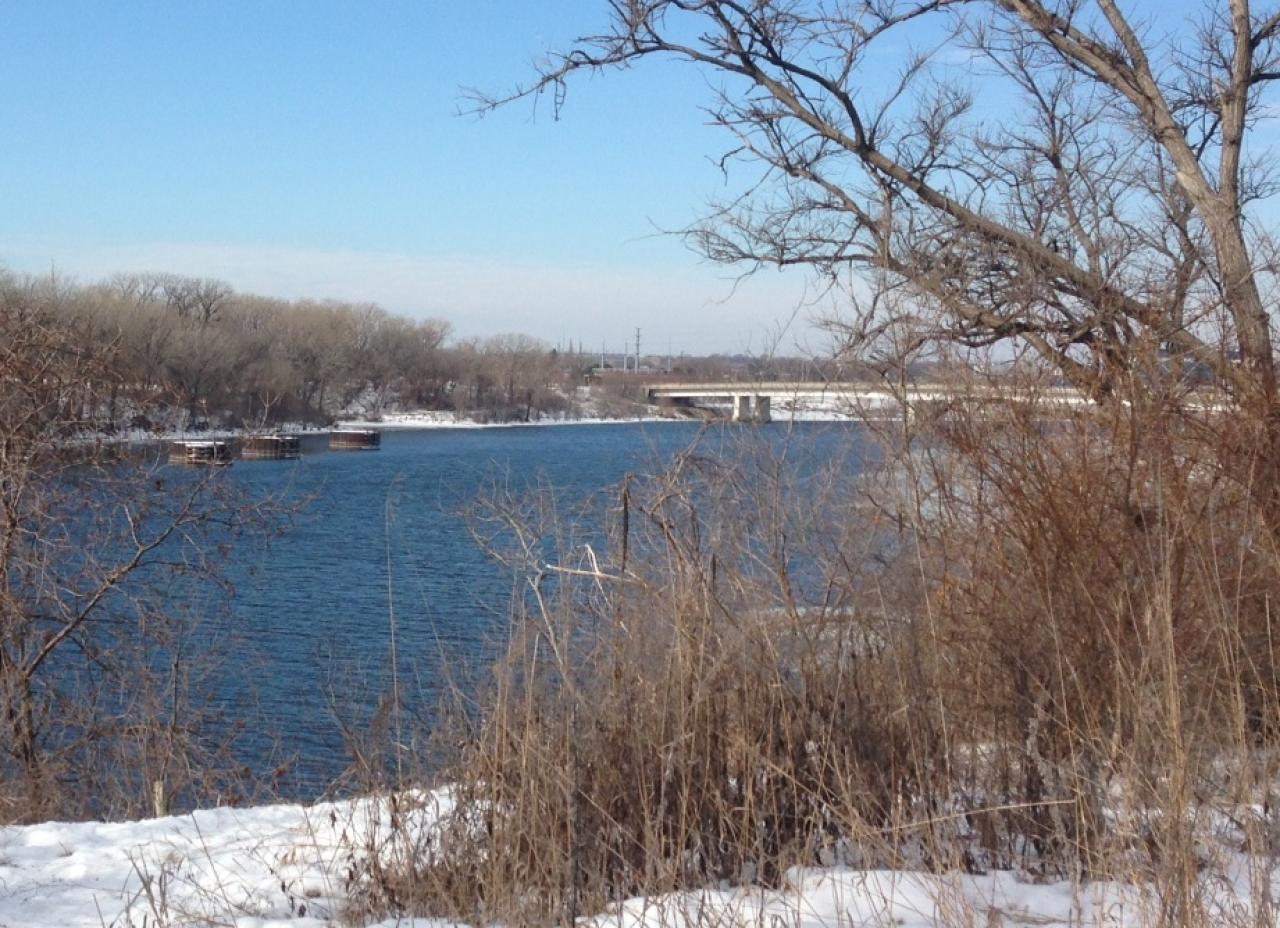 Last month's view was from West Island Avenue on Nicollet Island looking west towards the North Loop neighborhood.  The three round iron structures in the water are "mooring cells" which provided a parking spot for barges when the Upper St. Anthony Falls Lock was in operation.  Now that the lock is closed, these structures could have an alternative use or be removed in the future.  Also visible in the photo is the mouth of Basset Creek, which enters the river at approximately 5th Ave N, and the Plymouth Avenue Bridge.
About "Whose view? From where?"
Each month in this section, we feature a photo somewhere along the river corridor in the Twin Cities that is in some way significant or important or just plain scenic. Individuals may then email us and identify the view and explain why they believe it is significant to the community or important to them personally. We'll publish some of your responses in the next issue of Mississippi Messages, where we will also reveal the correct answer.