Whose view? From where? — February 2017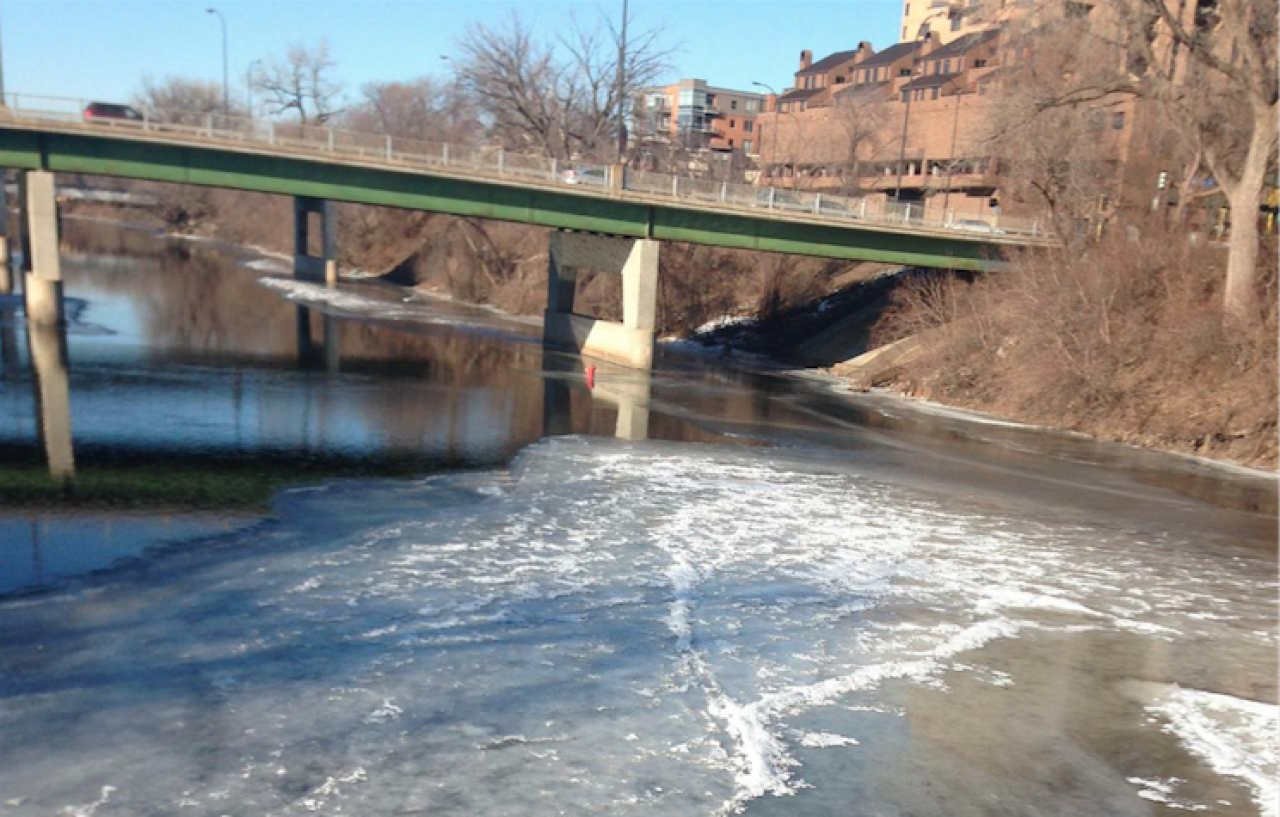 We received one correct and one almost-correct response to February's view. Local resident Aviva Breen took this photo while out for a chilly morning walk in the Central Mississippi Riverfront Regional Park in Minneapolis.
Dave Stack pinpointed the location: "This is a view of the Hennepin Avenue bridge eastbound over the channel between Nicollet Island and the east bank of the Mississippi River. The photo was probably taken from the Merriam Street bridge."
Frequent "Whose view? From where?" responder Brian Nerbonne mistook the pictured bridge for the one from which the photo was taken, but offered more detail: "I believe this month's photo shows the Merriam Street bridge [so close!] between Nicollet Island and St. Anthony Main. This area is a great place for a walk, with the bars and restaurants in historic buildings of old St. Anthony to the east, the Minneapolis skyline to the west, and multiple vantage points on public land to view the Missippippi just upstream of St. Anthony Falls."
Each month in this section, we feature a photo somewhere along the river corridor in the Twin Cities that is in some way significant or important or just plain scenic. Individuals may then email us and identify the view and explain why they believe it is significant to the community or important to them personally. We'll publish some of your responses in the next issue of Mississippi Messages, where we will also reveal the correct answer.