Whose view? From where? — March 2017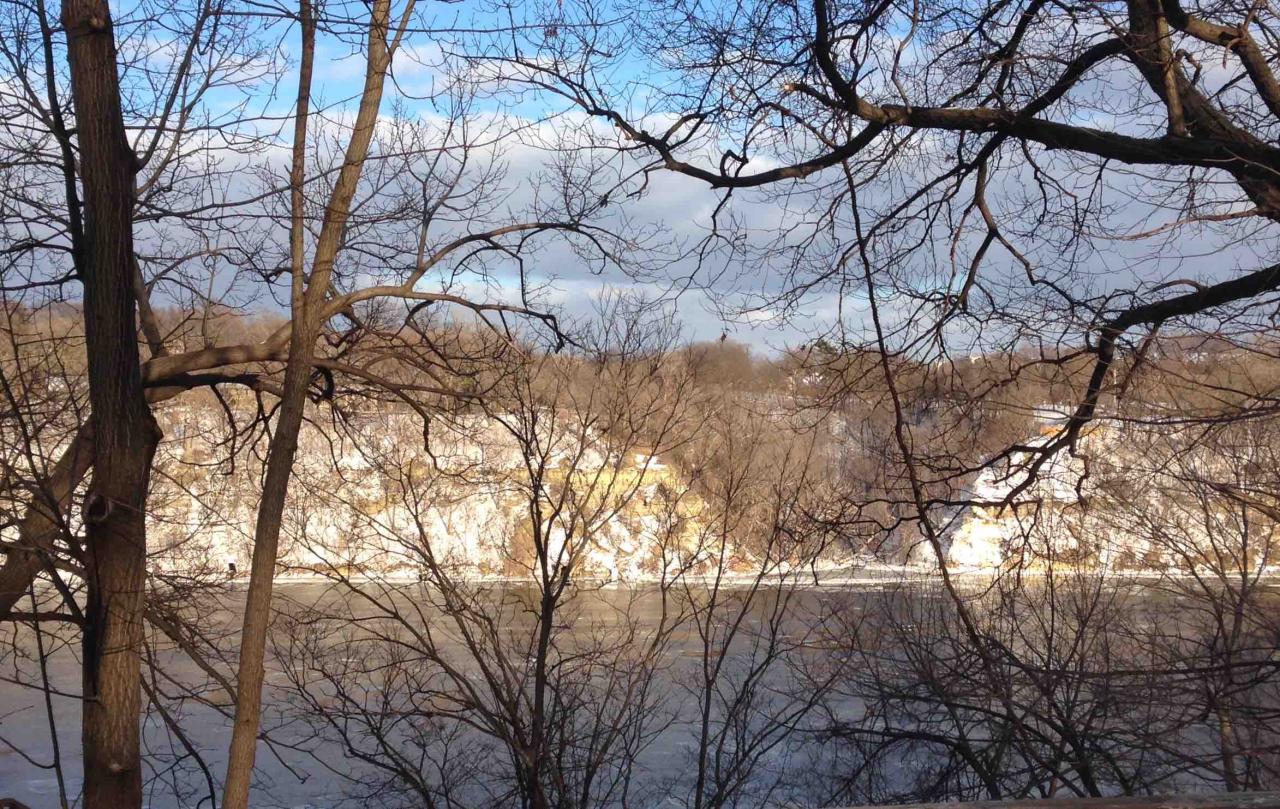 A bit of a stumper, the March photo didn't yield any correct responses in April. But with the addition of a couple more clues, a few brave folks came through (albeit cautiously) with the right location this May.
Dan Gjelten wrote: "Is this Shadow Falls in St. Paul? We live very near there, as does the President of the University of Minnesota. The falls are not very impressive, maybe they were once."
Mary Henke-Haney wrote: "This is Shadow Falls near Summit and Mississippi River Boulevard in St. Paul, taken from the Minneapolis side of the river, right? I'm either surprised nobody else recognized this, or I'm wrong. (Or everyone familiar with the area chose not to send you their guesses.)"
Frequent contributor Brian Nerbonne submitted the most confident response: "The March photo looks to be taken from the Minneapolis side of the river, looking east toward St. Paul in the vicinity of Shadow Falls Park and the Soldiers and Sailors Monument. The views from the St. Paul side are lovely, and Shadow Falls, though only a small amount of flow, is beautifully nestled in a wooded and somewhat secluded setting. "
About "Whose view? From where?"
Each month in this section, we feature a photo somewhere along the river corridor in the Twin Cities that is in some way significant or important or just plain scenic. Individuals may then email us and identify the view and explain why they believe it is significant to the community or important to them personally. We'll publish some of your responses in the next issue of Mississippi Messages, where we will also reveal the correct answer.
Photographer:
Irene Jones for Friends of the Mississippi River