Whose view? From where? — April 2017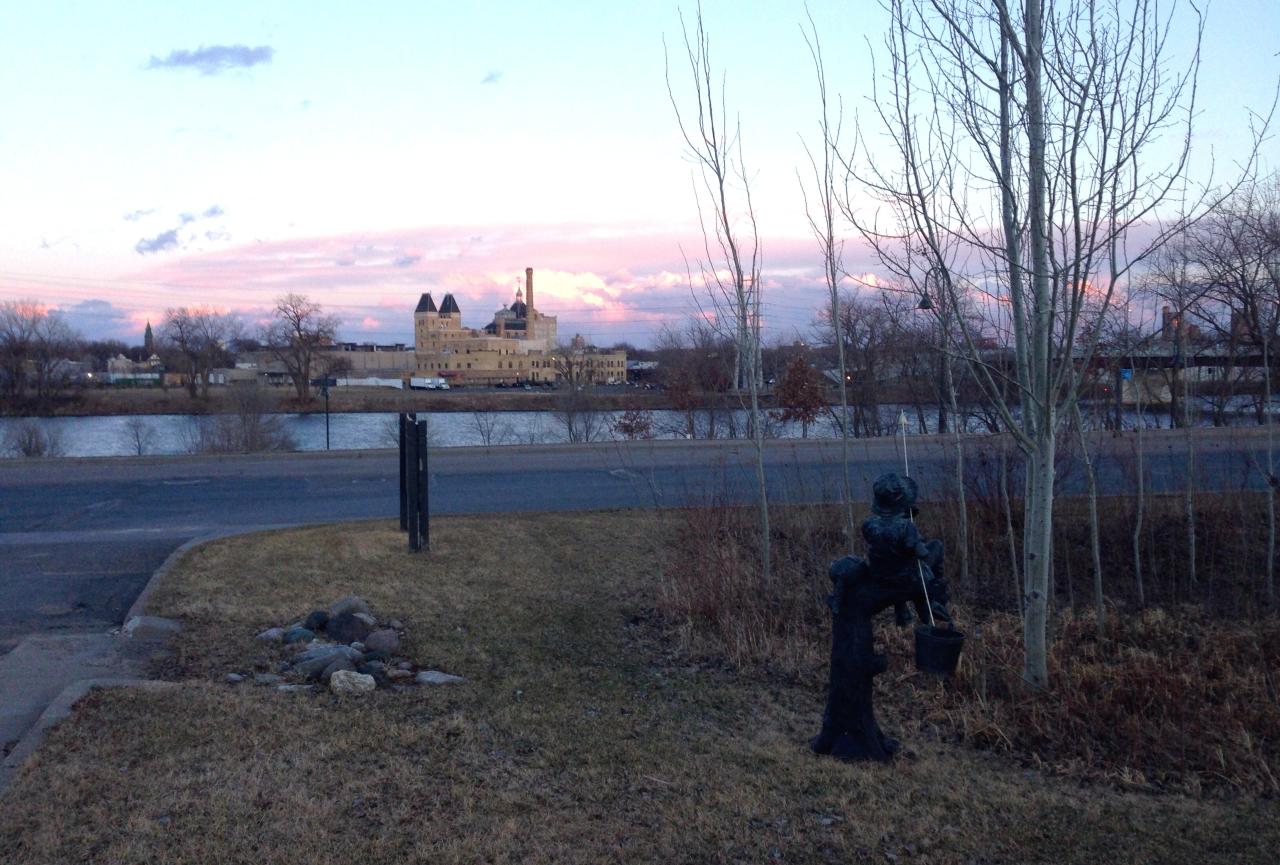 We received a number of correct responses for the April photo of the historic Grain Belt Brewery complex.
Sarah Fellows was the first to respond, pointing out the photo was taken right in front of the Minneapolis Park and Recreation Board offices immediately across the river near the Broadway Avenue bridge.
Frequent 'Whose View' submitter Brian Nerbonne pointed to the correct vantage point as well, and added that the park board headquarters are "home [to] much discussion as to the future of the riverfront north of downtown Minneapolis."
After noting that the brewery complex was built in 1890, Alex Franzen gave a shout-out to the bike-share program at the site: "[The photographer is] in the Minneapolis Park and Recreation Board parking lot and next to a Nice Ride station. They probably hopped on one of those bikes to take a ride down the beautiful bike trails!"
Jonathan Riehle also submitted a correct response and promised to bike to the site to get a better look at the statue he'd never noticed before.
Each month in this section, we feature a photo somewhere along the river corridor in the Twin Cities that is in some way significant or important or just plain scenic. Individuals may then email us and identify the view and explain why they believe it is significant to the community or important to them personally. We'll publish some of your responses in the next issue of Mississippi Messages, where we will also reveal the correct answer.