Whose view? From where? — June & July 2017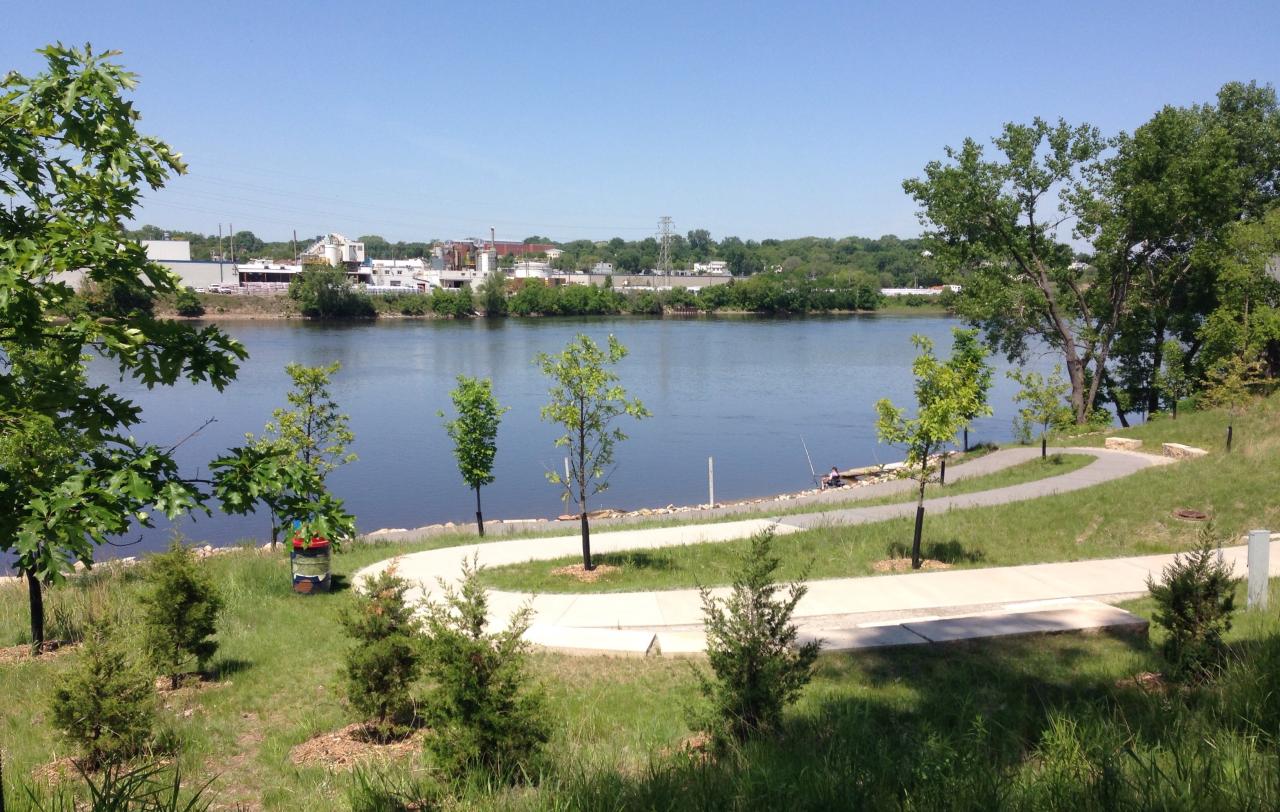 Longtime Northeast Minneapolis resident Jim Rosenberg was the first to submit a correct response to the June/July mystery view, noting that it features the riverfront of the Mississippi Watershed Management Organization headquarters located in his neighborhood.
Two people from sister organization Ramsey Washington Metro Watershed District also identified the spot. RWMWD commissioner Cliff Aichinger pointed out that it's just north of the Lowry Avenue bridge, while Carrie Magnuson, a GIS technician with RWMWD, elaborated: "I know this view! It's the backyard of our stormwater management neighbors, the Mississippi Watershed Management Organization. That path leads from MWMO's Stormwater Park and Learning Center down to the water's edge."
The MWMO Stormwater Park, opened in fall 2015, offers opportunities to learn about how to keep our local waters clean and healthy. It's open to the public so be sure to check it out!
Each month in this section, we feature a photo somewhere along the river corridor in the Twin Cities that is in some way significant or important or just plain scenic. Individuals may then email us and identify the view and explain why they believe it is significant to the community or important to them personally. We'll publish some of your responses in the next issue of Mississippi Messages, where we will also reveal the correct answer.