Whose view? From where? — August 2017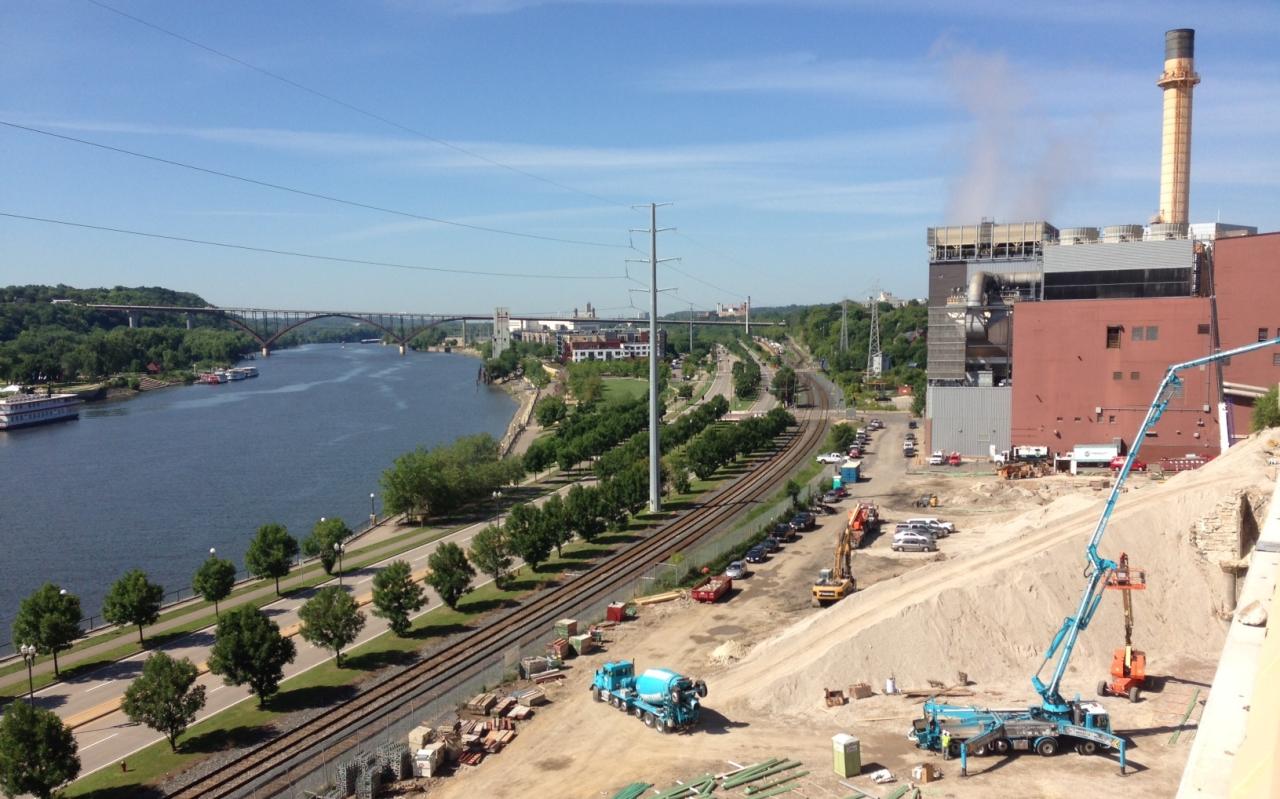 We received three correct responses to this month's view, taken from Kellogg Boulevard across the street from St. Paul City Hall. This view of the river only recently opened up after several buildings on and along the bluff were demolished.
Pat Kvidera responded first, and got it right in spite of expressing a bit of uncertainty: "Was this taken from Wabasha Street, at the north end of the bridge, or thereabouts, looking through the area where the old Ramsey County jail used to be? Not sure I remember correctly on the jail. Note the High Bridge in the background."
Susan Haataja's response came with a bit more authority, having a more personal connection to the site: "Ramsey County Jail and West Publishing were at this site. The Kellogg Avenue entrance to West Publishing was on the 7th floor. I worked on the 5th floor."
Brian Nerbonne, a frequent and much-appreciated "Whose view?" respondent, offered a bit more detail as well as optimism: "This location used to be the site of the Ramsey County Government Center West, which used to include the Ramsey County jail. Those inmates had a pretty nice view of the river! Prior to that, the buildings housed West Publishing and Booth Cold Storage. Hopefully, the county finds a buyer for the now-vacant land so that this prime real-estate is put to good use."
The county and city have been demolishing publicly-owned buildings at the site in the hopes of attracting more private development that enhances St. Paul's riverfront. Despite some snags in the process, St. Paul expects the site to be ready for sale by October 2017.
For another great view, check out the county's time-lapse video of the riverfront site's deconstruction shot from the Wabasha Bridge closer to Harriet Island. 
Each month in this section, we feature a photo somewhere along the river corridor in the Twin Cities that is in some way significant or important or just plain scenic. Individuals may then email us and identify the view and explain why they believe it is significant to the community or important to them personally. We'll publish some of your responses in the next issue of Mississippi Messages, where we will also reveal the correct answer.