Whose view? From where? — September 2017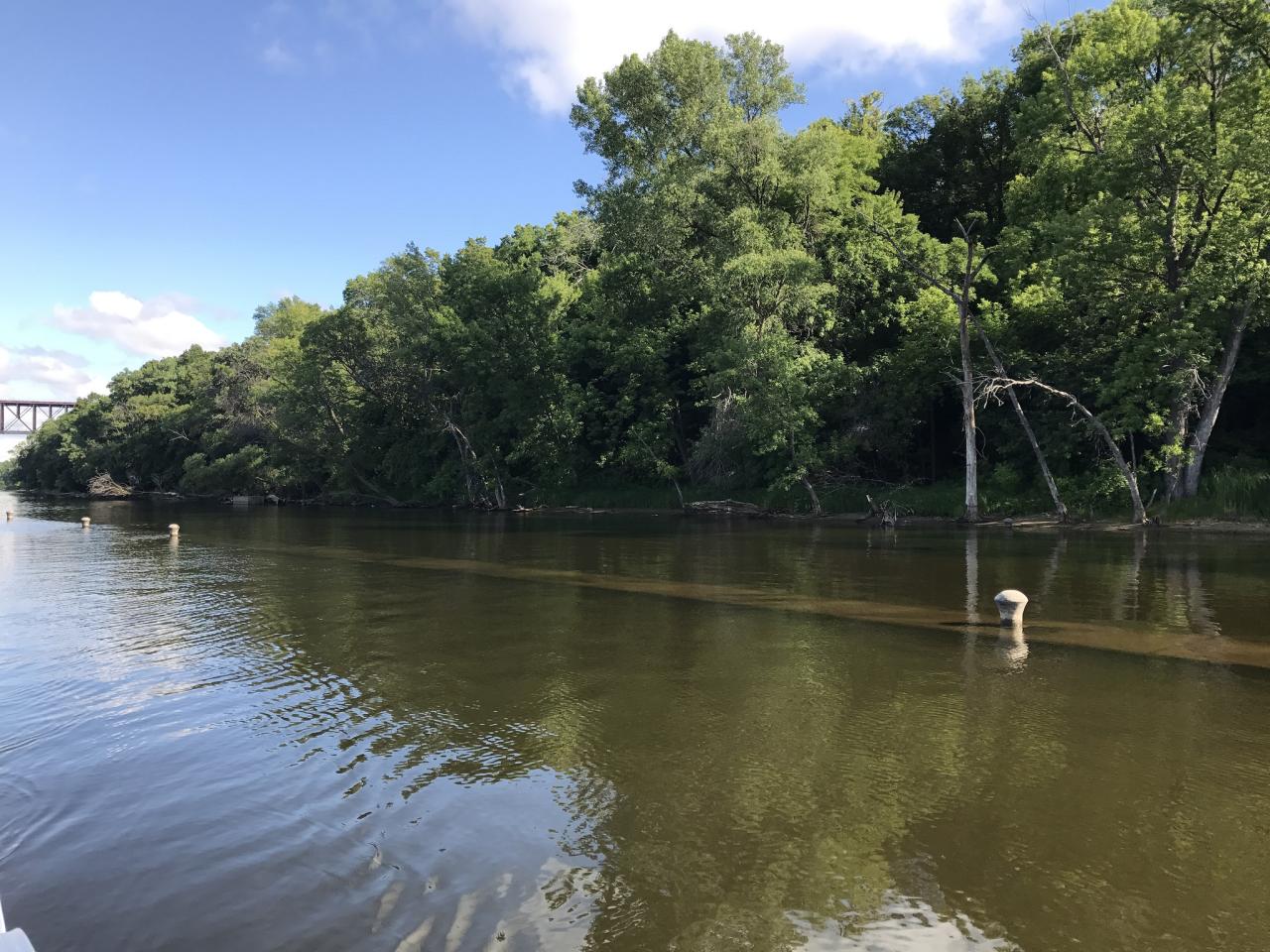 Last month's photo included some early 20th-century artifacts surrounded by the natural beauty of the only gorge the entire length of the Mississippi River. Many Mississippi Messages readers and FMR supporters recognized it as the remains of the Meeker Island Lock and Dam, the site of the first and northernmost lock and dam on the Mississippi River. 
"These are the Meeker Island Lock and Dam ruins on the east side of the river between the Lake Street and Franklin bridges. I walk or bike by it many times every week. When the river is low, even more old stuff appears. I've even walked out on the ruins when it is really low." — Dan Gjelten
"This is the site of the early 20th century Meeker Island Lock and Dam.  The bollards showing mark one of the walls from the former lock." — Thomas Becknell
"This was shot looking upriver from the Meeker Island ruins with the train trestle in the background. The Meeker Island Lock and Dam ruins were added to the National Register of Historic Places in 2003." — Brian Vetter
"That's the Meeker Island Lock and Dam, on the left bank at the Minneapolis/St. Paul city boundary. Here's my shot of it from the shore." - János McGhie
Much has been written about this historic site, an early symbol of the rivalry between our twin cities. Learn more from the Army Corps of Engineers and the National Park Service.
Each month in this section, we feature a photo somewhere along the river corridor in the Twin Cities that is in some way significant or important or just plain scenic. Individuals may then email us and identify the view and explain why they believe it is significant to the community or important to them personally. We'll publish some of your responses in the next issue of Mississippi Messages, where we will also reveal the correct answer.