Whose view? From where? — December 2017 (our last for some time)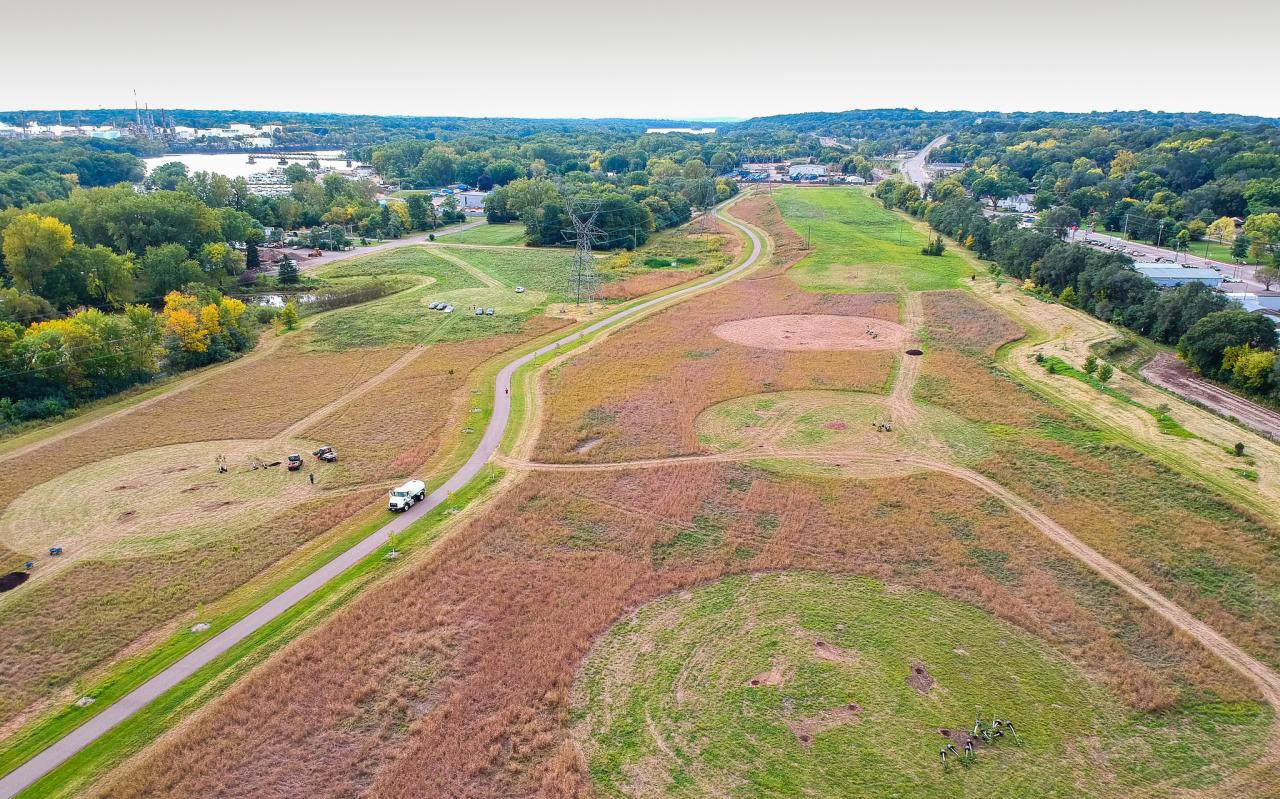 Although interesting to look at, our December view (our last for some time*) proved a bit too challenging. We had a few good tries, but we didn't receive any correct responses.
This aerial image was taken at Heritage Village Park, a 50-acre site on the banks of the Mississippi River in Inver Grove Heights.
Those strange circular areas might look like messages for alien spacecraft, but actually, they're part of prep work for a September 2017 volunteer habitat restoration project. Check out the video of the event below!
Now owned by the City of Inver Grove Heights, the site was a polluted rail yard until the mid-1980s.
In 2004, a master plan for the site was prepared to transform it from a contaminated waste area, locally used for dumping trash, to a community amenity featuring recreational, cultural and natural attractions, featuring abundant natural areas, playgrounds, a bike path and more.
In 2005, FMR wrote a plan to guide the park's restoration, and we've been making progress restoring native habitats to the site with the help of volunteers ever since. Today, the park has over 30 acres of restored, native prairie, as well as areas of floodplain forest along the Mississippi River.
If you'd like to be invited to future events at this site, let us know! Contact FMR Volunteer Coordinator Amy Kilgore at akilgore@fmr.org or learn more about FMR volunteer events and outings.
* "Whose View? From Where?" is going on hiatus to make room for a special 25th-anniversary feature throughout 2018.