Your input is needed: Support protective Critical Area rules!
by Alicia Uzarek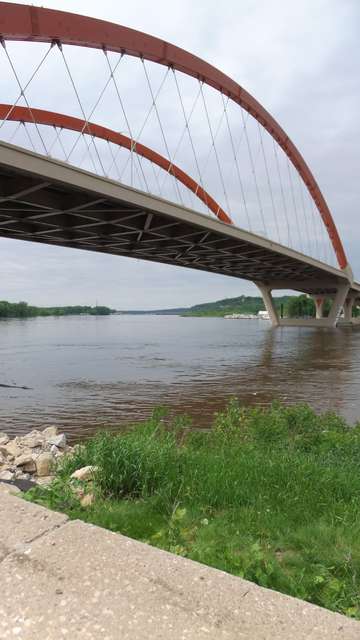 Photo: Alicia Uzarek / FMR
The DNR has released draft Mississippi River Corridor Critical Area (MRCCA) rules and opened their public comment period that will close August 15, 2014. Your voice, values, and concerns need to be heard to protect, enhance, and restore the Mississippi River corridor and the Mississippi National River and Recreation Area (MNRRA) in the Twin Cities area for generations to come.
Let your voice be heard!
Attend an upcoming DNR meeting
Three public information meetings are scheduled:

Wednesday, July 16th - 6:30 PM - 9:00 PM
Greenhaven Golf Course
2800 Greenhaven Road, Anoka, MN 55303
Tuesday, July 22nd - 6:30 PM - 9:00 PM
Nova Classical Academy
1455 Victoria Way W., St. Paul, MN 55102
Thursday, July 24th - 6:30 PM - 9:00 PM
Schaar's Bluff Gathering Center (Spring Lake Park Reserve)
8395 127th Street E, Hastings, MN 55033

Get more information about these meetings or download a printable meeting flyer.
Submit written comments


For submission information and tips on written comments, please visit the DNR's site.
Interested in more information?
Visit FMR's Critical Area webpage You will find the history of the rulemaking process, an overview of FMR's current comments, and more information on how to comment.
Contact us!


We are hosting several meetings in July for advocates to learn more about the rules; let us know that you are interested in joining! Also, please feel free to contact us with any questions you may have: